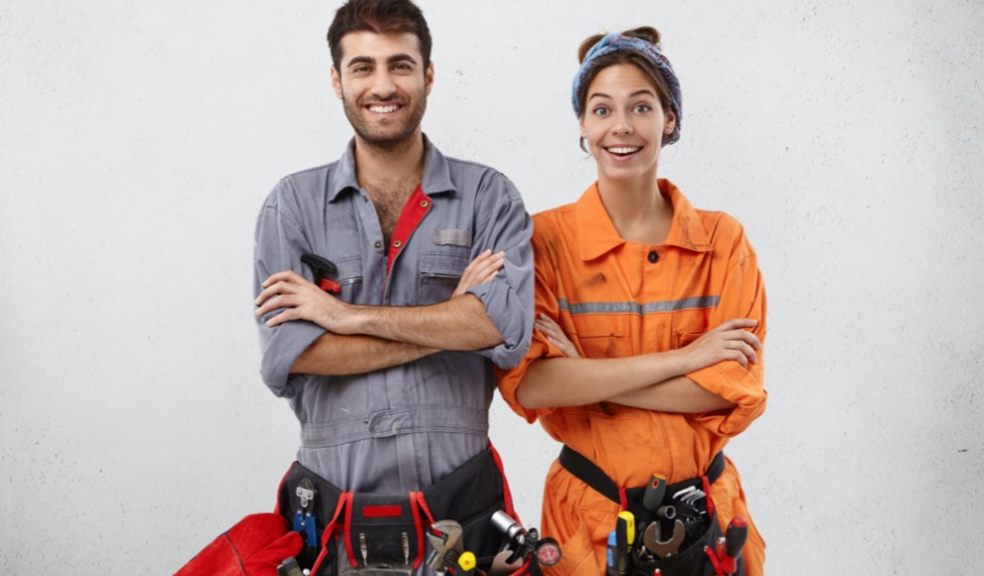 The Importance of Wearing Workwear and Its Benefits
Supplying your employees with the appropriate workwear and the right personal protective equipment (PPE) is of the utmost importance in different industries. By investing in the appropriate workwear for your business, not only can you ensure that your employees are suitably and safely dressed, but you can also improve your business's profitability by creating the right image for your brand. However, a lot of organizations tend to disregard the importance of quality workwear and just write it off as something intended for bigger men in need of gloves, high-visibility clothing, and steel-capped boots. Here, you can find out why wearing workwear is important and the benefits of its implementation in your business.
The image of the blue collar
Before discussing the benefits of workwear, it would be a good start to take a look at the workwear's history. Today, the phrase "blue collar" doesn't only refer to clothing, but it speaks of a type of work or the skilled labor force, like in factories. The origin of this term comes from the fact that many workers wore blue and not white shirts. Contrary to clean white shirts commonly associated with office jobs, factory workers used to wear blue cotton shirts with the intention of concealing the outcome of hard, physical labor, such as grease or sweat. These days, this image continues to stay a universal symbol of skilled workers. 
Investing in quality
Keep in mind that quality workwear may not be the cheapest, but by investing in quality, you'll make sure that your business continues to grow, develop, and succeed. That's why it's important to purchase work clothes best suited for your business and in that way ensure your business' success. So, let's check out some of the benefits of quality workwear:
Safety
One of the most important benefits of quality workwear is that it keeps your most valuable resource, aka your workforce, safe. Some employees like those working in a medical or industrial environment, a kitchen, or on a worksite will have more apparent needs than others. Still, even offices and retail settings need some safety workwear requirements in case they have a factory floor or a loading dock. Anyone taking part in any of the physical tasks needs to wear safety vests and hard hats.
Effective marketing tool
By clearly displaying your brand and company logo, your current and potential clients will be able to better differentiate and identify your employees. This is particularly beneficial on construction sites where people passing by can easily recognize your brand on the staff's work clothes. In this way, you get free advertising, which can aid in attracting potential customers to your business. This proved to be an effective marketing tool and, in no time, you'll see the benefits of a larger number of leads.
Durable clothing
Quality workwear is supposed to endure the severity and harshness of the workplace. Consider investing in workwear with fabrics that take durability, breathability, and comfort during the whole day into account. Keep in mind that low-quality workwear tends to only meet basic criteria without having longevity in mind. This type of workwear may start to show signs of wear and tear rather quickly, leading to the need to continually repurchase new workwear to guarantee extended levels of safety.
Increased visibility
When your employees are clearly and quickly recognized by your customers, they will be more comfortable addressing the right person in case they are in need of advice before choosing your products or services. Adding your logo to your staff's work clothes will help your customers recognize your employees. It will also save the embarrassment on both parts, for example, if someone mistakes another customer for an employee. If you put your employees in a branded uniform, they will be instantly noticeable.
Team spirit
Just as any kind of uniform creates a sense of identity and belonging to members of any kind of club, a staff uniform supports a team spirit among fellow workers. When your employees are wearing the same clothes, it brings them a sense of equality which further helps them better identify with each other and your company as well. In this way, the pride this evokes has proven to inspire greater company success and improved employee loyalty as well.
Staff performance
Providing a branded uniform as workwear for your employees will evoke their sense of responsibility and pride, which further creates a sense of accountability, leading to an increase in efficiency. By having no need to pick the clothing to wear for work, your staff is given more time to be better decision-makers and be more productive at work as a whole.
Hopefully, this article has given you more insight into why proper workwear is so important when it comes to the success of your business.