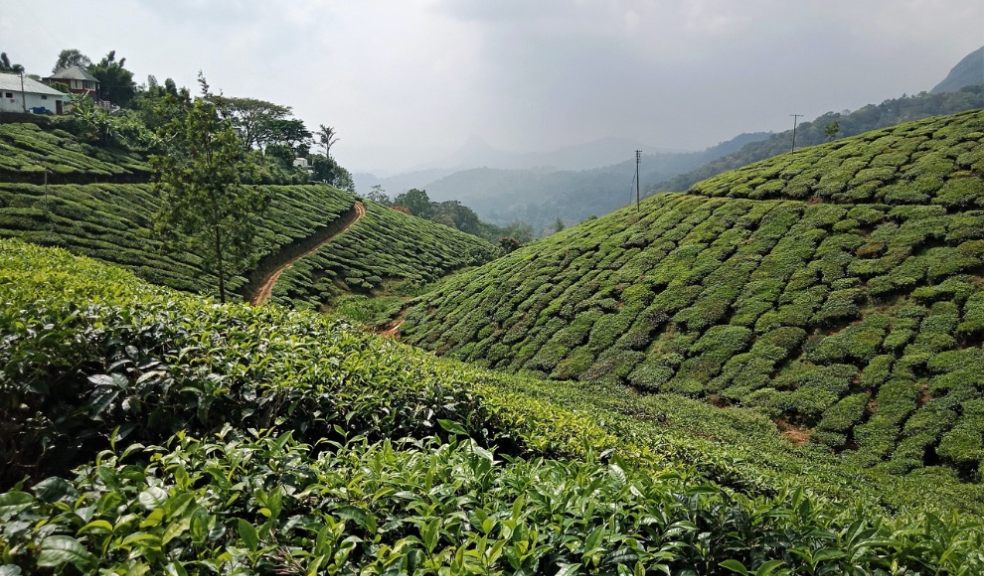 Magic of Munnar: Places to visit
=Nature enthusiasts and adventure seekers find Munnar – a spectacular hill station situated in the western ghats of Kerala, India – a perfect destination. Munnar is regarded as the "Kashmir of South India" because it has lush green tea plantations, mist-covered hills, and serenity in its surrounding atmosphere. 
One must explore Munnar's renowned tea gardens. You can observe green tea plantations stretching across enormous areas of land that are particularly amazing at dawn and dusk. Walk through the beautiful fields of tea plantations, inhale the refreshing smell of tea leaves, and get information about how tea is made in a nearby factory. Moreover, you could lodge in a Munnar resort planted amongst the tea gardens to make your experience exciting.
Annamudi Peak which rises to 2695m above sea level is the highest in southern India. Trekking to Anamudi will take you through the beautiful forest and at the top, you will be rewarded with the fantastic panorama over Munnar. Ensure you get the required permits to enter this restricted area and consult local guides for a safe hike.
Eravikulam National Park:
The Eravikulam National Park is spread over an area of 97 sqr km hosting various types of flora and fauna. The famous Nilgiri Tahr, which is one of the endangered mountain goats, inhabits the park area. These gentle creatures can be seen grazing on the hillsides. Visit it during the blooming season and you will see Neelakurinji colors that appear only once in 12 years.
Mattupetty Dam is an essential spot situated approximately 13 kilometers from Munnar. Situated on the picturesque rolling hills is the calm atmosphere of the dam with picnics and boating. Relax on one of these boat rides in the peaceful waters lined with green forests bordering the western ghats. It is also famous for its dairy farm, which provides an opportunity to see how cattle farming is done and taste original dairy items.
If you love nature, then you need to visit the Attukal Waterfalls. This beautiful waterfall lies just off the road that goes to Munnar town at a very close distance. They are located in dense forests giving them a natural attractive background. The path towards the falls is rather easy and passes directly through nature's core. Therefore, it is a good place for a stroll. Surrounding nature remains pure and the running waters sound like perfect harmony.
Chinnar Wildlife Sanctuary:
Many people also visit Chinnar Wildlife Sanctuary, which offers opportunities for wilderness explorers. It has a variety of fauna such as elephants, leopards, barking deer, and bushy-tailed squirrels among others. The sanctuary has its special place because of the dry deciduous forests, rocky terrain, and Chinnar River flowing through it. Go for a guided safari to increase your chances of seeing these amazing animals.
Explore more of Munnar's tea history through a visit to its Tea Museum. This museum is housed at a colonial-era tea factory, and it tells the story of tea farming in the area. This involves observing the tea-making procedures, starting from picking the leaves right up to the final stage of packaging. Other exhibits include antique tea-making equipment, and old photographs taken during the pioneer days of tea gardens in Munnar. Don't forget to get some tea from the cafeteria and taste how natural and fresh it is.
One of the best vantage points is Top Station which sits at around 1700m above mean sea level. It provides wide-ranging views of the Western Ghats and Tamil Nadu Plain. The name Top Station stemmed from it being once the highest railway station of the Kundala Valley Railway. Top station is one of the best locations to capture nature's photos as it has rich green landscapes, misty hills, and a chance to see the wildflowers of Neelakuttirijee in full bloom.
Anayirankal Dam lies in the quiet green of a tea plantation and thick forest. The green surroundings are reflected in the still waters of the dam forming an exquisite image. You can take it easy and have a serene boat ride across the dam or you can explore this further by choosing a shikara ride. It is an ideal getaway from the bustling everyday life, with its peaceful environment and birds' chanting.
Forty kilometers away from Munnar, there is a place known as Marayoor famous for its sandalwood forests, prehistoric dolmen, and jaggery making. Dolmens gives evidence about ancient times. Nature enthusiasts find sandalwood forests a delicious paradise. Marayoor is also known as a place where they make some special jaggery using sugar cane juice that lasts for centuries. Marayoor stands as proof that age-old charm still exists in the richness of the cultural and natural endowment of the region.
Munnar Resort Experience:
Consider booking a resort in Munnar for your stay. Several resorts within Munnar lie amidst nature while providing guests with state-of-the-art facilities and fantastic views. Be it a cozy hill cottage or an ultra-modern spa complex, there is always a place for each of us in Munnar. In addition, some of these resorts offer guided tours, nature walks, and cultural events, making it possible for you to be part of the environment around you. The Munnar trip becomes remarkable and memorable due to the comfort and convenience delivered by these resorts.
Do not overlook Munnar's tranquil village while on a natural wonders' excursion in Munnar. One can also experience the local culture in this little town with its busy marketplaces selling spices and hand-made chocolates, and restaurants offering mouthwatering tastes of south Indian cuisine. Walk through the streets of the town, meet nice natives, and have a taste of the local dishes. If you are looking for some souvenirs, Munnar town is one of those places to buy them.
Conclusion:
A traveler should not miss visiting Munnar which has lush tea gardens, high mountains, wildlife sanctuaries, and a rich cultural heritage that guarantees an unforgettable experience. There are many things to do at these top spots in Munnar and you will have your fill of natural beauty and thrills. Nature lovers will find solace among Munnar's greenery and adventurers can discover exciting trails while walking through forests. Do not forget to make your stay more memorable by visiting aMunnar resort that will allow you to interact with this heavenly part of India.