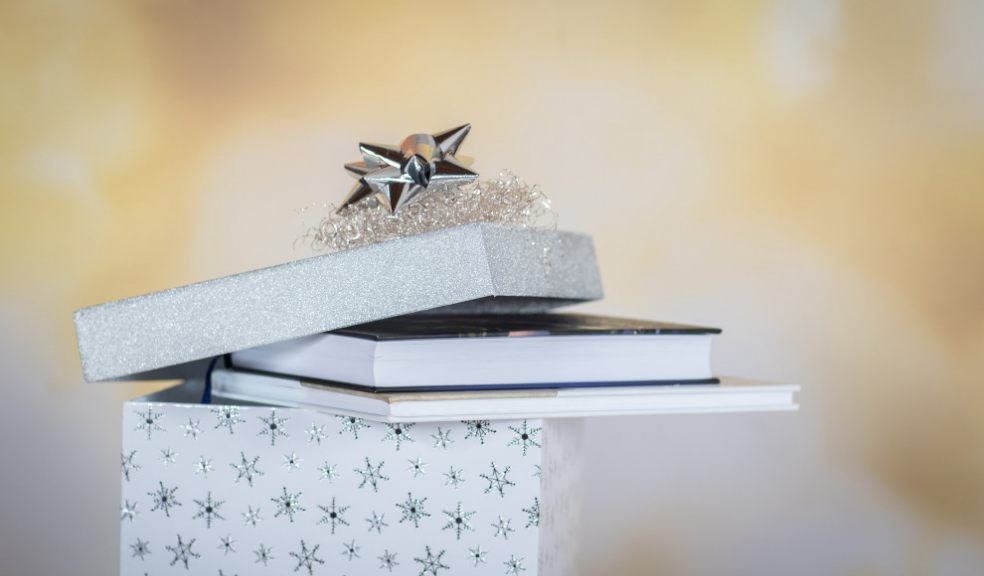 These are the books to put on your Christmas wish list
From history to thrillers, celebrity tales and prize-winning novels, Hannah Stephenson leafs through some of the books you'll want under the tree.
Whether you're after history or humour, murder or memoir, there's a book out there to give a loved one this Christmas – or just to keep for yourself to escape the festivities for a few hours.
The big hitters expected to make it under the tree include Booker Prize-winner The Testaments by Margaret Atwood (Chatto & Windus, £20), Lee Child's new Jack Reacher thriller Blue Moon (Bantam, £20) and Adam Kay's hilarious and heartbreaking Twas The Nightshift Before Christmas (Picador, £9.99), a great stocking-filler, says Bea Carvalho, Waterstones fiction buyer.
"John Le Carré's Agent Running In The Field (Viking, £20) will also be way up there, while in non-fiction the one to watch is on our book of the year shortlist, which is Charlie Mackesy's The Boy, The Mole, The Fox And The Horse (Ebury, £16.99), which is a charming, inspirational collection of illustrations which has already cornered the gift market this year," she predicts.
"Bill Bryson's The Body (Doubleday, £25) and Elton John's memoir, Me (Macmillan, £25), will be staples of Christmas gifting, while on the food and drink front, Jamie Oliver's Veg (Michael Joseph £26) is likely to be a big seller, although Dishoom (Bloomsbury, £26), which is the cookbook which has come out of the restaurant chain of the same name, is expected to be up there."
So what other good reads will make the pick of gifts this Christmas?
For TV addicts…
The Crown Dissected by Hugo Vickers (Zuleika, £6.99)
Anyone who has been addicted to the Netflix popular historical drama series charting key moments in the reign of the Queen is going to love this examination by the royal biographer who disseminates fact from fiction episode by episode throughout all three series. Pulling each episode apart in minute detail, Vickers tells readers what really happened.
It's not the only book which explores the series. Royal biographer Robert Lacey's interpretation can be found in his new book The Crown: The Official History Behind Season 3: Political Scandal, Personal Struggle and the Years that Defined Elizabeth II, 1956-1977 (Blink Publishing, £20)
Game of Thrones: A Guide to Westeros and Beyond by Myles McNutt (Michael Joseph, £20)
For fans who tuned in to all eight seasons of this colossal series, this official, definitive companion to the show, published in partnership with HBO, is packed with gorgeous illustrations and insightful essays on the fascinating characters and complex storylines that made the show such a phenomenon. It's a collector's dream.
For cleaning activists…
Mrs Hinch: The Activity Journal by Mrs Hinch (Michael Joseph, £12.99)
This follow-up to cleaning tip tome Hinch Yourself Happy by the mega-popular Instagrammer Mrs Hinch (real name Sophie Hinchliffe)  focuses on giving yourself the gift of time out, time to plan, relax, destress and dream.
As well as planning your own 'hinching' (aka cleaning) lists, the book also features light-hearted activities and is a dip-in, dip-out gift, ideal if you only have a few minutes to yourself over Christmas.
For thrill seekers…
The Lying Room by Nicci French (Simon & Schuster, £14.99)
For those who'd rather immerse themselves in nail-biting tension than Christmas lethargy, the first standalone novel in a decade from bestselling writing partnership Nicci Gerrard and Sean French may be the ideal gift.
Centring on a woman who's had a mid-life fling, only to turn up at her lover's pad to find him brutally murdered, it will provide an exciting escape from the TV reruns.
For drama queens…
Olive, Again by Elizabeth Strout (Viking, £14.99)
The contradictory, cantankerous anti-heroine Olive Kitteridge returns more than a decade after she was first introduced in Strout's novel which won the 2009 Pulitzer Prize, but this outing sees her growing older.
Set in a small coastal town in Maine, Olive's husband has died and while she hasn't mellowed, she shows her vulnerability and awareness of her own mortality. In the mix, is a teenager who has lost her father and a nurse with a secret high school crush. It's about transformative moments among people otherwise disconnected.
The Giver Of Stars by Jojo Moyes (Michael Joseph, £20)
Best known for her trilogy featuring Lou Clark – Me Before You, After You and Still Me – Moyes is back with a standalone tale based on the story of the real Horseback Librarians of Kentucky, in which a group of five women are brought together in a tiny community in the mountains of rural America. It concentrates on sisterhood and friendship as the women discover freedom on their trail, friendship and develop newfound confidence to face their own problems.
For history addicts…
The End Is Always Near by Dan Carlin (William Collins, £20)
Anyone who has listened to this clever political commentator's award-winning Hardcore History podcast, lauded for its blend of high drama and riveting narration, should put this on their Christmas wish list. Carlin looks at historical disasters to find out if they could ever happen again and tackles some of history's biggest what-ifs, from whether heroes like Alexander the Great were in fact comparable to Hitler to whether our greatest social upheavals came in the wake of our most deadly epidemics.
For memoir maniacs…
I Love The Bones Of You by Christopher Eccleston (Simon & Schuster, £20)
A revealing portrait of the ex-Doctor Who actor, this honest, heartfelt account hinges on his relationship with his father Ronnie and how it shaped both his career trajectory and mirrored his own highs and lows. Eccleston recalls how he struggled with anorexia, self-doubt and breakdown and how he coped with his father's dementia.
My Life And Rugby by Eddie Jones (Macmillan, £20)
For those still mourning the defeat of England in the Rugby World Cup final, this may at least show how their coach Eddie Jones, the tough, uncompromising Australian manager, got them there. The book charts his life story from growing up on the wrong side of Sydney, to his playing and coaching career as he masterminded a revival in English rugby and how he reflects on the challenge of managing the national team.
For animal lovers…
On Dogs, introduced by Tracey Ullman (Notting Hill Editions, £14.99)
If you love a pooch, you're going to love this new anthology in which writers and poets past and present including Charles Dickens, Vita Sackville-West, Brigitte Bardot, and Shakespeare, reflect on the joys and pitfalls of dog ownership with brilliant wit, insight and affection. In a humorous introduction, Tracey Ullman, an inveterate adopter of strays, writes about what dogs mean to her and asks why we excuse bad behaviour in dogs that we wouldn't tolerate in human beings.
For Booker buffs…
Girl, Woman, Other by Bernardine Evaristo (Hamish Hamilton, £16.99)
Those who love to envelope themselves in literary gems should consider this year's other Booker winner, which follows 12 very different people, mostly black British women, moving through the world in different decades whose intergenerational stories connect down the years, raising questions about the issues of feminism and race.
And for the kids…
The Creature Choir by David Walliams (HarperCollins, £12.99, out Dec 12)
This feelgood festive picture book from bestselling author Walliams and acclaimed illustrator Tony Ross sees Warble the Walrus, who loves to sing, causing an avalanche with her atrocious warbling. But, as you'd expect, things turn out fine in the end. It's a celebration of doing what makes you happy, whether you are good at it or not.