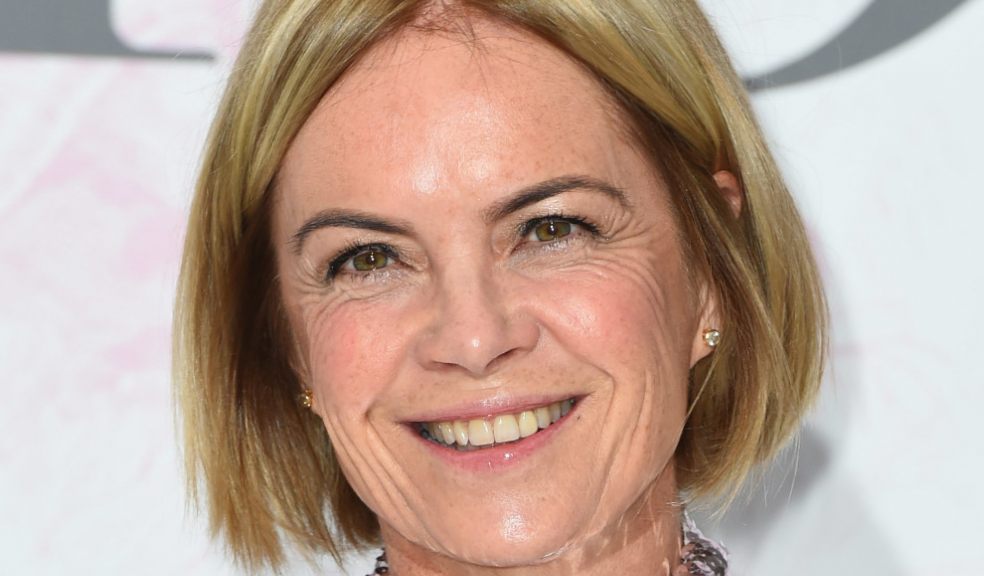 Mariella Frostrup: The books that shaped my life
TV and radio presenter Mariella Frostrup is renowned for both her knowledge and love of books. As well as hosting Radio Four's Open Book and the popular podcast Books To Live By, she was recently on the judging panel of Amazon's Kindle Storyteller Award.
"I usually read around a book and a half a week because I have to know about them when I talk to authors for Open Book," she says. "As I'm a total insomniac, I plough my way through books during my regular sleepless nights. Luckily it's a pleasure, as well as a job."
Here she reveals some of her favourites, the tales that have influenced her, and how her love affair with books first started...
What book made you first fall in love with reading?
"A Little Princess and The Secret Garden by Frances Hodgson Burnett were two of the very first books where I found I entered a world which made me forget everything else around me. That was often what I was reading for.
"I absolutely loved books as a child. I grew up in the countryside in the middle of nowhere in Ireland and there were only two TV channels, so books were my absolute refuge."
What was your favourite childhood book?
"I was given a complete set of The Chronicles Of Narnia by CS Lewis, which I adored. In my day, books were expensive and you'd treasure them, never mark them or bend the pages, and then you had to save up to buy a new one.
"To have a whole box set and to be able to go straight through to continue the story was just wonderful, a real luxury and the most exciting thing."
Has any book recently recreated that childhood experience of escaping into another world?
"I recently curated a book, Wild Women, an anthology of women explorers and their first hand accounts of their adventures. A lot of those accounts were amazing, and again I found myself immersed in a way I haven't really experienced since childhood.
"I identified with every single one of those women. Many of them lived 200 years ago, but they were all women just trying to push the boundaries of the society they found themselves in and were confined by, and I so relate to that.
"Their adventures are set in all kinds of crazy places and by reading them I feel like I've skied across Antarctica, ridden a motorbike through the Congo, and crossed the Australian Outback with camels."
What book have you recently read for fun?
"The last book I read for fun and thoroughly enjoyed was Circe by Madeline Miller. It's the retelling of the Greek myth but in a contemporary way, and it's absolutely brilliant and riveting.
"It takes a character that in history has been dismissed as a witch – the woman who lured Odysseus and distracted him for a year, and used to turn sailors into pigs – and tells the story from her point of view.
"In that whole revision of history you have this wonderful sense of the woman's story coming out. It's so readable and not heavy going at all."
What book have you most identified with recently?
"Unless by Carol Shields is one of the most wonderful stories. It's about a mother whose daughter decides to sit on the street holding a sign saying 'Goodness'.
"The mother is a writer and journalist and can't understand what has happened with her daughter. Meanwhile she spends her own time writing angry letters to newspapers every time she sees a book review which dismisses a female writer.
"The letters are just genius and so full of suppressed rage that's being disguised as a sort of civilised fury, and I really identify with that. It's the impossibility of keeping a lid on the injustice dealt to women which is pretty much the subtext of the story."
Be honest, are there any books you've tried to read but never finished?
"Actually hundreds. I read books for my living and there are many I've embarked on and thought, 'You know what, life's too short!'
"I used to feel really ashamed that I hadn't read The Mill On The Floss [by George Eliot] from cover to cover, but now I accept it and console myself that I've read so much contemporary literature which I've loved.
"That's the thing about reading, people shouldn't feel it's prescriptive and you have to enjoy everything. I've rarely loved any 19th century classic, maybe that's because I didn't go to university and wasn't force fed them."
What book have your read that you thought was better than the film version?
"So many, almost too many to name! My first book versus film disappointment happened when I was 18 and saw an animated version of Narnia. I was devastated because it just wasn't how I saw my beloved Aslan.
"If you've imagined a character in your mind and then you are faced with that character and they're not as you imagined, you can't help being disappointed.
"For me The Great Gatsby just didn't match up either. Leonardo di Caprio definitely wasn't my Gatsby, although Robert Redford was a little closer.
"The wonderful thing about books is that they allow our imagination to run free, it's such a fertile source of inspiration, but films are so literal."