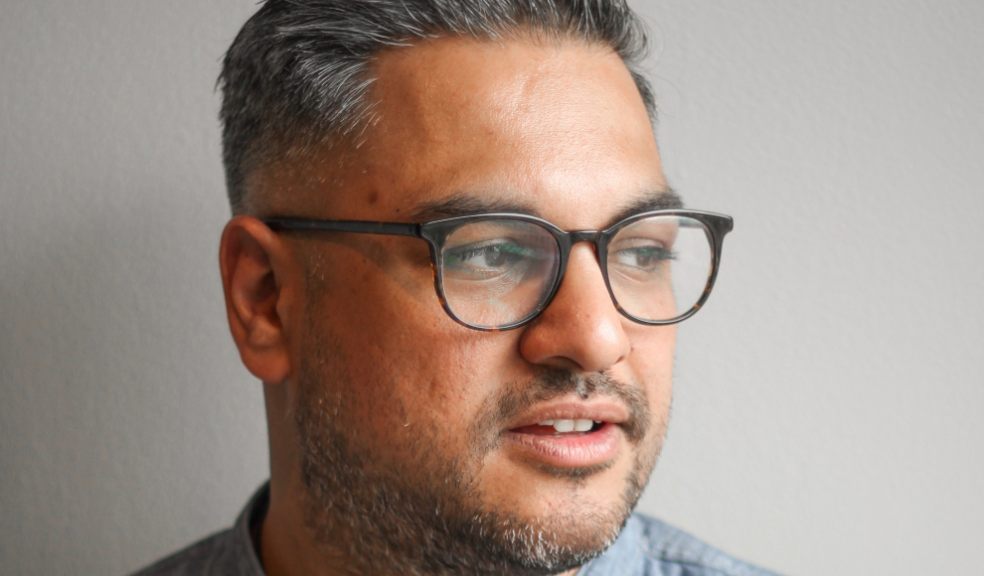 Coconut Unlimited author Nikesh Shukla talks about the Visionary Honours 2020
Our conversation with author Nikesh Shukla couldn't have come at a more pertinent time – the Bafta nominations had just been announced, and there was a distinct lack of actors of colour in the main categories.
#BAFTAsSoWhite started trending on Twitter, sparking a wider conversation about diversity and representation in film and the arts. These are issues Shukla often explores in his work. He edited the 2016 essay collection The Good Immigrant, detailing the experiences of 21 non-white British writers, and is currently working on a fiction book called Brown Baby, all about "how to raise mixed race kids in an increasingly bleak right-wing country", he says.
Shukla set up a social enterprise literary agency and is now on the judging panel of the Visionary Honours – arts awards celebrating social impact and change.
"You just have to look at what's happening with the Baftas to see the importance of prizes like this one," Shukla explains. "With all-white shortlists, what tends to happen is people think those are the best films that have been made and those are the best actors."
There were actors of colour deserving of nominations this year, with Shukla citing films like The Farewell and Parasite. "Why aren't they getting the recognition they deserve?" he asks. "Often, you find people don't have the same equality of opportunity. There isn't much equity when it comes to opportunity and access, and that's why prizes and bursaries, [like The Visionary Arts Foundation] offer critical interventions in formative parts of people's careers."
Even though writers are often told not to worry about prizes, Shukla does see their value. He says: "It's always a great way of inspiring the next generation of talent. When you see someone like Sally Rooney making lots of prize shortlists, you think, 'I write stuff that's inspired by people like Sally Rooney, that could be me'."
The Visionary Honours 2020 has nine categories, including TV Show Of The Year and Book Of The Year, and Shukla – along with his fellow judges – will compile a shortlist of nominees before it goes to public voting. Perhaps most importantly, at the same time, the Visionary Arts Foundation is launching a bursary scheme to advance the creative projects of grassroots talent who face barriers to succeed.
Shukla's well aware of the power diversity and inclusion in literature and the arts can have, saying: "If you're a person from a marginalised background and you see yourself represented – it makes you feel less like an outsider, it makes you feel like you belong somewhere."
However, perhaps the most important thing about diversity – something which isn't often spoken about – is how it can benefit those who aren't from minority communities. "I'm already diverse and inclusive," Shukla says with a wry laugh. "I spent my childhood reading books about people who weren't like me, empathising and seeing the humanity and universality. That was normal to me, because that's what I had access to, but we're in a situation now, where we need people who think their experience is the default, to look at art and see the complexity of us as humans."
In an increasingly divided society, greater representation can help bridge the gap between communities. "Diversity and inclusion helps people in the majority view people in the minority as normal or humanised," Shukla explains. That's why he stresses the importance of having people like Dev Patel play David Copperfield, and having books like Queenie by Candice Carty-Williams.
Shukla also thinks our ideas about diversity need to be broader. "While we often talk about it in terms of people of colour, we do need to think about things like class, gender, sexuality, disability, and the intersection of all those things and how well represented those things are," he says.
The books which changed Shukla's life...
Shukla quotes the first line of The Buddha Suburbia by Hanif Kureishi as having a particular impact on him: 'My name is Karim Amir, and I am an Englishman born and bred, almost.'
"That one word 'almost' really resonated with me, because I was an 'almost' kid," he says. "Suddenly I felt like my story mattered, and I could be the main character."
The other novel which made a huge impact on Shukla's life and career was White Teeth by Zadie Smith, which he read in his early 20s. "She was writing about where I grew up in London, and that slang, that era, those people – I knew people like those in the book and I was like, 'Oh my God, I can do this'," he says.
And the books exciting him at the moment...
In 2019, Shukla was particularly taken with the children's book Look Up! by Nathan Bryon and Dapo Adeola, which is about a young black girl obsessed with space. "It helps set your aspirations – particularly in kids' books when brown kids look at books and see themselves," he explains.
Coming up in 2020, Shukla recommends Nikita Lalwani's book You People. "It's really amazing," he says. "It's all about illegal immigrants in a restaurant in London."
The Visionary Arts Foundation is awarding 10 bursaries of up to £5,000 every year to young creatives. The Visionary Honours awards will take place on Wednesday, March 18.
Picture Credit: Ailsa Fineron/PA