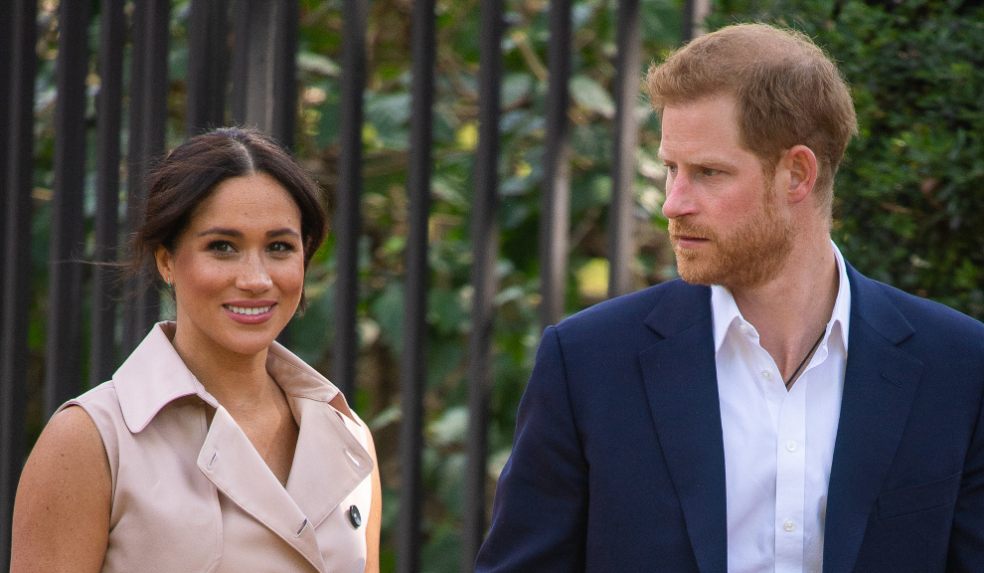 Megxit: Other times Meghan and Harry have bucked royal tradition
The Duke and Duchess of Sussex have announced they are to "step back" as senior members of the royal family, and moving forward, will divide their time between the UK and North America.
The news arguably comes as a shock – apparently even to the Queen, who reportedly wasn't consulted before Harry and Meghan made the announcement.
However, the decision isn't entirely without precedent. Over the course of their relationship, Harry and Meghan have consistently bucked royal tradition and gone against age-old protocols – in both smaller things, like their fashion choices, and larger decisions, like Archie's christening.
The move is unusual in the context of the traditional Windsor family, but here are just some of the other ways the couple have broken with protocol, proving themselves different to your average royals...
By making a public statement to the media
Unusually, Harry confirmed his relationship with Meghan in a statement criticising the media and online trolls.
It read: "Prince Harry is worried about Ms Markle's safety and is deeply disappointed that he has not been able to protect her. It is not right that a few months into a relationship with him that Ms Markle should be subjected to such a storm. He knows commentators will say this is 'the price she has to pay' and that 'this is all part of the game'. He strongly disagrees. This is not a game – it is her life and his."
At their wedding
While much of the couple's royal wedding was traditional, some aspects were a little different. Meghan reportedly gave a speech at their reception – something the Duchess of Cambridge didn't, reportedly, at her own in 2011.
Since then, Harry has worn a wedding ring. This might not seem like such a big move, but it's something royal men aren't expected to do.
On royal tours
Over the years the couple have gone on various royal tours, from Australasia to Africa, and proven themselves very much a modern addition to the royal family, approaching well-wishers in a more informal manner.
Even though the rules aren't set in stone, the official website says members of the royal family should be primarily addressed as 'Your Royal Highness' and then as either 'Sir' or 'Ma'am' (like 'jam'). However, Vanity Fair reported Meghan and Harry wanted to keep things more informal on their tour to South Africa, preferring to be called by their first names.
The have also been known to hug fans and shake hands, when physical contact with royals is often discouraged.
With the birth of baby Archie...
Royal births tend to follow a set pattern: the baby is born in the Lindo Wing at St Mary's Hospital, and a few hours later, the happy parents pose for pictures on the steps outside with their new baby, with the mother always looking polished and perfect. You always feel a bit sorry for the mum in these instances – it can't be easy facing the world with not a hair out of place just a few hours after giving birth.
Meghan opted against this approach. Instead, Archie was born at a private hospital, and the couple posed for pictures with their new baby a few days later.
...as well as his christening
As with the baby's birth, privacy was key to Archie's christening. It was held in July 2019 in a small chapel inside Windsor Castle, with no press except for their personal wedding photographer, Chris Allerton, and images were only released publicly afterwards. In another unusual move, the couple decided not to announce who Archie's godparents were.
​​​​​​Picture (Dominic Lipinski/PA Wire/PA Images
* Megxit: How Harry and Meghan can keep wider family ties strong when they leave https://www.lifestyledaily.co.uk/article/2020/01/13/megxit-how-harry-and-meghan-can-keep-wider-family-ties-strong-when-they-leave