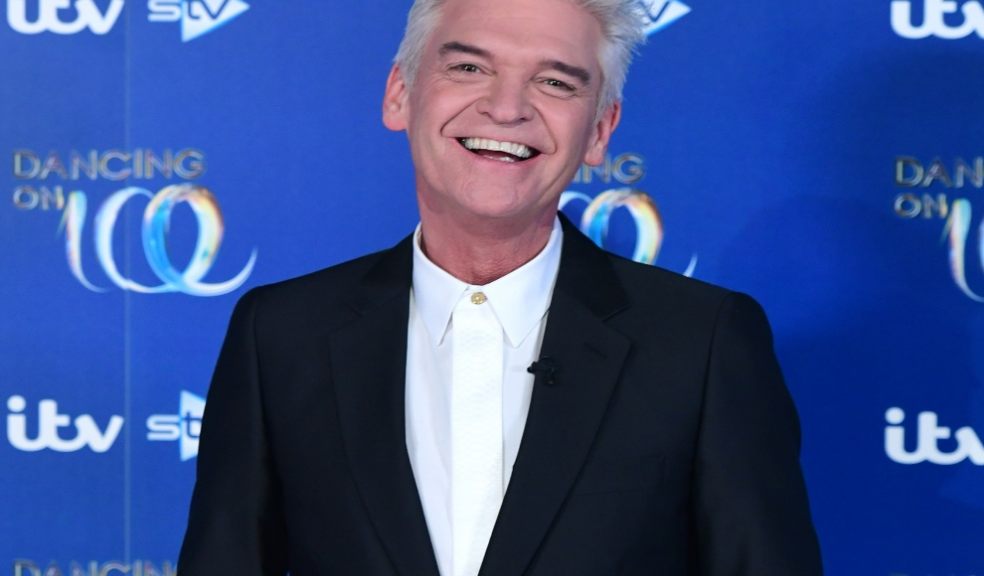 Phillip Schofield and five other celebrities who came out later in life
This Morning host Phillip Schofield says he has "been coming to terms with the fact I am gay".
The 57-year-old has been married for nearly 27 years and posted the moving statement on Instagram. He says: "You never know what's going on in someone's seemingly perfect life, what issues they are struggling with, or the state of their wellbeing — and so you won't know what has been consuming me for the last few years.
"With the strength and support of my wife and my daughters, I have been coming to terms with the fact that I am gay."
Society has becoming increasingly open to the LGBTQ+ community in recent years, but coming out – particularly later on in life – is still incredibly brave. Schofield isn't alone, and there are plenty of other celebrities who have publicly come out when they were older…
1. Sir Ian McKellen
Nowadays, Sir Ian McKellen is well known as a LGBTQ+ activist. He's often seen campaigning for gay rights and visibility, and even co-wrote a book called Queers in History.
However, was private about his sexuality for the early part of his career, and only publicly came out in 1988 on BBC Radio when he was 49 years old. In 2000, McKellen wrote in the Independent that coming out was "a bit late in the day, but it remains the best thing I ever did".
2. Cynthia Nixon
Cynthia Nixon made her name as the high powered lawyer Miranda on Sex and The City and has now transitioned into politics. After spending 15 years in a relationship with a man, in 2004 she started dating Christine Marinoni. The two married in 2012 and have a child together.
In 2008 she told the Telegraph; "In terms of sexual orientation I don't really feel I've changed. I don't feel there was a hidden part of my sexuality that I wasn't aware of. I'd been with men all my life, and I'd never fallen in love with a woman. But when I did, it didn't seem so strange. I'm just a woman in love with another woman."
In 2012 she caused controversy by referring to her bisexuality as a "choice", but later qualified her words in a statement to the Advocate: "While I don't often use the word, the technically precise term for my orientation is bisexual. I believe bisexuality is not a choice, it is a fact. What I have 'chosen' is to be in a gay relationship."
3. Ricky Martin
Pop superstar Ricky Martin is another famous face to have come out later in life. Showing how attitudes have changed, early in his career he was often asked questions about his personal life which would now be deemed inappropriate.
Martin came out in 2010 at age 38, in a now-deleted post on his website reportedly reading: "I am proud to say that I am a fortunate homosexual man. I am very blessed to be who I am."
Now, Martin is married to husband Jwan Yosef and has twin sons. He spoke to Attitude in 2018 about how he was proud to inspire other gay men, saying: "And to boost my children with self-esteem and let them understand how amazing it is to be part of a modern family… We know that we carry this flag and if we're going to carry this flag, let's sway this flag really loudly."
4. Sir Elton John
Sir Elton John had been famous for years, but he was 29 years old when he came out as bisexual in a 1976 interview with Rolling Stone.
This was the first time he'd been open about his sexuality in print, about which he said: "It's going to be terrible with my football club. It's so hetero, it's unbelievable. But I mean, who cares! I just think people should be very free with sex — they should draw the line at goats." It was only later he confirmed he was gay.
Before coming out he was married to sound engineer Renate Blauel – before finding love with husband David Furnish, with whom he has two children.
The star is vocal about LGBTQ+ rights, campaigning for gay marriage in 2012. He wrote in the Independent that queer people shouldn't have to settle for civil partnerships: "I don't accept it because there is a world of difference between calling someone your 'partner' and calling them your 'husband'. 'Partner' is a word that should be preserved for people you play tennis with, or work alongside in business. It doesn't come close to describing the love that I have for David, and he for me. In contrast, 'husband' does."
5. Wanda Sykes
Sir Ian McKellen says he was spurred to come out because of Section 28, a law prohibiting the promotion of homosexuality by local authorities. Wanda Sykes was similarly inspired to publicly come out because of a political bill.
The actor revealed she was a lesbian and married when she was 44 at a Las Vegas rally in 2008, saying: "When California passed Prop 8… I felt like I was being personally attacked, our community was attacked." It was a proposition opposing same-sex marriage.
Sykes constantly speaks about gay rights, telling Watermark about her impact: "I will say that being out and talking about my wife and kids helps start a dialogue, I guess. People come up and thank me for talking about stuff like that because their child is gay or lesbian. When the conversation is out there, it does help."
Picture: (Ian West/PA)