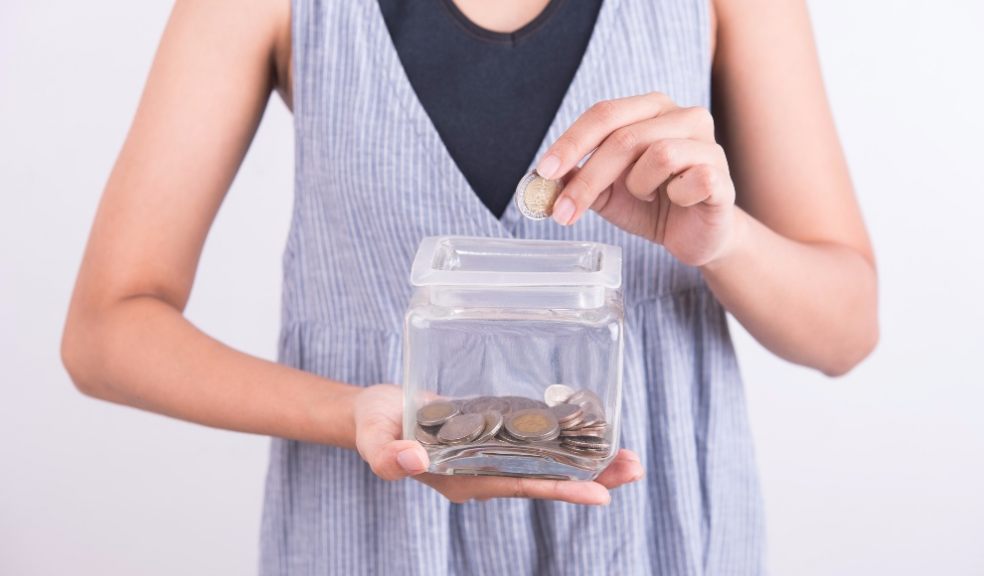 Want to save money? Nine things to stop buying in 2020
Convenience items often seem great at first glance – we can eat a hot meal straight from the microwave, brew a cup of coffee at the touch of a button and have a new outfit delivered to our door overnight.
While all of this is good for saving time and making life a little easier, it's probably not so great for your finances.
If you're looking at your bank balance after a low-key January and wondering why you haven't saved more, it's probably because you're spending cash on unnecessary purchases and hidden costs.
That's why we're calling time on household items that eat into your paycheck. Here are a list of purchases to finally say goodbye to this year…
1. Single-use cotton pads and face wipes
A wipe can feel like the easiest and quickest way to get the job done when it comes to taking your make-up off. However, make-up wipes are a really expensive repeat purchase, and are bad for the environment too.
A pack of reusable muslin cloths and cotton pads could drastically cut your beauty spending each month. Dip in coconut oil or splash them with micellar water and you have the same effect, just for way less money.
2. Fast fashion
Trends move so quickly now it's basically impossible to keep up with the fashion industry. Instead of blowing your hard-earned cash on cheap and disposable items you'll only wear once and then throw away, there's a growing movement for buying less and investing in quality pieces that will last a lifetime.
Even some of the world's biggest fashion influencers are turning their backs on shopping irresponsibly, altering their content to fit the new mood of considered spending (which is unsurprising, considering fashion is one of the biggest polluting industries in the world).
3. Books
A quick disclaimer: we're not advocating you get rid of books completely. If you've set yourself a reading challenge this year though, all of those new tomes can easily add up.
Instead of buying new, think about borrowing books instead. Plenty of us have a perfectly good local library with copies of recent releases available to borrow for free.
4. Unnecessary subscription services
Have a look at your direct debits and see if there are any subscriptions you're not utilising. Whether it's a streaming service, dating app, Cloud storage or other online products sitting untouched, there's often a good chunk of money being automatically taken out of your account. Unsubscribe and unfollow. You can always opt back in at a later date if you really need to.
5. Sale items you don't need
The sale rack can be a tempting place, but you're only really scoring a bargain on an item of clothing if it's something you'll wear again and again.
Next time you're deliberating over a discounted product, consider the #30Wears challenge (Livia Firth suggested we ask ourselves, 'Will I wear this a minimum of 30 times?') and think about whether it will actually bring value to your life, or whether you're simply being drawn in by the big red sale sign.
6. 'Holy grail' make-up or beauty products
If you're the type of person that rushes out to buy the latest Huda Beauty eyeshadow palette when you already have several similar shades sitting in your drawer, it might be time to try a 'No Buy' year. No Spend or No Buy weeks, months, or years involve cutting out spending on all purchases that are not absolutely necessary.
Make-up and toiletries have a shelf-life, so hoarding a bunch of different products that all do the same thing can be wasteful; most of them will probably expire before you even get a chance to properly use them.
If this sounds like you, get involved in #ProjectPan – a social media challenge that sees reformed beauty addicts 'hit pan' (get to the bottom of) as many beauty products as possible. Once you've used up your beauty stash, you can then start to think about replacing the items you really need.
7. Cleaning supplies
Cleaning products can seem like a necessary monthly spend, but some of the items already in your cupboards (like baking soda and vinegar) work as effectively as supermarket cleaners, and cost next to nothing.
8. Travel-sized products
Miniature deodorants, shampoos and body products can often work out just as expensive as their larger counterparts – especially if you grab them last-minute at the airport.
Next time you're travelling, think ahead and decant your products into smaller, see-through pots. You'll save a heck of a lot of money in the process and won't have lots of tiny half-used toiletries all over the place.
9. 'Pink tax' products
The 'pink tax' is basically the difference in cost between products marketed to men versus those to women. Research has found that women often pay more than men for goods such as personal care products like razors, even if they essentially do the same job.
Next time you're in the supermarket, be a savvy shopper and check prices on men's and women's products – then go for the cheapest. Often, all you're really paying for is the fancy pink packaging that ends up sitting in the recycling bin.
Picture: Getty Images/iStockphoto
WHAT DOES 2020 HAVE IN STORE FOR THE HOUSING MARKET? https://www.lifestyledaily.co.uk/article/2020/01/24/what-does-2020-have-store-housing-market