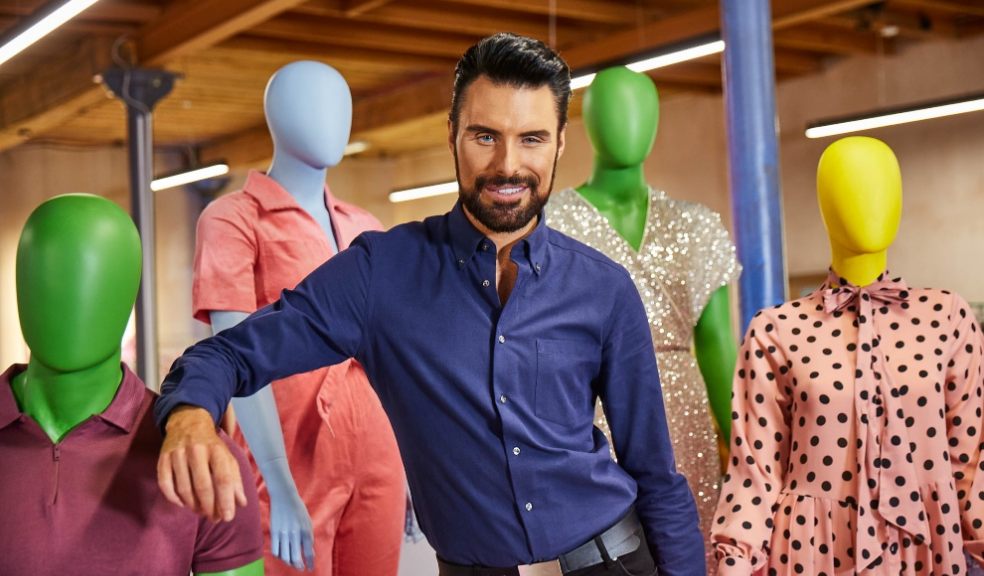 Rylan Clark-Neal: My style reflects who I am
You might not think Rylan Clark-Neal has much in common with tech entrepreneur Mark Zuckerberg, but there is one surprising similarity: they both wear pretty much the same thing every day, writes Prudence Wade.
Zuckerberg famously dons a grey t-shirt by default to leave more space in his brain to be productive, but Clark-Neal has a different reason for what he refers to as his 'Rylan uniform'.
"I'm very set in my ways: black skinny fits, black boots, black shirt – I love wearing black," the 31-year-old explains. "My style reflects who I am – I think I used to get noticed, and now I dress to not be noticed, and to blend in. In the early days for me, it was all about making a noise, and I suppose getting seen and getting to where I want to be."
His style has certainly matured. He burst onto the scene aged 24, appearing on The X Factor with long, bleached blonde hair and a tight slogan t-shirt, before winning Celebrity Big Brother and going on to become a bonafide telly presenter.
"I'm quite simplistic, but linear," he says of his look now, so while his "style doesn't really change" these days, it does better reflect how comfortable he's become with where he is and what he's achieved.
This year alone he's fronting three major TV shows: Supermarket Sweep on ITV2 and Ready, Steady, Cook and brand new fashion show, You Are What You Wear, both on the BBC.
You Are What You Wear will see Clark-Neal lead a team of five stylists in a dream department store, who are set to help regular people out of a fashion rut – not that he doesn't have doubts and worries about his own appearance every now and again. "I do try to avoid mirrors as much as I can," he admits.
Despite that easygoing, happy-go-lucky personality – which comes across in person as much as it does via the screen – Clark-Neal says: "I'm my own worst critic, so believe me, whatever you say on Twitter, I've thought myself."
"I've always constantly criticised myself since day one, really since before I was even in this job," the presenter continues. "I don't think I'll ever be overly happy with what I see in the mirror every day."
However, he adds: "I'm the first person to say if I'm not happy with something, I'll change it – whether it's make-up or a procedure. Whatever it is, I've always been honest about that."
Clark-Neal may have cultivated a classic Essex boy image, with perfectly coiffed hair and a spray tan, but you'd be surprised at how little time he actually spends on grooming. "I think people presume it takes me an hour to get ready, when I can do it in probably 10 minutes," he says. The one thing he does love is skincare, noting he's tried "every gadget and gizmo – if it vibrates, I want it!"
Despite a love of LED therapy and fancy skincare routines, Clark-Neal is refreshingly down-to-earth in his approach to fashion, beauty and life in general. "I'm normal, I've got bigger things to worry about," he says frankly. "So my hairline's a bit off at the back – alright, get over it!
"Put me in a circle of shame somewhere, I just want to go home and watch Birds Of A Feather."
So while he fully understands the impact of what you wear and how it can affect your self-confidence, at the end of the day, he says: "Fashion doesn't have to be life-changing."
You Are What You Wear will be on BBC One.
PICTURE: (BBC/PA)