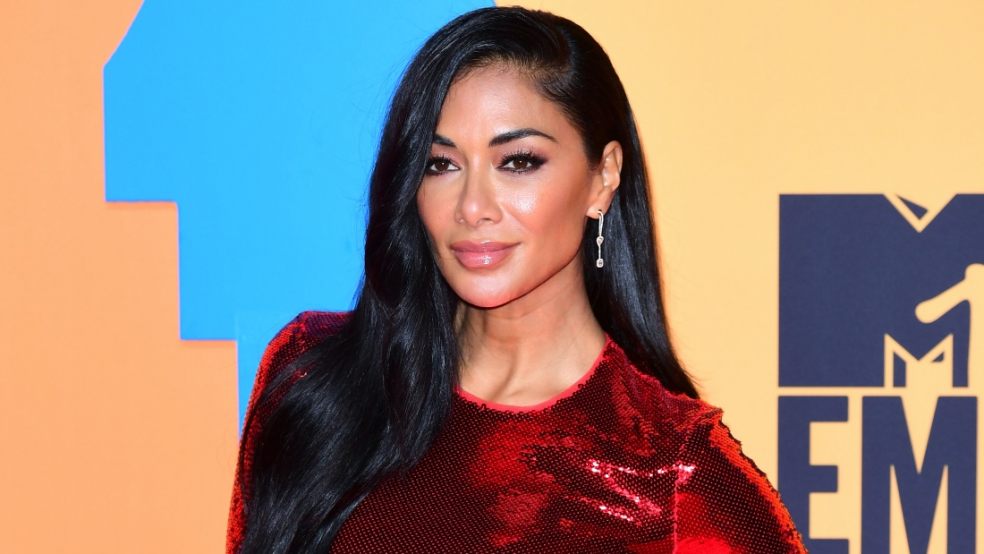 Secrets of a celebrity make-up artist
With all the tutorials available online, almost anyone can learn how to do make-up to a high standard.
But Emma Osborne is on another level, having built a respected career working with everyone from Chrissy Teigen to Rita Ora, and can most often be seen painting Nicole Scherzinger's face.
Here are some of the tips and tricks she picked up along the way…
Some of the biggest beauty mistakes people make…
For Osborne, make-up isn't about hiding your face, but enhancing it. "Wearing too much foundation is a massive no no," she says. "Skin should be seen – it's all about beauty from within for me."
Through working with celebrities like Jourdan Dunn and singer Anne-Marie, Osborne says: "My clients want their beauty to be enhanced and not taken away, so good skincare and getting the right colour and texture for your base is a must." This means having a proper skincare routine, because make-up sits much better on clear, bright skin.
Secrets to getting a celeb-worthy look…
To get that red carpet flair, for Osborne, it's all about the lashes. She's a particular fan of Lola's Lashes, because they're magnetic. "So easy to use, no messy toxic glue, just a simple liquid liner application and voila!" Osborne says. She regularly adds these lashes to finish off Nicole Scherzinger's looks, because it gives that extra bit of oomph – not to mention saving on time.
One major thing Osborne has learned is you don't always need the exact products on hand to finish off a look. In fact, she says: "You can groom eyebrows with a touch of hairspray if you run out of your usual brow fix."
Another pro tip is to use a touch of the lipstick you're wearing that day to the apple of your cheeks, which Osborne says will "blend the whole look together".
Finally, the make-up artist recommends investing in a mini blender to get that perfect finish with foundation. Use it "to really push the product into the skin, which will help eliminate any lines," she says. "I always do this with my clients."
When things go wrong on set…
As you've probably noticed, a lot of the tips and tricks Osborne has picked up along the way are 'fixes'. Prepping for a red carpet or doing the make-up for a photoshoot can often get hectic, meaning Osborne has to improvise.
For one particular job, she really needed to think on her feet: "I forgot my brush kit, which is a lot of brushes… it was a shock at first," she says. "To be fair, I like to use my hands a lot when I work, but I did have to borrow a couple from the stylist's own make-up bag… eek! I did clean them and totally winged it for the day."
Luckily, it all came off without a hitch, with Osborne saying: "I don't think my celebrity client even noticed!"
Her favourite clients…
"I love working with Nicole [Scherzinger], she is always up for trying new things and colours," says Osborne. "It's normally me who reins it in and says no, that's too much.
"We discuss with the stylist and hairstylist what the look is going to be, and if the hair and outfit are showstoppers, then I know I need to pull the make-up back and keep it clean. If it's simple hair, then we can have fun with the look. It has to be a balance, otherwise it can all look a little bit messy and overly produced, which isn't my thing."
Osborne has done a whole range of looks for Scherzinger over the years, whether it's a bright red lip when performing with the Pussycat Dolls, or a more low-key glam look, focusing on glowing skin for red-carpet events.
Image: Ian West/PA