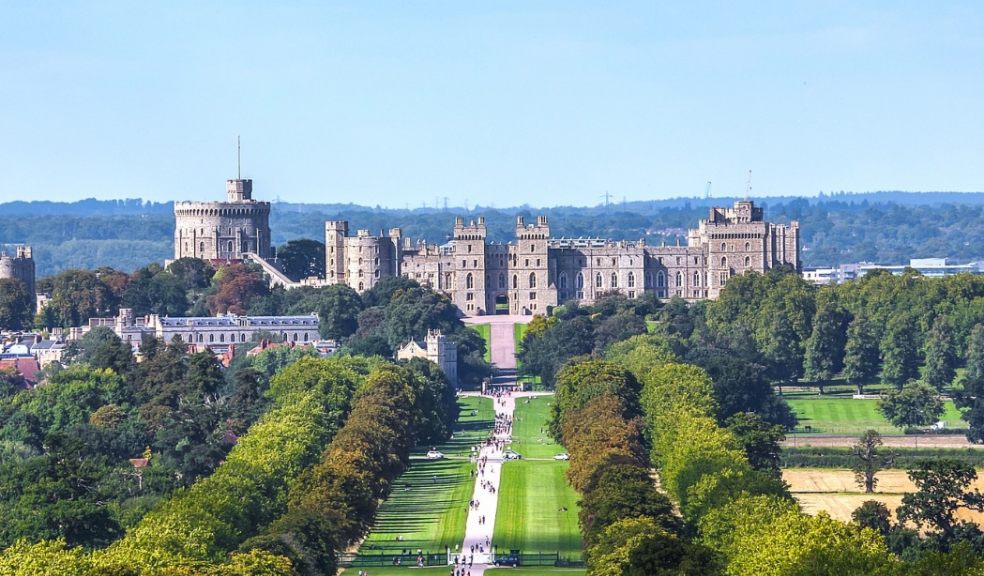 Windsor Castle revealed as most expensive home to decorate in the UK
An online luxury homeware brand has conducted research into the most expensive homes to decorate in the UK, revealing that Windsor Castle is top in the country. Accommodating over 150 people including the Queen, the castle is estimated to cost £64 million to furnish and decorate, followed by Hampton Court Palace which costs in excess of £57 million. According to the brand's data, this is nearly 4,400 times more than what the standard Brit spends, which is on average £14,650 on an entire three-bedroom family home. 
The UK's leading luxury homeware marketplace has partnered with its interior's experts, analysing internal and publicly available data to reveal the most expensive homes to decorate and furnish in the UK.
The brand behind the research, Olivia's.com, also surveyed more than 3,000 UK homeowners to discover common interior and decorating spending habits, and found that the average Brit spends £14,650 decorating and furnishing an entire three-bedroom house.
With over 1,000 rooms, Windsor Castle tops the list of the most expensive properties to furnish, costing an estimated £64 million. Buckingham Palace also features on the list, with 775 rooms and costing nearly £50 million.
The five most expensive UK homes to furnish are as follows:
Windsor Castle - £64 million
Hampton Court Palace - £57.6 million   
Buckingham Palace - £49.6 million
Sandringham House - £43.2 million
Highclere Castle - £19.2 million
View the top ten list of the most expensive UK homes to furnish, along with the full survey results and guide to luxury interiors here: https://olivias.com/blogs/news/how-much-would-it-cost-to-furnish-the-uk-s-most-iconic-homes
According to the survey of UK homeowners, the most expensive room in a house to furnish is the living room, which costs on average £3,600. In comparison, the cheapest room to furnish is a bathroom, costing on average £650. On average it costs £1,831 to decorate and furnish a room in a typical British home. Permanent fixtures such as kitchen and bathroom units were not included in the survey.
The platform's interiors expert, Sharmeen Shahid, has also put together a guide on what materials, colours and layout Brits should employ to achieve a luxurious and modern aesthetic. Advice includes the use of inexpensive wood to create panel walls, adding depth to rooms, accessorizing using high quality fabrics such as velvet, and using mirrors throughout a home to maximise light and space.
Olivia's offers the latest interior and quality homeware solutions in one place and at the click of a button. Customers can decorate their entire home, from large furniture items to accessories and kitchen utensils, all through the site. The brand has built a reputation for delivering the latest fashion for homes, and handpicks items from across the world to ensure only quality interior design products are available to its customers. 
Nick Moutter, founder of Olivia's, said,
"Working with our team of experts, it was incredible to discover how much it would cost to decorate some of the most magnificent homes in the UK. It's no surprise that two of the Queen's residences, Windsor Castle and Buckingham Palace, are at the top of the list.
"It's also fascinating to survey our own customers to discover how much money they spend on the interiors in their homes. I'm excited to share our data and release our royal furnishing guide to help homeowners give their own properties a luxury feel, similar to those on our list."