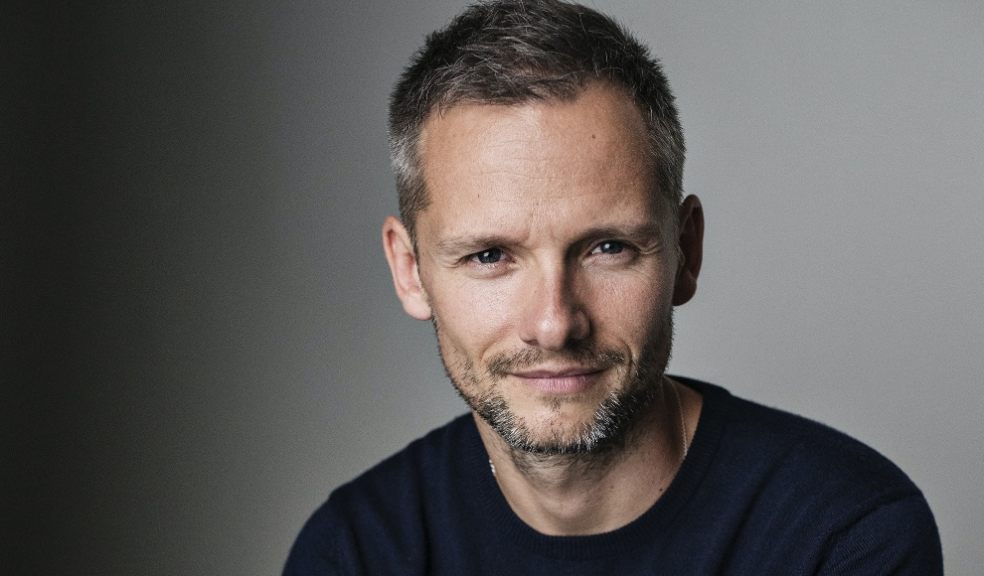 Jack Ryder says he was just a kid on a show
Ex-EastEnders and Holby City actor Jack Ryder is getting ready to paint the nursery, change nappies and deal with sleepless nights as he prepares for the birth of his first child.
The amicable actor, who played EastEnders heartthrob Jamie Mitchell for four years until his character was killed off at Christmas 2002 and last year appeared in Holby City as rapist Evan Crowhurst, has a much happier storyline in real life.
The baby, which he and his long-term partner Ella, a child psychotherapist, are expecting in July, will be the icing on the cake for the actor, director and writer, who is beyond excited about having his own family.
"It's amazing. We are just over the moon," he says. "Every day we just look at each other in surprise thinking, 'how did this happen?' We can't wait. Even this morning I woke up and Ella was still asleep and I had my hand on the bump. I'm just so thrilled."
The couple met through their fathers, who are best friends.
"We didn't grow up together but have always known of each other. We met randomly in London and then dinner led to lunch the following week and we both got a bit swept off our feet."
It's timely that the expectant dad has now written his first children's book, Jack's Secret Summer, charting the adventures of a lonely child who befriends two boisterous brothers next door.
Together, they explore his grandfather's deserted, spooky, ivy-clad house which seems to contain magical powers, aided by Blossom, a little girl they find living there.
"The main inspiration behind it was the happy memories I had growing up as a kid with my mates in south east London," says Ryder, 38, who is now a successful director with theatre productions of Calendar Girls, The Full Monty, Take That's musical The Band and Alan Bennett's The History Boys under his belt.
He originally started the book as a screenplay and he hasn't ruled out bringing it to the screen, he says. He also hopes that it's the first in a series of children's books featuring the characters.
Jack's Secret Summer touches on separated parents, something Ryder experienced as a child, he explains.
His parents separated when he was a baby and his mother's second marriage also didn't work out. For a while, Ryder lived with his stepfather, a graphic designer, but regularly visited his mother, a driving instructor, and kept in touch with his father, who was a singer with the Eighties band Wang Chung.
"The timeline of the book was a point in my childhood when my mum and stepdad separated," he recalls. "It had a big impact on me. There was isolation at points but through that came a lot of freedom to be with myself and my imagination and my friends.
"I was about 12 when it happened. There were times when it was very lonely and upsetting and times when having that freedom was exhilarating."
At 16, Ryder fell into the role of EastEnders heartthrob Jamie Mitchell when he accompanied a schoolfriend to a BBC workshop and ended up getting the part.
"I had no acting experience, no training. I hadn't even done a play. We all did these little readings. A producer saw something in me – maybe it was my innocence and naivety."
As the floppy-haired blond heartthrob, he remained in the show for four years and keeps in touch with Dean Gaffney, Natalie Cassidy and Steve McFadden, who plays Phil Mitchell.
"Steve McFadden was my biggest mentor, he looked out for me a lot, and so did Ross Kemp [Grant Mitchell], who on my first day took me to McDonald's drive-through in his Porsche."
His life changed almost overnight as everywhere he went he was pursued by screaming girls, he reflects.
"People used to say, 'You're like a pop star. But I wasn't. I was just a kid in a show."
In some ways, EastEnders curtailed his childhood, he agrees.
"Just going to the shops was really tough, something I couldn't do. From having the freedom I'd had as a kid to then becoming someone who couldn't even get on a train because it was mayhem happened within a couple of months.
"Everywhere I went it was just crazy. And this was before social media and YouTube, when the internet was in its infancy. There was no reality TV.  People watched EastEnders every week.
"It wasn't just people shouting, 'Hi!' across the street. It was packs of girls chasing me down the street and blocking me at every corner," he continues.
"The times it did affect me is when I had leisure time. Getting around was nearly impossible."
After four years, he'd had enough.
"The reason I left was because I wanted to resume my relationships with my friends. I wanted to go back to the park to play. I wanted my life back and that freedom again."
When he left, initially he found it hard to get work.
"You get a false sense of security. You think the phone's going to start ringing and you're available now but it can go the other way. I found it incredibly hard to find work that I was interested in.
"I was only 21 when I left. There was that fork in the road. I could stay here and let the storylines peter out slightly and end up getting my own stall or I could go out see what else there is in the world."
But he has no regrets about his time at the hit soap.
"Although there were testing times and I was at a very young age, I wouldn't be doing the things I'm doing today if I hadn't had those experiences. My journey to working in theatre and becoming a director and writer wouldn't have begun if EastEnders hadn't been at the forefront of that.
"So I will always appreciate the opportunity I was given – it was like winning the lottery."
The tabloid attention remained, though, when he married Hear'Say singer-turned-Coronation Street actress Kym Marsh in 2002. Their relationship initially provided him with an escape into family life.
"Kym had children, so I would finish work and come home to two kids who were just a ball of energy. It was a lovely experience. We were a little family and life was, from the inside, quite normal. That normality for me was a breath of fresh air at the time."
They divorced six years later, and although he's not in touch with Marsh, he remains in contact with her children, David and Emilie Cunliffe.
Today, he says he feels incredibly settled with Ella at their home in north London and is happy to be directing and writing, although he is still acting and last year did a six-month stint on Holby City as rapist Evan Crowhurst.
Playing the sinister Crowhurst attracted very different approaches from passers-by than when he was Jamie Mitchell, he recalls, chuckling.
"When I walked down the street, if there was a woman walking towards me, she'd cross the street, which was completely the opposite to EastEnders but personally it was brilliant because people left me alone!"
He admits that these days he's happy to be out of the spotlight.
"I've no real interest in being looked at or celebrated. I'm much more interested in a piece of work. I am shy but there's confidence in that shyness.
"I'm quite happy in my own skin. I don't relish red carpets. Someone once said, 'What's your favourite part of acting on stage?' and I said, 'Bowing'."
Jack's Secret Summer by Jack Ryder is published by Hodder Children's Books on May 28, priced £6.99.
Image: Ruth Crafer/PA