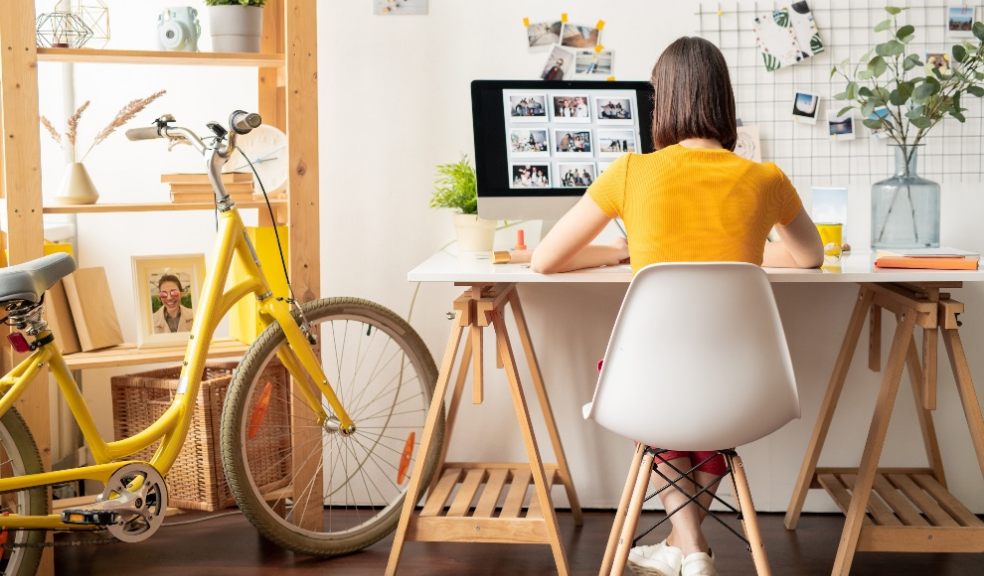 Seven essential purchases to make your home desk set-up better
If you used to spend a lot of time commuting to and from the office, working from home initially sounds great. You recoup your extra travel time, you can get ahead with your house chores on your lunch break and you don't have to worry about noisy desk neighbours interrupting you.
While there's no question that working from home has heaps of benefits, it's easy to miss the comforts of the office set-up – especially if coronavirus means you were asked to work from home at short notice.
If you're looking to create a more functional workspace at home, here are some gadgets and accessories that can make remote working a little more comfortable – even if space is limited.
1. Lumbar support cushion
Your spine can really suffer from a badly set-up home office environment, especially if you're sitting on a dining room chair all day. If you don't have the space to invest in an ergonomic office chair, a lumbar support cushion can help to give your back a break.
There are lots of different types of cushions and wedges on the market that are designed to improve your posture by supporting your lower back, and they can easily be stored away in a cupboard after the working day is over.
2. Upright Go 2 posture trainer
Back pain is a common issue for people who work from home,  and it's often caused by poor posture whilst sitting for long periods of time. Upright Go 2 is a nifty device that attaches to your back and buzzes when you fall into unhealthy slouching postures.
Over time, the idea is that you can 'train' yourself to improve your body alignment while you work, helping to keep your back healthy at home.
£84.99, uprightpose.uk
3. Essential oils diffuser
The first step to setting up a relaxing home office space is making sure it's clean and organised. The second is to make it smell nice.
An essential oils diffuser is a really easy way to fill your working environment with stress-relieving aromas. Plus, if you're anywhere near the kitchen bin, you'll be able to mask any unwanted desk-side smells.
There are lots of different types to choose from, but we suggest investing in some self-care scents like lavender, jasmine and ylang ylang.
4. Epson Workforce ES-50 mobile document scanner
There's nothing worse than being sent a document you need to sign and having no way to upload it to your computer. This game-changing gadget is the answer to all of your life admin prayers. Simply feed the document you need to scan through the middle of the scanner wand and it will convert your hard copy to a digital file and send it to your laptop. Easy peasy.
£117.71, transparent-uk.com
5. Adjustable monitor stand
Humans aren't engineered to spend all day sitting down, which is why it's important to take regular standing breaks. An adjustable monitor stand turns any desk or table into a standing desk. Most sit-stand desks have various different height settings so you can vary your position throughout the day.
6. Peas USB hub
This cute USB hub means you can connect all your devices at once. Whether you need to connect a mouse and keyboard, charge up your work and personal phones at once or plug in a webcam for a Zoom call, you'll never have to juggle between cables again.
£17.33, lexon-design.com
7. Ikea table lamp with wi-fi speaker
If you're short on space, this table lamp with a built-in speaker is a great 2-in-1 device. Listen to your favourite podcasts in the morning, put on some classical music when you're concentrating or stick on a Friday afternoon playlist to celebrate the arrival of the weekend. Stylish, efficient and simple in design, it's a big thumbs up from us.
£150, ikea.com
Image: Getty Images/iStockphoto