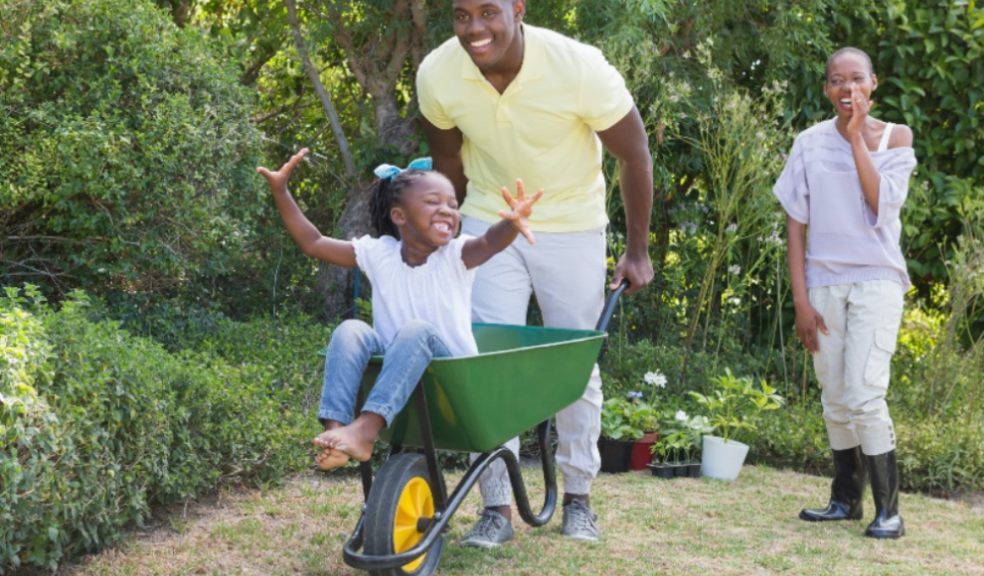 Gardening gifts for Father's Day
Want to give your gardening dad a gift to make this Father's Day a special one? Then it's about time to think about upgrading his handy lawnmower for small gardens along with other essential gardening tools. Explore your options as we share our top picks with you.
Want to give your gardening dad a gift to make this Father's Day a special one? Here's our pick of the crop of gardening gifts to keep him in the open air this summer and beyond…
EGO 12V Grass Shear/Shrub Trimmer, £79.99, egopowerplus.co.uk
Dads who want to keep their shrubs neat and their grass edges pristine, but want to avoid using huge hedge trimmers or weighty edging tools, will love this lightweight, easy-to-use shrub and grass trimmer from EGO.
Incorporating a 12V lithium Ion battery, it comes with two attachments which will shape and trim smaller hedges and ornamental trees with ease, or switch to the grass shear blade to get to parts of the lawn that your mower can't reach.
Garden Ring Toss Game, £15, marksandspencer.com  
Dads who like to get the family involved in garden games will welcome this new one from M&S, which will test the aim of all who join in. Each set contains a wooden stand, five rope rings and five wooden posts. An instruction sheet is included – so no arguments about the rules!
Wild Tea by Nick Moyle & Richard Hood, published by Eddison Books, £16.99, Amazon
Tea-loving dads can discover the incredible uses of 40 home-grown and foraged ingredients in this book of brew-it-yourself recipes. It'll teach him how to collect naturally sourced ingredients – including berries, roots, seeds, leaves and flowers – for brewing his own blends and special infusions, from classic night-time and detox teas, to Chai latte and Moroccan mint and even dandelion coffee.
ShopReddish Extra Large Garden Gift Set 9 Piece Garden Trug with Tools, £63, available from Amazon and Etsy.com 
This roomy basket is ideal for transporting supplies, seeds, gloves, his favourite beverage and a snack. This set is sure to impress your family, friends, and fellow gardeners. Crafted from natural wood materials, the set includes a trowel, fork, a measuring dibber, five plant markers, jute twine, and a roomy natural willow basket.
Vegepod Raised Garden Bed with Cover, from £129 (stands purchased separately), vegepod.co.uk 
These innovative self-contained raised garden beds should get your dad's crops growing in no time. Featuring commercial grade canopies protecting plants from the elements and pests, the set-up creates a microclimate which accelerates plant growth, while a self-watering wicking system and overflow hole cuts down on watering time. Perfect for beginners or more experienced veg growers, the system comes in three sizes (stands purchased separately).
Personalised Barbecue Tool Set, £44.95, notonthehighstreet.com
For the dad who likes cooking after a day in the garden, get him a personalised tool set, comprising easy-grip tongs, basting brush, two-pronged fork and flipper with a custom-made carrying case. The barbecue tools are made from high-quality ash wood and stainless steel, making them exceptionally hard-wearing. Choose up to 26 characters to be engraved onto either the tongs, fork or spatula – or all three.
Bosch EasyGrassCut 26, £34.99, bosch-diy.com
This low-cost electric trimmer is ideal for getting into all those nooks and crannies that your regular mower can't reach, and for tackling longer grass that's gone a bit wild. Its lightweight design makes for easy handling and manoeuvring, reducing fatigue, particularly with extended use. The trimmer's semi-auto spool feeds the spool line at every trigger release, eliminating the need to manually adjust the spool or bump the head for continual, uninterrupted and worry-free trimming.
Love Puns Personalised Plant Marker Set, £9, notonthehighstreet.com
After a little gesture to make him smile? A set of humorous plant markers could do the trick. This set of six, featuring laser-engraved gardening themed puns on biodegradable plant markers, comes in a stylish gift box, with the option to personalise with an engraved wooden tag featuring your message. Each set contains one each of six funny gardening puns, prefixed by your choice of 'dad' or 'daddy'.
Kneelo Knee Pads, £14.99, burgonandball.com
If your dad has bad knees, these pads should help him stay comfortable when kneeling to tend those pots and borders and do weeding tasks. Available in a variety of colours, the pads feature twin layers of memory foam around a lightweight core.
Image: Getty Images/iStockphoto