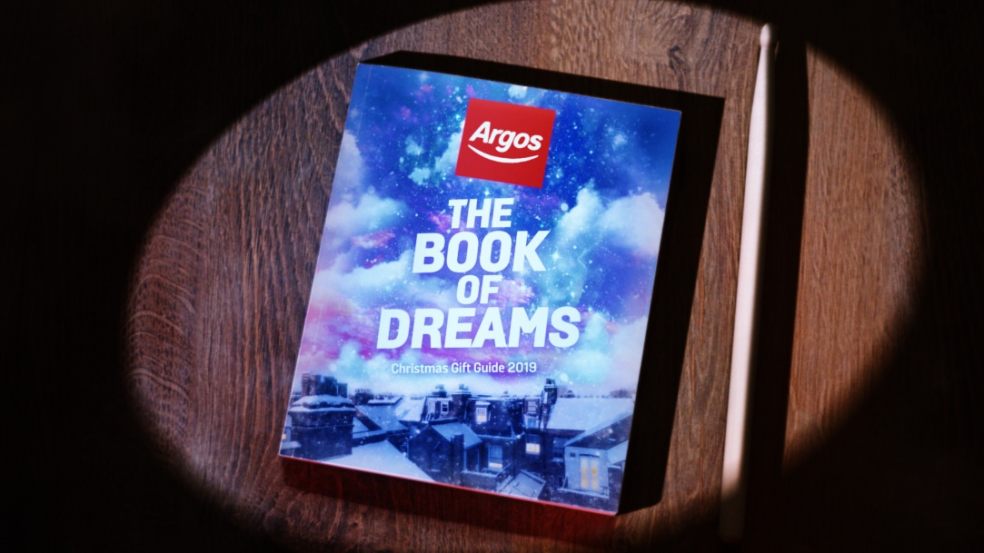 Seven things you only know if you were obsessed with the Argos catalogue as a child
It is, to quote Friends' Rachel Green, the end of an era: after almost 50 years, Argos has announced it is axing its catalogue.
"As most customers are now browsing and ordering online, we have decided that the time is right to stop printing the Argos catalogue," said Simon Roberts, chief executive of Argos' parent company Sainsbury's.
When you think about it, it's astonishing the 'laminated book of dreams' – as comedian Bill Bailey called it – has survived for this long, outlasting the likes of fax machines and Blockbuster Video stores.
Those who grew up during the catalogue's Nineties heyday will recall hours spent poring over its glossy pages, dreaming of a world where we could buy anything we wanted.
So as we bid farewell to the iconic shopping bible, here are the things you only know if you were obsessed with the Argos catalogue…
1. The release of a new catalogue was so exciting
The day a brand new catalogue came out was about as exciting as Christmas. Feeling the weight of the tome (remember how heavy they were?), inhaling the fresh smell of ink, beholding the pristine pages… we couldn't wait to get that baby home and discover all the new treasures that awaited inside…
2. It gave us hours of fun
Forget the toys listed inside, the Argos catalogue was a source of amusement on its own. We had hours of fun scouring the pages looking for things we might actually be able to afford if we saved up all our pocket money, and imagining how we'd furnish our dream bedroom if money was no object.
3. We picked all our Christmas presents from the catalogue
Looking back, the Argos catalogue must have been a nightmare for parents.  Giving children a massive selection of items from which to compile their Christmas lists is a shortcut to a very expensive festive season.
Still, we circled the Scalextric sets, boxes of Crayola felt tip pens and Tiny Tears dolls in the hope that mum and dad would take the hint and pass the message onto Father Christmas.
4. It introduced us to make-up
As little kids we had no idea how to apply make-up, but that didn't stop us from wanting one of those huge, all-in-one make-up stacks that had every shade of eyeshadow, blusher and lipstick you could ever need. Nowadays, we wouldn't dream of purchasing cosmetics from Argos, but back then, nothing was more desirable.
5. Elizabeth Duke jewellery was the height of sophistication
To our young eyes, the jewellery pages of the Argos catalogue were as elegant as it gets, and if we could have, we would've bought every single Elizabeth Duke hoop earring and signet ring available.
6. It made us feel grown up
While everyone knew the toy section was at the back, we loved looking at all the grown-up products too. Browsing wardrobes, beds, patio furniture and kitchen gadgets and deciding which was our favourite, was a way of playing house, long before we realised furniture shopping is actually quite boring and stressful.
7. We always ended up tearing it to pieces
At first, we'd want to keep our brand new catalogue looking pristine for as long as possible, but the more dogeared it became, the less we cared. Eventually, it would get used for some other purpose, like making paper chains at Christmas, or a collage for school homework.
Image: Argos/PA