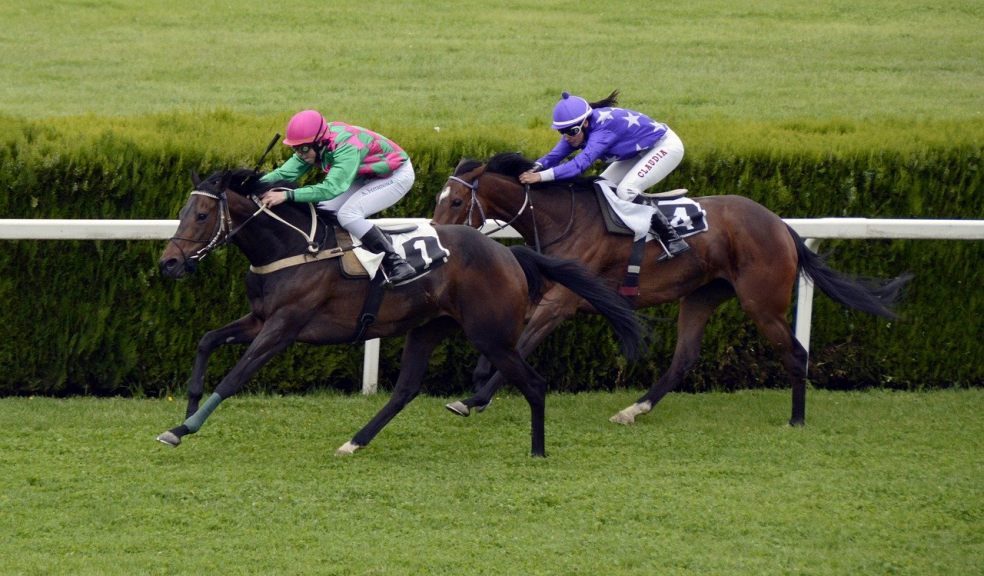 Open your horizons to online horse betting
Online bookmakers have added a whole new dimension to the world of horse racing betting. No longer do you need to make the long walk to your local bookmaker, instead, you can just jump online to place your bets. The same way as all these famous new online casinos exploding in popularity out there. You can even wager when you're out of the house, thanks to the proliferation of great mobile horse racing gambling sites now found in the UK.
It's not just a desktop computer that can be used to gamble on the horses – you can also use a smartphone or a tablet. This means that you'll be able to bet on the next race, wherever you happen to be and have the chance to win real cash when you do. You'll be able to head to the site using your mobile browser, or you can download an app if one is offered. You'll have access to the same range of markets as desktop players, plus you could also find yourself claiming an exclusive mobile bonus. So, it really could pay to gamble using your iPhone, iPad, Android, or any other mobile device!
Convenience isn't the only reason to bet online though. The odds are also more favourable, as the bookies don't need to cover anywhere near as many overheads. The range of markets is also much more impressive, and you'll find everything from the big UK races, through to horse races from all corners of the world. So, there really isn't any need to head to a land-based bookmaker again!
Before placing any horse racing bets, there are a number of factors to take into consideration. The form is obviously important for horse racing, with good form a strong factor in choosing a horse to bet on. As well as form, the trainer and jockey of each horse is a critical factor. An experienced jockey matched with an exceptional trainer can turn an average horse into a winner. Finally, there is also weight and age to consider, although they may not have as much of an impact as the other two factors. If you want to get into horse racing betting but aren't bothered about form or trainers, then simply pick the horse with your favourite name, it can be as simple as that!
The horse racing odds will be initially displayed as fractions. For example, 1/4 would suggest this is an 'odds on' horse and therefore a favourite. This means for every 4 units you stake you will receive 1 unit back if you win plus your stake. You can also change the odds to present them as decimals.
Horse racing betting is always centred around the sport's biggest festivals. These festivals run every year and attract thousands of racing fans. The Cheltenham Festival takes place every March, with some of the biggest races taking place throughout the 4-day event. A selection of the worlds best horses will take to the course at Cheltenham, giving you a great opportunity for horse racing betting.
The Grand National is horse racing's most famous race, with upwards of 50 horses taking part. The Grand National is famous for punters placing horse racing bets, often being the race with the most bets on the racing calendar. Royal Ascot takes place every June and is the next big racing opportunity for horse racing betting. The festival that is favoured by the royal family, Royal Ascot is the oldest festival that is still running today.
As long as it is done sensibly, betting on horse racing provides a major thrill and contributes to the overall wellbeing of the sport given the money generated by tracks and by online wagering firms goes back into the sport.
In this glorious internet age, the tools are all there to help you bet more professionally and give yourself a greater chance of success.