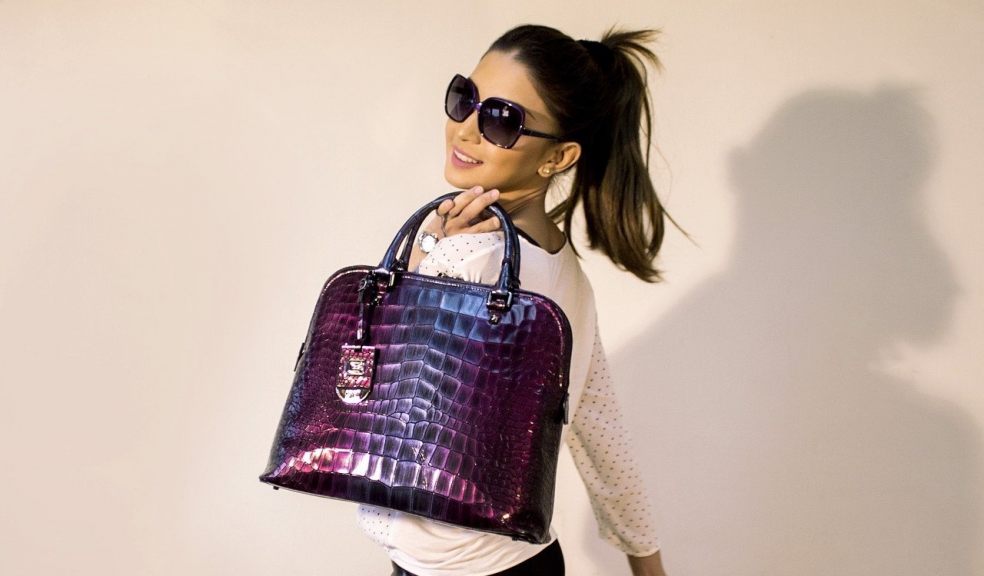 Tips for buying your first designer bag: Make sure you get the perfect bag
Have you reached a point in your life where you are enjoying career success, and you're feeling like you have truly "made it", or at least well on your way to getting there? If so, why not celebrate the moment and spoil yourself with a luxury purchase. And what better luxury purchase is there than a designer bag!
Designer bags add sophistication and fashion to your entire wardrobe, and because they are made so well and feature timeless designs, you know you'll be able to use it for many years to come. Starting your own collection of stunning and fashionable designer bags has to start with that first purchase, and we've got a bunch of tips that will help you find the perfect first designer bag.
What's Your Own Personal Style?
A good place to start is to think about your own personal style. You want to be sure you're picking a designer bag that works with your wardrobe, your personal tastes, and how you tend to style yourself. People often assume that a designer bag is going to only work well with modern pieces that are ultra-trendy, but that's not the case at all.
Maybe you like to dress more relaxed and understated; well, there are certainly designers that cater to this type of style. Even if you spend 90% of your time in denim and loose flowing blouses and tees, you'll still be able to find a designer bag that perfectly captures your look and even elevates it.
Yes, Size Does Matter
When it comes to purses this is an example of when size really does matter. Whether you're the type that just throws a lip balm and cash/credit cards in your bag, or you tend to carry around a whole lot of "stuff", you need a bag that accommodates your needs. For example, if you're known for having a very heavy bag that is full to the brim, then a small little dainty designer bag doesn't make much sense if you plan to use it daily.
Familiarise Yourself with the Different Styles
Then there is the actual style of the bag, which often goes hand-in-hand with the size. Some of the more common styles include totes, balloon bags, clutches, hammock bags, wallet bags, and more. When choosing the style you obviously want to be mindful of the size, but also how you like to wear/carry the bag, your height (long cross-body bags may not work well if you are on the shorter side), and how you access the contents (ease of access).
The style of the bag can also determine how formal, elegant, sophisticated, or casual the bag is.
Pick a Colour Palette that Works with Your Wardrobe
The next tip is to pick a designer bag that works with the colour palette of your existing wardrobe. This typically means that you should stick to neutrals, but remember, neutral doesn't mean just brown or black. There are tons of colours that can act as neutrals yet be a bit more exciting than a solid black or brown.
It should also be noted that anything animal-print can typically work as a neutral and work with anything. As long as the print isn't too loud and bold, chances are it will go with any outfit.
Adjustable and Removable Straps Make the Bag Versatile
If you're looking to get a lot of mileage out of the bag and be able to use it with a variety of outfits and on various occasions, then you want something that offers versatility. Removable and adjustable straps can do just that. These Loewe bags are able to illustrate the point perfectly.
The new Loewe collection features a wide range of styles, of course, but also includes features like adjustable straps so bags can be worn cross-body or over the shoulder, and many even have removable straps allowing you to carry it with a small handle instead. These bags can work just as well in an office environment or a night out on the town just by making a quick and easy adjustment.
Proper Storage of Your Designer Bag
Once you go to all the trouble to shop for and find the perfect designer bag, you want to be sure you keep it in great condition now and for the years to come. That means you also need to be mindful of storage.
Many designer bags come with their own fabric bag that you can store them in when not in use. Your bag should also be kept in a cool dark place where it's not exposed to sunlight. Be sure to store your bag upright, and not squished by other items.
A Great Start to Your Designer Bag Collection
So, while it's just the first bag you are buying right now, think of this as your start to a fabulous designer collection.