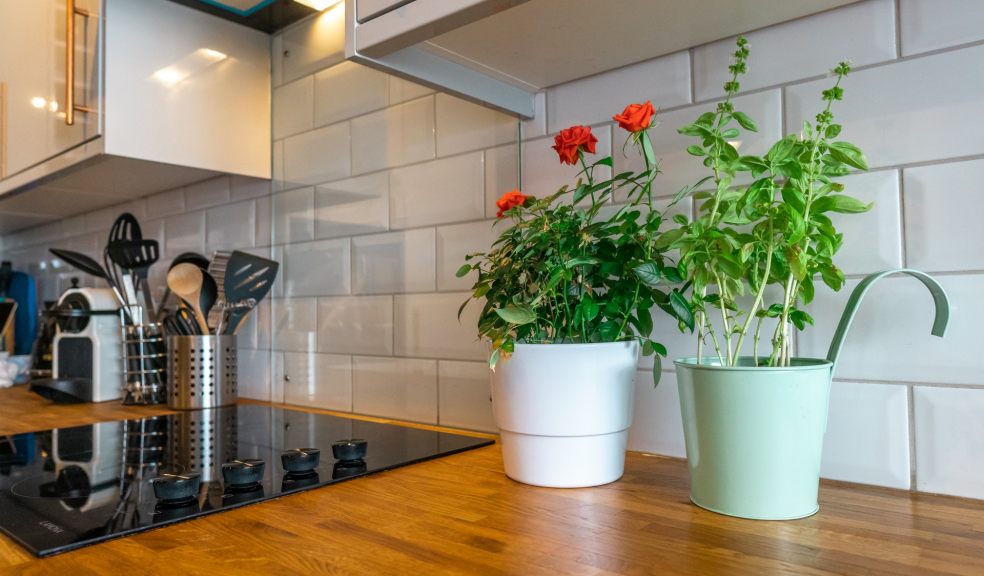 8 Vital things everyone needs for their kitchen
Whether you're renting your first flat or buying your first home, there are a few things that every kitchen needs. Don't be tempted by cutting costs when it comes to your kitchen – the best quality will last and give you years of use.
Your kitchen should be a calming, fun place to cook and eat, with all that you need to make a delicious meal at the end of a busy day. With that in mind here are some of the most important things that your kitchen needs.
Small Appliances
There are a number of different appliances that you can use in your kitchen, depending on your requirements. The obvious appliances like toasters, kettles and microwaves most people will already have stocked in their kitchens.
There are a few less common small appliances that any kitchen could benefit from. A slow cooker is a fantastic way to make delicious low effort meals. They're convenient if you've got a busy day –prepare some ingredients, throw them in the slow cooker, switch it on, and in a few hours you'll have a meal ready to go.
Large Appliances
Another fundamental thing that any kitchen needs are larger appliances. Some will come with your new home such as an oven while others you may have to buy for yourself such as a fridge, freezer and dishwasher.
You could go a little further in your kitchen if you want and get a wine cooler fridge or a mini-fridge for beer. If it's time to replace your fridge and freezer you could consider an upgrade with an ice dispenser or one with additional space.
Decorations
This doesn't have to get fancy! But a kitchen with no decoration is not a fun place to cook and eat meals. Putting some art or decorations up in your kitchen can go a long way to making it a fun, productive place to be.
If you want to go that extra mile, you could coordinate the colour of your walls with your utensils, pots and pans. A rug could also be a great addition to the kitchen, though darker colours are best where there is the danger of spills!
Kitchenware
Good kitchenware is one of the fundamentals of any kitchen. It's always best to invest in excellent quality kitchenware that will last for years to come. These things will get the most use when preparing meals in the kitchen like chopping boards.
If you're looking for high quality kitchenware, check out oliverskitchen.co.uk who stock a range of highly rated essentials. By purchasing the best, you will ultimately save yourself money and have the peace of mind knowing that your kitchenware will last for years to come.
Food Waste Disposal
While these are less common in the UK than in the USA, they are steadily gaining in popularity. These are a great solution if you have a lot of food waste – and far more eco-friendly than throwing excess food in the bin.
These units enable you to put waste food directly down the drain, where they are ground down to fine dust and washed down the drain. This is a great way to keep your drains healthy, as bits of food that escape from our plates down the drain whole can end up causing blocked pipes.
Non-Stick Pans
These are fantastic for saving yourself the time and effort of scrubbing a pan clean. The right non-stick pan will last for years and are great for easily cleaning. Non-stick pans are great for cooking healthier meals as they require little to no oil to cook on and are much harder to burn food with, making them ideal for beginner cooks!
Plants
Plants have been proven to raise our moods and relieve stress, so the kitchen is a perfect place to add some greenery. Plants are also useful for cleaning the air around your home and eliminating odours. This doesn't have to be anything high maintenance – even just one potted plant will be enough to feel the benefits.
You could try planting some herbs that you can use in meals, and that will fill your kitchen with a pleasant aroma. The kitchen is an ideal place to grow many types of plants as they are usually airy spaces with plenty of natural light.
Storage
Having an organised kitchen is essential to help you get the most out of it. Plenty of storage and keeping different items in their proper place is key to a good kitchen.
There's nothing worse than putting your shopping away and then having to fight through layers of jars and cans to get to the item you want. Creative storage can help to make that problem a thing of the past.
Experiment with different storage types and see what works for you. You can find storage that fits neatly into small or oddly shaped cupboards, which you can then pull out to get to items at the back – this is ideal for smaller kitchens.