How has technology saved Balenciaga and the fashion industry from crippling under the pressure of the pandemic
As with many industries this year, the fashion industry has suffered tremendously at the hands of the covid 19 pandemic. Fashion weeks and shows have been consolidated to days and hours spent online watching models taking the catwalk while social distancing or events being cancelled altogether - sheer heartbreak for the fashionistas who live and breathe in the fashion world.
A survey conducted by McKinsey highlights an already bleak picture many fashion executives had regarding the industry for the year 2020. Pandemic or not, it wasn't looking good. The graph below clearly indicates that in both areas, by segment and by geography, they felt the industry would become worse by a considerable amount in comparison to remaining the same or improving.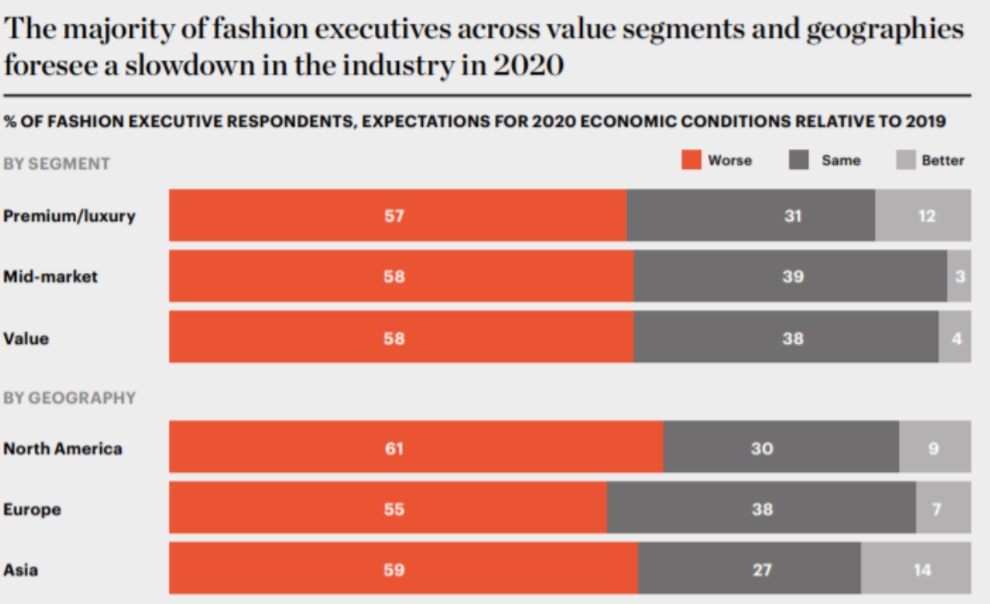 (Source: BOF-McKinsey State of Fashion 2020 Survey)
Technology has played one of the most prominent and pivotal roles this year. Not only connecting colleagues as it would do but also replacing family visits and holidays with video calling services. Without technology, the pandemic would have been impossible to survive, with many unable to work from home, which indicates its heavy importance not only now but moving forward.
Although many vaccines for the Covid-19 virus look promising, there was a time they didn't exist, and this is where the pivotal shift took place for many industries. The fashion industry, in particular, has been forced to launch new brands and lines online in virtual events and shows which proves this could be the way forward for the industry as a whole.  
Brand launches
Brands have had to think of new innovative ways to reach their audience, pushing them to think outside of the box and giving birth to new concepts. They have been pushed to find new ways of exciting their customers. 
As time came to a standstill in lockdown, companies naturally turned to online means as consumers seem to be engaging with much longer pieces of content now. With this in mind, it could be argued that interactive content such as video game collaborations could be the next best and most logical step forward.

(Source: Balenciaga)
Luxury fashion brand and company Balenciaga have done just this and will be launching their new clothing collection in a video game. The collection is expected to drop on December 6th in a video game called 'Afterworld: the Age of Tomorrow'. The game itself is set in 2031 and follows a hero avatar.
Balenciaga has been experimenting with online formats to launch their clothing. However, the collaboration between video games and fashion houses is not new and has been explored in the past by Louis Vuitton, who designed new in-game and real items themed products around the 'League of Legends' video game. 
Moving forward in this way and the gamification concerning Balenciaga's new collection demonstrates an example of exactly how innovative digital marketing methods need to be. It provides insight into how they can be used to not only sell clothes through video games but also create an immersive experience for their users, offering a unique way of viewing apparel for their audience. 
Virtual fitting rooms 
As the pandemic continues to press on and the inevitable number of lockdowns begins to increase, closing brick and mortar shops, we have seen an increase of new technology that we can use with our existing devices like smartphones and tablets. As Pablets, like the Samsung Fold, which according to Smartphone Checker, has a 7.3 inch touch screen become increasingly popular, they will help make online shopping easier and more accessible. 
The pandemic has transformed shopping for clothes totally. Even as shops slowly began to open in the summer, changing rooms were closed due to the fear of the virus spreading. This birthed a new app which allows users to see what clothing would look like on them before purchasing the item, saving money on deliveries and returns.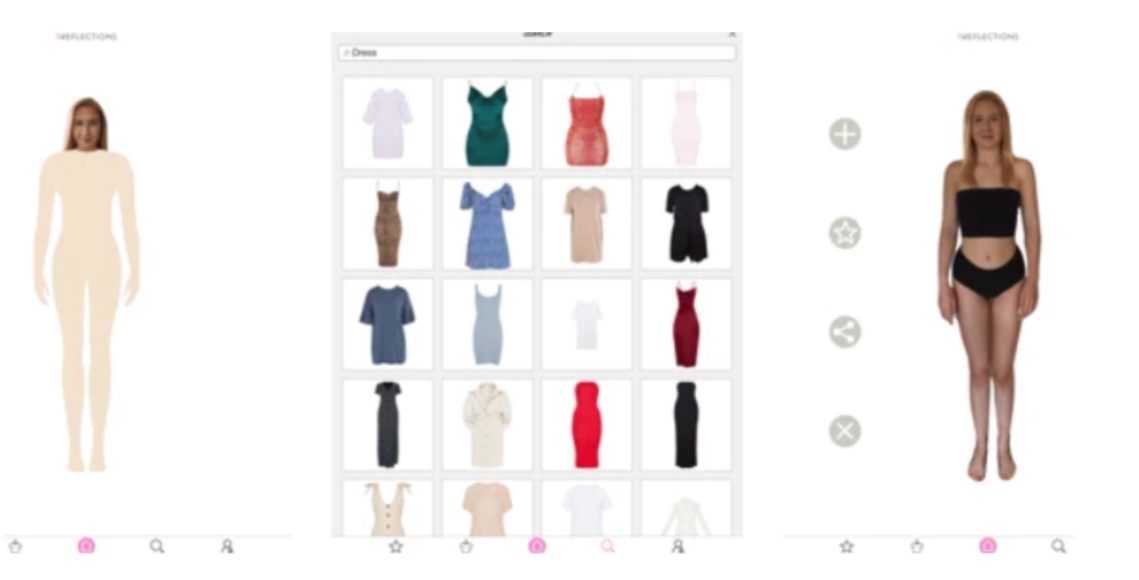 (Source: Apple App Store)
The app called R Reflections has been launched by Rebecca Mabbett and allows users to combine pictures of clothes from their favourite online stores with a picture of themselves. Users of the app can either upload full-body pictures or just their face into the smartphone application. 
The app then allows users to pick a skin tone which most resembles their own skin colour and set up a profile. Once created, the user can take pictures of clothing found online and place them on their virtual body or face. The clothing cleverly adapts to match the user's body shape and skin tone.
There are, of course, many other different ways that fashion houses can interact with technology to help save the fashion industry. The potential and future prospect are what makes the industry so intriguing and one to surely watch out for. 
It won't be long until the adaptive use of technology is also integrated into apparel. A concept we have already seen take steady heed with smart clothing. With all this in mind, although 2020 may have looked grey for the fashion industry as a whole, the pandemic may have just sparked a new fire, catapulting fashion into the future.