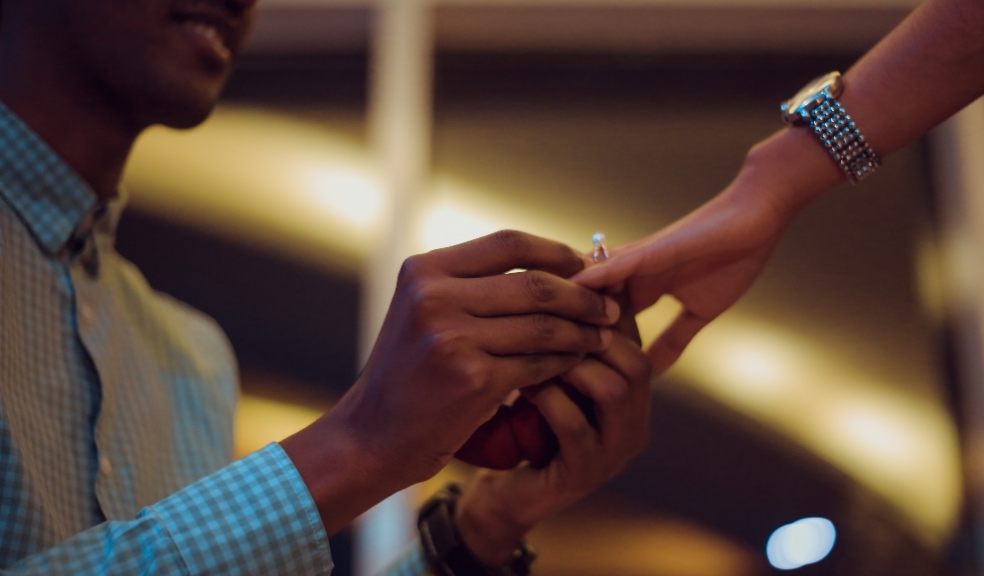 Creative ways to propose to your loved one this Valentine's Day
Valentine's Day is the perfect time of year to show your loved one just how much they mean to you. This year, if you're ready to take things to the next level and propose, then you might be looking for some creative ways to pop the question.
Here, Clare Moreton, personalised gifting expert at CEWE, shares five original and personalised ways to propose to your loved one this Valentine's Day.
Piece the message together with a jigsaw
If you're looking for a fun way to propose that will keep them guessing, then why not create a personalised jigsaw? Print a photo and text on the puzzle and they'll be able to piece it together to reveal your proposal and a picture of your favourite memory. This idea is perfect if you want to keep your proposal sweet and intimate within the comfort of your home, and will surely be a moment you remember forever.
Create a photo book of memories with a surprise ending
For the ultimate thoughtful way to propose, create a photobook that showcases all of your favourite moments together as a couple and end it with that very important question. With every page they turn, your Valentine will be able to reminisce on the moments you've shared together - whether it's the day you met, your first holiday as a couple, or the day you got the keys to your first house. On the final page, pop the question and watch their eyes light up…
Reveal the surprise with a magic mug
If one of your Valentine's favourite things is a cup of tea – proposing to them with a Magic Mug is the perfect idea! Choose a photo that perfectly captures your relationship as well as a proposal message that will be revealed as the mug warms up. Surprise them with a cup of coffee in bed for a thoughtful and sweet proposal and a keepsake that they can treasure forever.
Compile a box of keepsakes
There will be certain objects and mementos that mean a lot to you as a couple, so why not put all of these in a box and end on a note popping the question? You could include photos of your favourite memories together, memorabilia from a special event you went to or something symbolic from the first time you met – whatever means the most to the two of you.
Go traditional romantic and write them a handwritten note
There's something romantic about a handwritten letter, so if you can't find the words, why not refer to traditional methods with a handwritten note? Offer the ultimate gesture of romance by writing down exactly how you feel about them and finish the letter with a heartfelt proposal. You could even compile your letter in a photo card using an image of the two of you – offering a personal touch and a note they'll be able to keep forever.