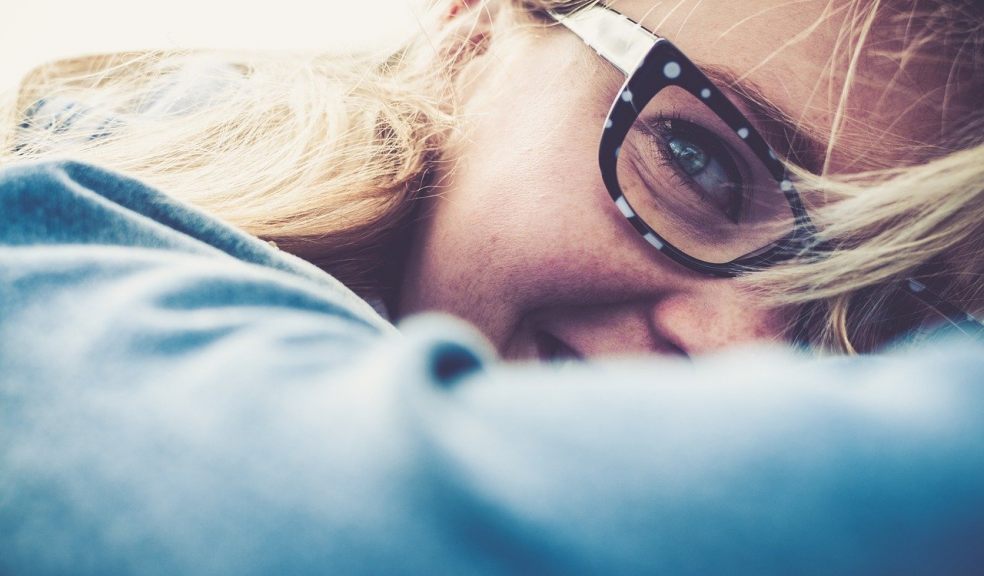 Selecting glasses to match your outfit: 3 cool tips
The chances are, you probably have far more clothes than pairs of glasses. With that said, coordinating the frames you do have with your outfits can be challenging at worst and an additional thing to worry about each morning at best. Glasses sit on your face every day and are often the first thing many people will notice when they see you. Matching them with your outfits needn't be daunting, but rather enjoyable, and creative with these cool tips. 
1. Survey your wardrobe 
This tip should come as no surprise but there's a deeper and more stylistic element to consider. First start by taking a glance at the inside of your closet, wardrobe or drawers. The first thing you should notice is a clear, preliminary idea of a colour pallet. That's not to say that the colours should all be of a similar tone. Perhaps you see many colours, patterns and textures. It's far easier to coordinate your glasses with the colours and or patterns you wear often and should set you on the right path for browsing through glasses online. 
Simply turn to the colour wheel to find the primary colours - red, yellow and blue - and tertiary colours that complement and contrast each other. In order to coordinate the vast majority of your outfits with your glasses, try to follow one of the following two strategies: 
Go for complementary coloured frames
If you can narrow your wardrobe down to a single colour, find the colour directly opposite it on the colour wheel. For instance, you'll find blue to be the complementary colour of orange. Consult the colour wheel for complementary colours that are stylistically founded to work together. It makes coordination easy and can be applied across other areas of design - from interiors to fashion. 

Image: Color Matters
Go for analogue colours 
You have the option to match your glasses with the exact colour of most of your clothes. For example, a predominantly black wardrobe will never look out of place when paired with black eyeglasses. You can also consult the colour wheel and choose colours on either side of your main colour. For instance, mustard and chartreuse are neighbouring colours of yellow. 
If you want to mix it up, keep a monotone wardrobe but be creative in your eyeglasses, that's fine too. If you regularly wear one colour tone like navy, and black, go for more colourful frames. If nothing else, this will add character to your outfit and make your face and eyes stand out more. The opposite might be true; if you wear lots of bright and contrasting colours, stick to a one-ton-fits-all frame colour like black, navy, brown and grey. 
2. Think about your accessories 
Other than your glasses, think about what other elements frame your face and tie your outfits together. In many cases, you won't need to match your glasses to your outfits at all. A seamless illusion of coordination can be achieved by simply matching your glasses to your accessories. These might include colourful or specifically themed headbands, gold jewelry, silver rings, or a particular shade of makeup. For instance, if you're carrying an iconic brand handbag, like the classic Prada bag, you might want to go for matching Prada glasses. 
In short, if you often wear more gold or silver jewelry, it's a good idea to look for glasses frames that have gold or silver in them. Keep your funky and colourful look consistent with colourful and funky glasses frames, too. This way, no matter what clothes you wear, your accessories will be coordinated with your glasses. 
3. Think about the occasion 
Last but not least, this tip is pretty crucial in picking the right glasses that will match your outfit. Sure, colours are one way to coordinate, but if you're a regular runner, chances are the glasses you have might not be appropriate to wear when attending a formal event, like a wedding. So, consider where you will be wearing your glasses; to the office? Are you a fashion blogger? A doctor? 
For the busy people who might need a single pair of glasses to take them from the office, to dinner, dancing and beyond, there are distinguished pairs of simple and elegant glasses on the market to choose from. On the other hand, those who work in dangerous environments or take part in extreme sports that require eye protection might need to focus on the practicality of the frames - like no-slip grip.
In short, by following these three tips, the challenges associated with coordinating your glasses to your outfits are made a lot less problematic.