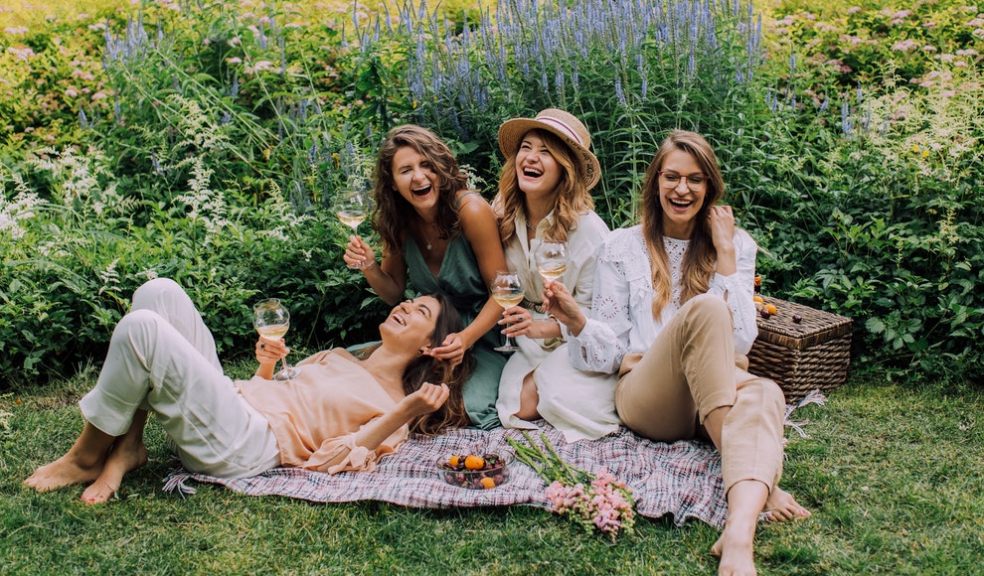 How to Organise the Perfect Picnic for Alfresco April 2021
With UK lockdown restrictions set to ease slightly in April, we're all looking forward to finally spending some time outside of the house. 'Alfresco April' as it's been dubbed, will be a time for enjoying food and drink outdoors with loved ones which means we're likely to be seeing a lot more picnics taking place.  
As we look forward to this, we've put together our top tips for ensuring your first picnic of the season goes off without a hitch...
Location, Location, Location
Choosing the right spot is crucial to having the best picnic experience. Obviously the options you have available will vary depending on where you live, however as a general rule you want to avoid places that are likely to become very crowded. The rules might be relaxing but it's still so important to maintain social distancing which is why you want to avoid overcrowded parks and green spaces.  Remember to consider the weather- if it's a breezy day you may want to find a more sheltered spot and if it's very sunny (we can only hope)  you'll want somewhere with a bit of shade. 
Bring a Blanket 
Wherever you choose to have your picnic, you'll want to sit in comfort. Setting a table cloth or picnic blanket on the ground will give you a clean, dry place to enjoy your food and drink. It also provides you with a canvas to lay out the food easily, away from any bugs or critters on the ground.
Wear Layers and check the forecast 
Alfresco April is, after all, April and not July. We all know how unpredictable April weather can be and so it's always best to be prepared. Plan your picnic according to the weather and so you don't get caught out in any pesky April showers. Hopefully we'll enjoy some sunny days, however the temperature can drop quickly in spring which is why it's a great idea to layer your clothing. Bring plenty of jackets and coats- it's always better to have them just in case!
Keep it fresh
Pack your picnic in a good quality cool bag to keep it fresh throughout the day. The last thing you want is food going off and drinks getting warm. This is particularly important if you've packed meat products and are hoping to sit and graze all afternoon. Packing all your food in one place also makes it a lot easier to transport  than carrying multiple individual bags. 
Don't forget your rubbish
Bringing a bag with you to collect rubbish will make the post-picnic clean up operation a whole lot smoother. Having a bag ready means you can put rubbish in it throughout the day and take the whole thing with you when you're ready to leave. This presents rubbish flying around the place meaning it won't be left to litter the surrounding area. 
Remember the entertainment
Although we'll be  limited to how many people we can meet,  there are numerous sports and games you can play with a small number of people. Depending on which location you're heading to, why not bring along a football or frisbee for when you're done eating? If you're planning a more relaxed picnic, then it's also a great idea to bring along a book or headphones to enjoy some much deserved quiet time in the sunshine.