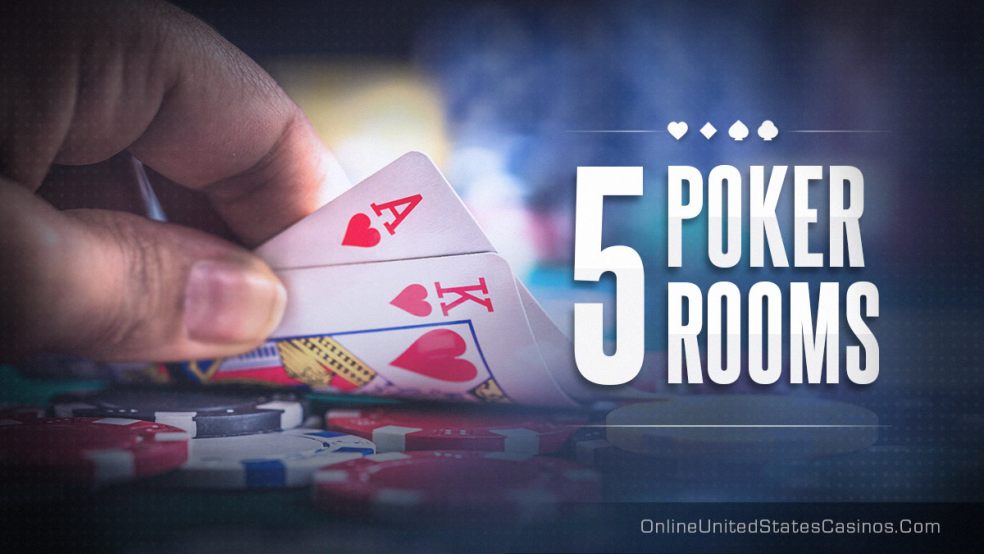 Poker is more of a game played online these days due to coronavirus restrictions on casinos, but there's still something pleasing in hosting a poker night with friends and family at home.
How, though, would you design a poker room to create the right atmosphere that feels as if you're back in a real live casino? Read on to consider these five poker room designs that you can apply to a room in your home.
The Table is Important
If you're going to create the right ambiance, you'll need a table that fits that part. While an ordinary table will do the job, spending some money on a professional-looking poker table, to begin with, will set the right tone. Go for ones with a central cloth section that comes with large cupholders and high-quality table legs. The table is where the action happens, so by choosing wisely, you'll be off on the right foot.
Check out these online websites where you can play poker for real money to get some practice in before hosting your poker night.
Choose Comfortable Seating
The next thing to consider is the seating. When researching different poker room styles, you may notice that people don't take a universal approach in this regard. Because of this, it's up to you, and your tastes as to what seating you think will go best with your room style. Remember, this isn't just a game about socializing; it's also about comfort. With that in mind, think about choosing to sit with a supportive back and maybe armrests.
Build a Bar
When you think of poker, especially if you're playing in a casino, you naturally think of the bar where you can buy a selection of drinks. Building a bar will be more involved and dedicated, but by installing a bar area, your guests can enjoy making their drinks once they've been removed from the game or just somewhere for them to watch the night unfold. Once the game's finished, you can all head to the bar to appreciate a drink, recap the night's events, and schedule another poker night.
Frame and Hang the Rules
There will be a few poker games that people know how to play, such as Texas Hold 'em. But there are now more than a few poker games to play, which means knowing the rules for them all will be a challenge. Before hosting your poker night, pick a few popular poker games, find the rules for them, and get them framed to hang up in your poker room. Not only will this add a nice touch to the overall atmosphere, but it'll be an essential reference point during the game if any player needs a refresh on the rules. It'll also prevent any disagreements as everyone will know the laws of the game. You may want to hang other wall art pieces such as posters that involve poker, but try not to go overboard as you don't want to create a cluttered environment.
Think About the Lighting
To create the perfect casino-style vibe, why not consider the type of lighting for your poker room. You probably don't want a room that has too much harsh light. Instead, think about installing light fittings over the poker table that gives a soft effect, but that isn't too dark that your guests can't see what they are doing. Lighting will help create the ideal atmosphere for your very own poker room as you and your friends enjoy your poker nights.
Take the Step
Now, probably more than ever, it is an ideal time to get creative. After all, you've done everything else during the coronavirus pandemic, so you may as well redecorate one of your rooms. And what better way than to transform a space at home into a poker room. If poker is a game you enjoy playing, whether online or at a casino, why not bring that same enjoyment into your home setting for your friends to find pleasure in as well.
Some of the design options above require more than others, but the overall effect at the end will undoubtedly be worth it.
About the Author
Rebecca Campbell is passionate about writing. As a casino writer for Online United States Casinos, she enjoys using her skills to provide insightful articles for people to read.