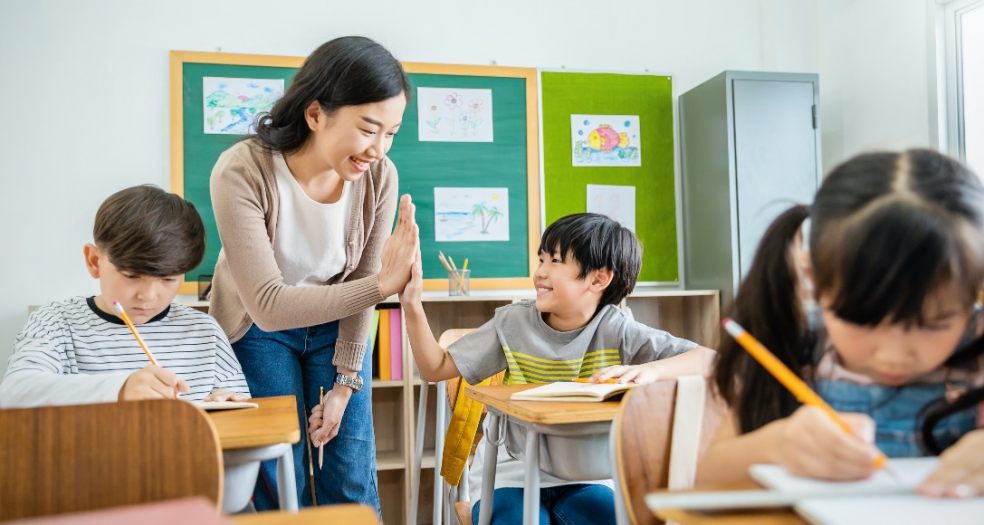 American International School in Bangna, Bangkok
Both expats and Thais relocating to Bangkok for work opportunities want to provide their children with the best education and surroundings they can. If you're soon to be relocating with your family to the city, there is a progressive American international school in the Bangna area of Bangkok that you should look into. 
The Bangna area of the city is both a convenient and pleasant place to raise a family. It's within a fifteen-minute drive of Suvarnabhumi Airport for those business people who have to travel often for work. It's also a well-developed community of modern residences and gated communities, retail stores, and shopping malls, including the Mega Bangna Shopping Mall. 
The Bangna area offers a more suburban lifestyle, but it is still within a half-hour drive of the city center. There is less air pollution, less traffic, and more freedom for kids to explore the area safely.
Benefits of an International Education
Enrolling your child in an American curriculum international school in Bangna, Bangkok, provides them with the opportunity to learn to speak fluent English. If your child speaks English presently, it allows them to be educated in a language that they feel most comfortable with. But if your child is new to the English language, learning to speak the language fluently can open a lot of doors later on in life. 
English is the language of business, science, travel, and medicine. It's also the most-used common language. This is important as an international school student will have the chance to interact with many other students from foreign countries all over the world during the course of a school day. 
They'll learn about different cultures and beliefs and become more tolerant in their views. This is a facet of an international school education that can't be duplicated by local schools. Local schools also are not suitable for foreign children as the teaching takes place in the Thai language, which has a steep learning curve. 
Ties to the Community
The American international school in Bangna, Bangkok, also maintains close ties to the Bangkok business and social community. Your child won't be shut away in the classroom. They'll have plenty of opportunities to explore the world around them and learn from the real-life experiences of social and business leaders of the community. 
They'll also have the chance to meet with other students at different schools in the area when they compete in sports activities and other social events. 
Increase Your Child's Opportunities
By enrolling your child in an international school education, you increase the chances of success for them later in life. International school transcripts are looked upon favorably by many prestigious universities around the world. They signify that your child has received a superior and balanced education that has prepared them well for any discipline the student may wish to study further. 
With the steadily increasing competition to get into a quality university, you owe it to your child to give them all the opportunities necessary to become successful in life.