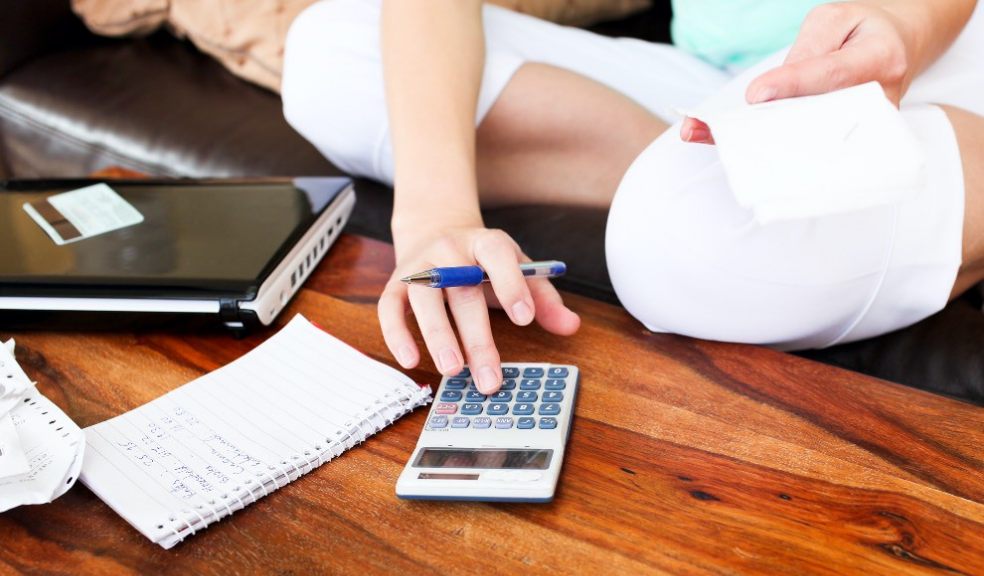 Five ways to avoid increased debt as lockdown ends
There's no doubting that the past year has thrown up deep and difficult financial problems for many people, but one small benefit may have been in the reduced pressure to spend.
Many people have suffered the huge challenges of job losses or reduced income. For them and people who were already struggling to manage their finances, there may have been some relief in not having to deal with floods of invitations to join expensive social events and outings.
As lockdown restrictions are lifted in the coming weeks and months, some of those pressures may return and that will be a worry for people who are already struggling to keep on top of debt or stretched finances.
Here we offer five ways to avoid increased debt as lockdown ends.
Fight your shame about debt and money
Debt and money troubles tend to thrive on secrecy and shame, growing bigger and less manageable due to the understandable desire people have to hide them.
Admitting your finances are tighter than your friends or family can feel embarrassing and belittling, but if you can overcome those feelings and be a bit more open with those around you about your situation you'll be doing yourself a huge favour.
You don't have to tell everyone all the detail of your debt or bank balance, but you can say money is tight and you haven't got spare cash to spend on meals and days out. Anyone who cares about you won't want to push you to join in with those activities and they'll also have forewarning that you might have to turn down future invitations too. 
Keep up lockdown socialising habits
Try not to feel that just because you can't join in with social activities that require a lot of financial outlay, it means you can't socialise at all.
During lockdown many of us have become used to going for a walk with friends and, more recently as rules have allowed, maybe having a picnic together. These kinds of socialising are low cost and healthy too and there's no reason not to keep them up.
It's far cheaper to pack up your own food rather than buying takeout or paying for a pub or restaurant meal so suggest to friends that's what you do. When rules allow, drinks and snacks in your garden or at home are also a lower cost social option. Rather than catering for everyone, suggest everyone brings a bottle and contributes something to a buffet table or brings a dish. Organise a night around a theme, such as Mexican or Italian, and this can be fun.
Face your money truths
It's natural to want to ignore or deny money troubles and debt and to fear really facing the problem. Many people who know their finances have gone off track cannot bear to look at their bank statements and bills and see the scale of the issue.
Facing the problem and really taking hold of it will put you back in control and, whilst it is likely to feel worrying at first, anxiety often eases once you have a solid plan in place to manage your debt. However big the debt is, there are things you can do to get back on track and there is help available to you.
Agencies like The Money Advice Service and Citizen's Advice offer free practical support to anyone with debt issues or financial troubles. These agencies will help you understand what information you need to gather to make a plan to reach repayment agreements with lenders.
Consolidating debt may help you to reduce your overall repayment requirements. It may be possible to freeze interest on some of your debt to prevent that from continuing to mount up. You may be able to move to an interest-free credit card or save a lot of money via remortgaging.
Get the support you need to face the problem and come up with a plan.
Negotiate to keep commuting costs down
Covid-19 has led many employers to realise that jobs that were once office-based can be done just as effectively from home.
Employees need not think that when the world re-opens they have to go back to commuting every day. If you have an existing job that you've been doing from home or are eyeing a new role that could potentially allow for home working, it's worth discussing with your employer ways to make that possible.
Even if a role requires some time in an office going forward, it may not need to be every day. Reducing commuting costs can have a massive impact on personal finances and employees have never been in a better position to negotiate for some or all their time to be spent working from home.
Don't be lured back into unnecessary spending
Many people have spent a long time willing the world to return to normal and for all our previous freedoms to return, but when it finally happens try to make conscious choices about what you return to.
If you've found new ways of keeping fit without paying for a gym membership, perhaps try not to sign up again.
If you've saved money by not buying takeout coffee and sandwiches for lunch, consider how you can keep that up.
It's also worth thinking about any new expenses you took on during lockdown that aren't so necessary anymore. With few luxuries in life during lockdown, many people may have added to their TV streaming subscription and invested in a more extensive package. Cancelling or reducing that could help your finances.
If you find yourself in debt or facing money trouble, it can be hard to let the luxuries go. You probably feel low already and the odd treat feels like it gets you through the day. There can be a sense of 'the debt is so massive, what difference does a few pounds here and there make?'
But there is some truth in the old adage that if you look after the pennies, the pounds will take care of themselves. Every little can help.