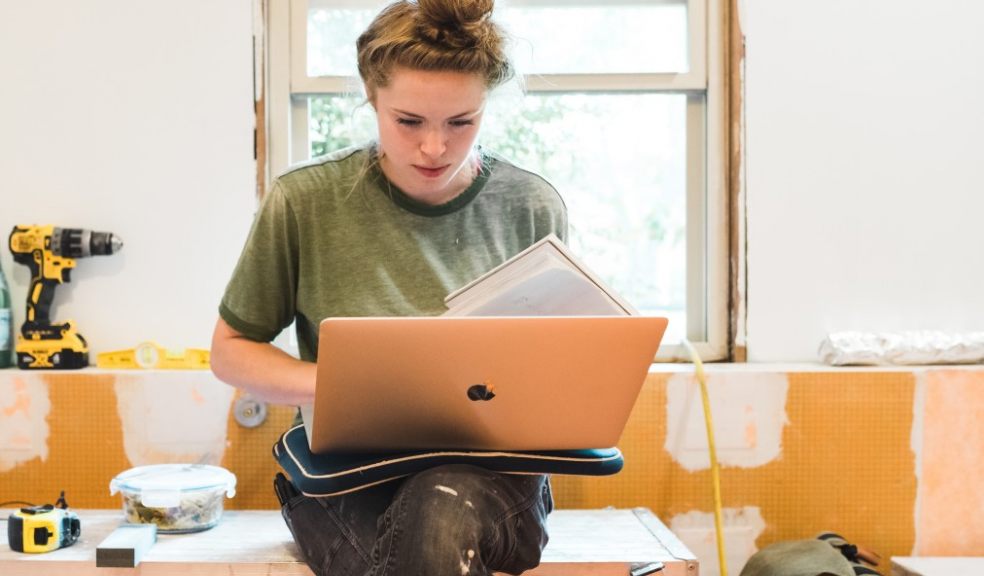 10 Reasons to Remodel Bathrooms
There is nothing like a home renovation project to add new life to an older home. In fact, many homeowners update out-of-style or cramped areas instead of moving. Bathroom remodels are some of the most popular projects because they provide a lot of value for the cost. Upgrading one or more baths can help reduce energy use, correct problems, and increase property values. Many owners remodel to create more eco-friendly, space-efficient bathrooms, while others want to design their own personal spas.
1. Repair Long-Standing Problems
Over time, even the best-quality plumbing begins to deteriorate, leading to a series of problems. Older fixtures and pipes may leak, malfunction, or not work efficiently. Since bathrooms are so humid, they can also become breeding grounds for undetected, unhealthy mold and mildew.
During the process of remodeling your bathroom, contractors can locate and correct these issues. Once renovations are complete, baths are more efficient, safer, and more hygienic.
2. Create a Peaceful Oasis
Bathrooms are often created with usefulness in mind, especially those in older homes. Many original builders were primarily concerned with creating a neat, functional space and spent little effort on amenities. Even newly built homes with upgrades like spa tubs still might not be an owner's idea of a peaceful retreat.
With that in mind, owners frequently redesign original baths and turn them into oases where they can relax away from the day's cares. The mini-spas may include features like towel warmers, heated floors, steam showers, and free-standing tubs.
3. Switch to a "Greener" Bathroom
For years, bathrooms were built without consideration for the environment or the conservation of natural resources. A remodel gives homeowners the chance to turn these types of dated baths into more eco-friendly environments.
According to Bob Vila, a home shower and toilet can account for one-half of residents' daily water use. Simply by switching to water-conserving toilets, showerheads, and faucets, homeowners can reduce their water bills. Choosing LED bulbs and natural materials like glass, cork, bamboo, and metal instead of synthetics also help to create a greener bathroom.
4. Adapt to a Family's Changing Needs
Bathrooms that are perfect for a couple or small family can quickly become a problem as families grow. Renovating one or more bathrooms provides a chance to add features that make baths more user-friendly for everyone. Some homeowners exchange single sinks for double-sink vanities. They may rearrange fixtures to make better use of the space or add a smaller tub to accommodate young children.
5. Add Storage to Bathrooms
Smaller bathrooms frequently lack storage space, but even poorly designed larger baths can have a shortage of storage areas. During renovations, homeowners may add various features that expand storage without taking up room. Recessed shower and tub compartments, vertically stacked hanging baskets, flush wall cabinets behind mirrors, and pull-down shelves mounted on sliding tracks are just some of the features contractors can install to create more efficient storage solutions.
6. Quickly Reduce Household Expenses
Old, inefficient bathrooms can cost homeowners money. Leaking pipes or faucets and poorly functioning toilets run up water bills. Years of moisture build-up can weaken walls, leading to expensive repairs.
Today's bathroom fixtures are designed for energy efficiency and quickly begin to help lower electric and water bills. Homeowners can also replace an older water heater and add an extra layer of protection on the walls to protect them and reduce the need for repairs.
7. Increase Property Values
Updating home bathrooms is one of the least-expensive ways to increase property values. Homeowners don't need to tear out and replace entire bathrooms to reap benefits, either.
HGTV experts say that even a minor bathroom renovation can increase property values significantly. For example, a $10,500 remodel that includes replacing the sink, vanity, tub, and its surround can result in a $10,700 return when a home is sold.
8. Make the Most of a Tiny Bathroom
Bathrooms in many older homes were tiny compared to today's spaces. Homeowners who are renovating much older houses are often shocked at the cramped spaces designed to serve an entire household. Fortunately, there are techniques for making the most of the small spaces without knocking out walls.
Plumbing and design suppliers offer floating vanities, corner sinks, and rounded vanities that take up minimal space and make bathrooms feel bigger. Some homeowners extend their counter over the toilet, put a towel bar on a door, or opt for a trough sink. Wall-mounted faucets are also space-efficient choices.
9. Get Ready to Age in Place
According to AARP, more than 10,000 U.S. citizens turn 65 each day, a fact that has spurred tremendous interest in senior-friendly renovations. Many citizens remodel bathrooms to accommodate their changing needs as they grow older.
These owners plan to age in place instead of moving to an assisted living facility. Contractors make their bathrooms senior-friendly by adding features like grab bars on the walls, step-in baths, and replacing shower curtains with more stable shower doors. Some clients opt for non-slip flooring. Contractors can also install higher toilets and sinks with levers that are easier for arthritic hands to use.
10. Modernize the Bathroom
Perhaps the most common reason homeowners upgrade bathrooms is to create a more modern look. A bath that was ideal when owners bought their home in the '70s appears hopelessly dated today. Even if baths have a timeless look that isn't out of style, many owners want to renovate so spaces better reflect their personal tastes.
Manufacturers are constantly introducing new features and styles, many of which were not even heard a few years ago. When owners upgrade their bathrooms, they get a chance to add cutting-edge features. For instance, contractors can install water-efficient fixtures, radiant heat floors, engineered stone countertops, and a heated bathtub. They work with suppliers who provide touchless technology, such as toilets that can be flushed without using a handle. Some people even add built-in sound systems.
Renovating a home bathroom gives it a fresh look, corrects long-standing problems, and is a chance to modernize. Renovations can also increase storage, conserve natural resources, lower energy costs, and accommodate changing needs. Remodeling is a great way to alter bathrooms so owners can make the most of a tiny space, and increase home values. Seniors may also remodel their bathrooms so they can age in place.