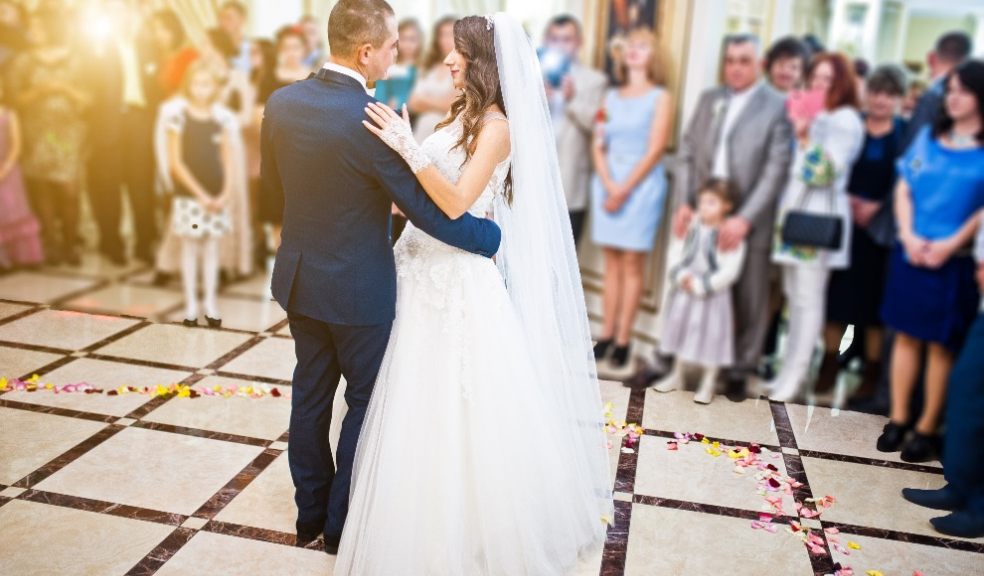 6 Fashion tips for wedding guests
Being invited to a wedding is always exciting for a lot of people. You'll be able to get a new dress, pin up your hair, wear your most elegant pair of heels, and look your absolute best the entire day. However, some weddings can be vague when it comes to the dress code, which may leave you hanging and clueless about what to wear for the wedding
When you receive a wedding invitation, the details about the event are given in the form of answers to wh-questions: who are getting married, when is the wedding date, and where is the location? But one wh-question that might be left for you to figure out is what to wear, and most often, it's up to you to read between the lines and put together your own wedding day outfit. 
For guests, picking the ideal wedding attire can be tricky as the outfit needs to be respectful toward the couple being wed and, at the same time, it must match the wedding's theme or atmosphere. If you're starting to get stressed about the whole thing, here are six fashion tips that can greatly help you in deciding on your attire for every wedding you'll attend:
Take Note Of The Wedding Venue
As mentioned earlier, if the invitation doesn't mention anything about what to wear, you'll have to read between the lines. With that said, you can take the wedding venue into account. Sometimes, the location of a particular event can tell you a lot about the appropriate dress code for it. 
For instance, if the couple is having a beach wedding, it may be best to wear something casual like a colourful sundress. Meanwhile, if the wedding is to be held at an expensive, five-star hotel, then it's time to rock your best cocktail dress, glittery high heels, and one of your designer handbags to match your shoes. If the couple is having a backyard wedding, you can go for a skirt and a blouse paired with wedges or stunning sandals.
If you still can't figure out what to wear despite knowing the wedding venue, don't hesitate to reach out to the couple. It's better to be safe with your choices than being sorry in the end.
Find Out The Wedding Theme Or Design
Before finalising your look, don't forget to check the wedding's colour palette. More often than not, it's already apparent in the wedding invitation. Also, the colours in the wedding theme or the arrangements that the wedding floral designers have come up with are likely to be the same ones for the bridesmaids' dresses. If you find out that their bridesmaids will be wearing pink, don't wear that colour for the wedding. The last thing you'll want is to be mistaken for one of the bridesmaids when you clearly aren't.
Don't Play Safe By Wearing White
Perhaps since you're trying to play safe, you decide to wear something white. However, wearing white as a wedding guest will only make things worse for you given that most brides prefer that colour for themselves, so don't even think about it. The safest colours to wear for a wedding ceremony are earthy and pastel hues, or you could go for any of the primary colours, but make sure the bridesmaids aren't doing the same thing.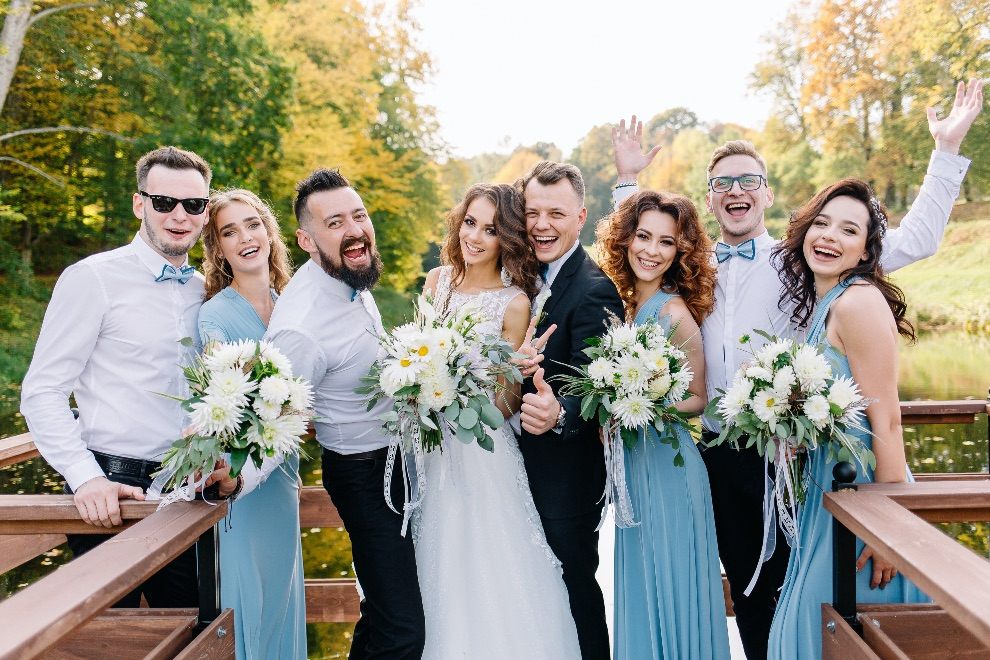 Accessorise
Don't be afraid to wear accessories at a wedding. Remember that you need to look good, so you might as well invest in something that'll heighten the elegance of your outfit. For instance, you can wear a bold statement necklace to match your solid-coloured dress. On the other hand, if you're attending a summer outdoor wedding, accessorise your floral chiffon dress with round earrings and a few bangles.
Never Wear Something Too Revealing
Keep in mind that weddings are formal and sacred events, regardless of where they're held or what the wedding theme is. They're never the right time for you to sport something too short, too flashy, too tight, or too revealing. All eyes and attention should be on the bride, the groom, and the ceremony itself. Wearing something formal and decent will be your way of showing respect for the couple and their special day.
Leave Those Jeans At Home
This is for men who're used to wearing jeans every day, and even for ladies who prefer casual attire. As much as possible, don't wear jeans to a wedding, even if they're designer ones or worth more than a tuxedo. 
Even if you're trying to save money as a wedding guest, choosing to wear jeans is still not the answer. Instead, wear a dark suit since it's the traditional wedding attire for men. If you can't afford a new one, there's nothing wrong with wearing the one you wore to another wedding the previous year. However, if the couple's having a beach wedding, it may be best for you to wear a suit in a light shade of khaki, or you can go for dress pants and pair them with a polo shirt.
Wrapping Up
It's not always easy to think of what to wear when you're invited to a wedding. However, with these essential fashion tips in mind, you can be the best-dressed guest a couple can ever have at their wedding without spending too much time or effort.