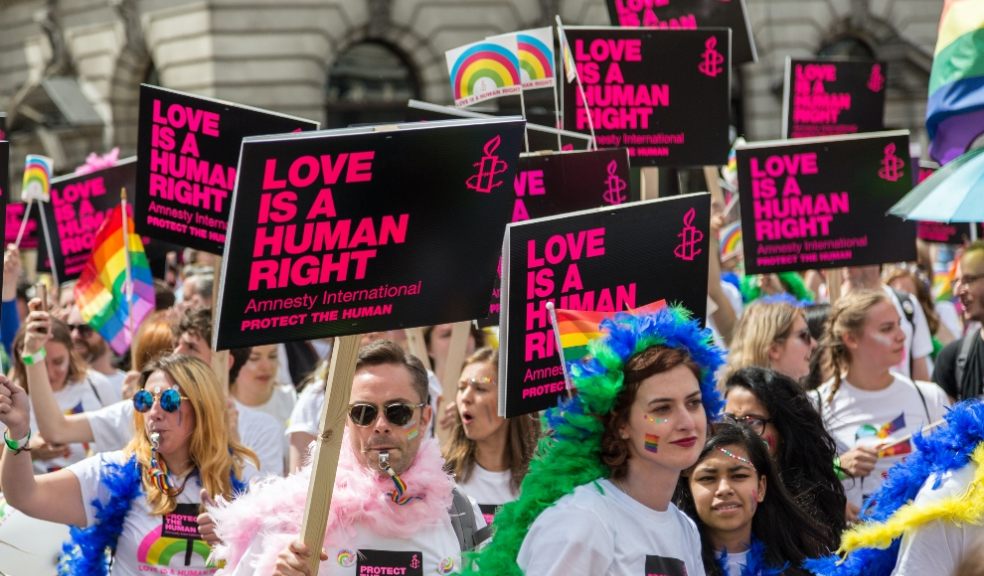 Study reveals the top 10 LGBTQ+ friendly cities for workers
Travelling and working abroad might finally be possible again following the road out of lockdown. And while the world has long been viewed as progressive and inclusive for LGBTQ+ rights, some countries and cities are far more welcoming than others.
Small Business Prices have researched cities around the world and assessed them based on their legalities around civil partnership, same-sex marriage, public acceptance and nightlife to work out the most LGBTQ+ friendly cities for workers. And since remote workers also need money to sustain a good working social life abroad, we also looked at the average monthly wage and the cost of living.
The top 10 LGBTQ+ friendly cities for workers
Luxembourg takes the top spot as the worlds most friendly working holiday spot for LGBTQ couples thanks to its strong support of same-sex marriage with 85% of residents said to support it. The independent state has one of the highest costs of living in the study (£2,265) but also boasts a high average monthly salary of £3,387 to cover costs. 
Second on the list is Spain's capital Madrid. 86% of Spanish residents are supportive of same-sex marriage meaning 40.2 million in the country are pro LGBTQ+ rights. 
The cities that offer the most disposable income
Living and working in another country requires a high average monthly salary in order to support yourself fully– and advance in your career. While generally high monthly salaries are balanced out by high costs of living, some cities have the potential to offer more disposable income than others. 
By looking into the cities where the average monthly salary outweighs the cost of living, we showcase the cities where you'll have the most disposable income should you choose to move there. 
Country Capital Monthly Cost of Living (€) Average Monthly Salary (€) Disposable income (€)
1. United States Washington D.C. €2,808.52 €4,245.88 €1,437.36
2. Luxembourg Luxembourg €2,627.16 €3,928.66 €1,301.51
3. Australia Canberra €2,155.44 €3,215.61 €1,060.17
4. New Zealand Wellington €2,152.29 €3,051.40 €899.12
5. Canada Ottawa €1,959.21 €2,611.60 €652.40
6. Norway Oslo €2,713.76 €3,262.56 €548.80
7. Germany Berlin €1,906.81 €2,386.07 €479.27
8. Finland Helsinki €2,148.17 €2,594.21 €446.04
9. Sweden Stockholm €2,302.22 €2,733.98 €431.76
10. United Kingdom London €2,984.94 €3,389.97 €405.04
Tokyo leads the way for LGBTQ nightlife
As we begin to head into a post-covid world again, the nightlife is set to boom. But whilst city nightlife is generally of a high quality, some cities have more LGBTQ+ pubs and bars than others. 
Japan's capital Tokyo tops the nightlife list with over 60 LGBTQ+ friendly bars and pubs. Despite the city's large population, this still comes out at 0.44 bars and pubs per capita. This being said, the city is excluded from the overall top 10 due to its relatively low public support level of just 65%.
London unsurprisingly makes the top three with boroughs like Soho leading the way when it comes to nightlife. Research shows that London has close to 50 gay bars and clubs in the capital. This also corresponds with 85% of UK's residents being supportive of gay rights– thats equivalent to 57.7 million Brits being LGBTQ+ rights!
Capital LGBTQ + Bars
Tokyo 61
Berlin 51
London 49
Madrid 47
Mexico City 47
Paris 42
Amsterdam 26
Prague 24
Vienna 20
Buenos Aires 19