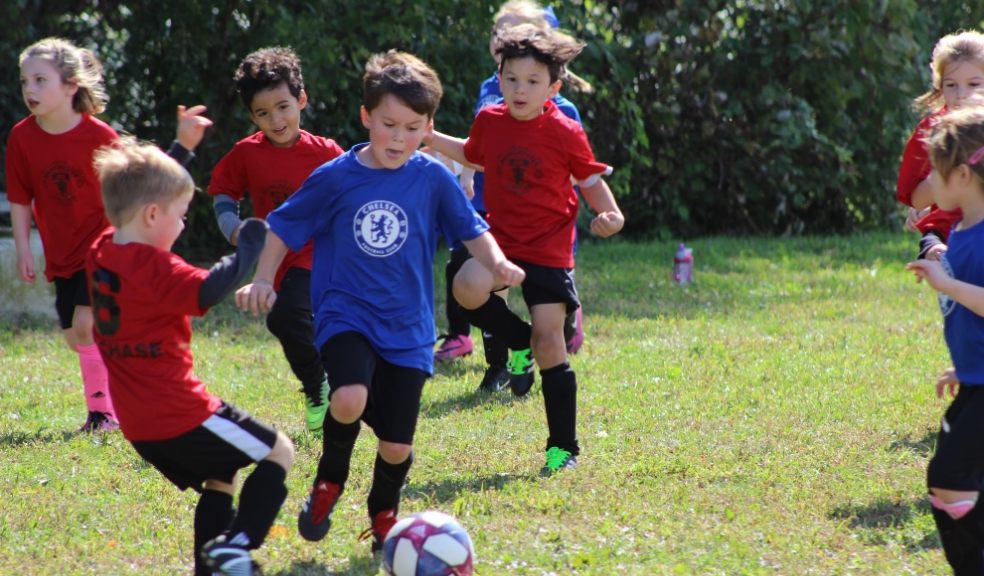 Bored kids in the summer? Not with these sports
With the summer holidays fast approaching, most parents' battle is keeping their kids entertained and away from the TV, Xbox, or Playstation. If you're struggling to think of activities to keep your kids active this summer, do not fear. We have some of the best activities they can enjoy with or without you, keeping them engaged, fit, and entertained for hours.
Top 9 Sports this Summer
Sports provide crucial brain exercise for your children as well as keeping them fit, healthy, and active. Here are our nine very best activities for you and your kids to enjoy this summer.
1. Football
Football is an excellent way for your children to stay active and practice the skills of participating in a team-based sport. If there aren't enough people for a complete game, practice drills can be just as fun. Games such as penalty shootouts, heads and volleys, and kick-ups can all be great for hours of fun. 
2. Basketball
When on the basketball court there are lots of fun games to be played. There can be as little or as many people as you like to enjoy the fun. Play a full-court game, play horse, or play a 1-1 game. The basketball court is home to countless activities keeping your children from being bored this summer.
3. Tennis
Tennis can be played in a competitive or more relaxed way. If you find that your children are not the best players, setting rally goals is a great way to keep the enthusiasm alive. Play singles or get more people involved and enjoy a game of doubles.
4. Cycling
Bike rides can be fun for the entire family. Either around the streets of your neighbourhood or venturing to trails in scenic national parks; there are many choices when it comes to cycling.
5. Skateboarding
While cycling is fun for all children, skateboarding is another excellent way to get around town while also learning ways to persist and never give up. Learning tricks will give your children a sense of achievement no matter how small the progression. For children not so interested in team sports, skateboarding is perfect for socialising but progressing at their own pace.
6. Running
Running is a great way to keep fit and is something that you and the entire family can enjoy. With distance running events such as 3km, 5km, and 10km available to participate in throughout summer, you can set goals and targets to push towards, and your children may even get a winner's medal at the end of it.
7. Swimming
Many children cannot swim 25 metres, but this crucial life skill will give parents peace of mind knowing that their children can have safe fun in the water. This safe fun can even stretch to the beach! Swimming skills should be taught as early as possible, so why not make it a family activity this summer.
8. Cricket
Cricket can be enjoyed by children of all ages and provides a great way to engage in team sports and learn a new hobby. Younger children can play with protective equipment such as softer balls, getting them used to the practice of a cricket game.
9. Rugby
Rugby is another team sport that your kids can enjoy this summer, but playing it doesn't automatically mean that they will come home battered and bruised. Tag rugby is a great way to get to grips with the game without being tackled. Ribbons can be used instead of being tackled, keeping things safe and fun.
Final thoughts
These are just a few of the many activities you and your children can enjoy this summer and there are a lot more out there! Golf, for example, is another great way of getting your kids outside. Click here for junior golf clubs that will make the ultimate addition to your kid's exciting sporting summer.