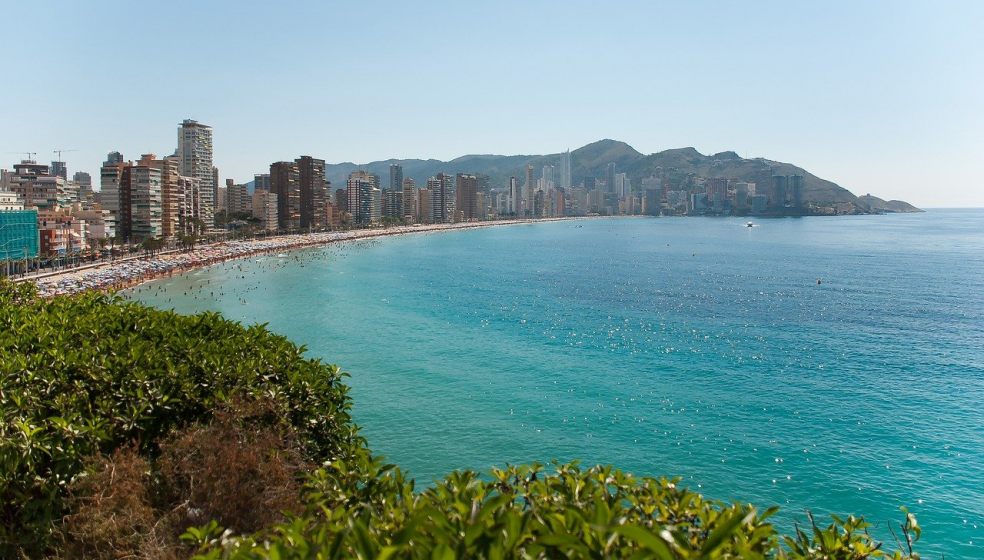 Spain sees surge in Brits becoming official residents post-Brexit
Spain has seen a dramatic rise in the number of Britons applying for official resident status following the recent changes made to the visa rules as a result of Brexit. Figures have revealed there are now thousands more Brits applying to live within the Spanish borders than in previous years, with some taking a last-minute leap just days before the Brexit deadline passed. Sadly, though, the last-second dash wasn't as successful for some as it was for others with many Brits now forced to reconsider their expat plans. ExpatRoute has taken a closer look at the situation to find out what Brexit has meant for expats, and what the future holds for expats living between Spain and the UK.
A new dawn for Brits in Spain
Months after Britain left the EU, it is clear the impact of Brexit is continuing to send shockwaves around Europe. Many expats are being forced to re-evaluate their plans as changes to the law remove their right to freedom of movement around most of Europe. For some, this has meant returning home to prevent being labelled as an illegal immigrant and risking deportation. However, many others have chosen to become official Spanish residents to ensure their dream of living in Spain can continue.
According to the figures, the number of foreigners living in Spain on 31 December 2020 was more than 5.8 million, 137,000 more than in the previous year. This has been significantly bolstered by a 6% rise in the number of UK nationals applying for Spanish residency ahead of the final Brexit deadline, a rise that has resulted in a total of 381,000 Brits now residing in Spain. According to the Spanish government, more than 20,000 UK nationals were granted resident status ahead of the 31 December deadline, making the UK the third largest foreign group in Spain behind the Romanians and Moroccans.
So, what's changed?
On 1st January 2021, the new EU-UK trade agreement came into force that saw Britain officially lose its place in the EU and become a 'third country'. There have been many changes that have impacted expats as a result but not all of them are as clear as others. Sites, such as ExpatRoute, have been key in providing up-to-date information for many Britons who are struggling to establish the best way forward, but there are key changes that should be noted by those wishing to remain within Spanish borders. Some of the main changes to affect expats in Spain include:
British rights in Spain
Those planning on moving post-Brexit will no longer have an automatic right to live, work, study or retire in Spain and will be required to make an application for residency, or gain the appropriate visa.
Buying and selling in Spain
Expat traders from Britain will now be required to make customs declarations when crossing borders, which will increase the amount of paperwork required. In addition, traders will need to ensure they have the correct licences required by Spain, or any other EU country they are visiting, to avoid being turned away.
Driving in Spain
Under post-Brexit rules, Britons are now required to have a green card in order to drive throughout the EU. This acts as proof of adequate insurance to cover driving within the relevant country.
Shorter visits to Spain
Expats wishing to travel between the UK and the EU will be required to spend no more than 90 days in the Schengen zone within every six-month period. This can be split across multiple trips or used in a single visit. Passports must also have a minimum of six months validity remaining if travel is to be allowed.
Living in Spain
Those wishing to mostly or fully relocate to Spain will now be expected to gain the appropriate visa to cover their trip. In cases where the relocation is permanent, however, a visa is unlikely to suffice and resident status will be required.
The impact on expats
For tourists who have second homes abroad, the changes to the rules have meant it is now impossible to simply come and go as you please. In fact, those living between the UK and Spain can now only travel to their holiday home for up to three months within every six months, or a maximum of 90 days in every 180 days.
However, those wishing to live in Spain permanently have had an even greater challenge to face, with rules stating that expats without an appropriate visa will now be required to apply to become a resident. This process can be costly and time-consuming, requiring expats to provide proof of income or proof of a work contract with a Spanish company that offers an income of at least £2,000 per month. In addition, expats living in Spain with their family will need to show they are earning £500 per month for each member of the family.
Furthermore, those applying to become residents will have to provide evidence of a clean criminal record and proof of adequate medical insurance. For those wishing to start a new business in Spain, the process could be even more complex. Potential business owners will need to offer proof of the necessary qualifications, as well as a business plan that is deemed thorough enough by local authorities.
The unfortunate repercussions
While the legislation has been discussed by the UK government for a number of months, many expats and potential expats have been unsure of what the final legislation could mean for them. For some, this has resulted in a last-minute dash to the airport at the start of the year as those hoping to live in Spain permanently aimed to cross the border before the rules on applying for resident status became more stringent. However, there have also been many expats already living in Spain who have struggled to keep on top of what is now expected of them.
For those who have been unable to heed the warnings, changes prompted by Brexit have resulted in significant upheaval and, in some cases, deportation. Just months after Britain left the EU, a number of expats have already been deported from Spain after they fell under the 'illegal immigrant' status, having failed to secure residency in time.
Many others are still awaiting information on their status after delays caused by Covid-19 caused local authorities to get behind with their paperwork, leaving many in limbo. This has been particularly problematic in the case of pensioners living in Spain, many of whom have been unable to chase up the government online.
What does the future hold?
The last-minute surge in applications resulted in many Brits clearing Spanish residency status before the Brexit rules took hold. However, those who failed to meet the deadline will now have to weigh up the pros and cons of making their status official. According to the UK government, expats should take the time to consider how the rules will impact their personal circumstances, and consider whether there are any actions they need to take to make their dream of living in Spain a reality. A spokesperson said: "We recommend UK nationals check the Living in Spain Guide on www.gov.uk for any action they may need to take and for up-to-date official information."