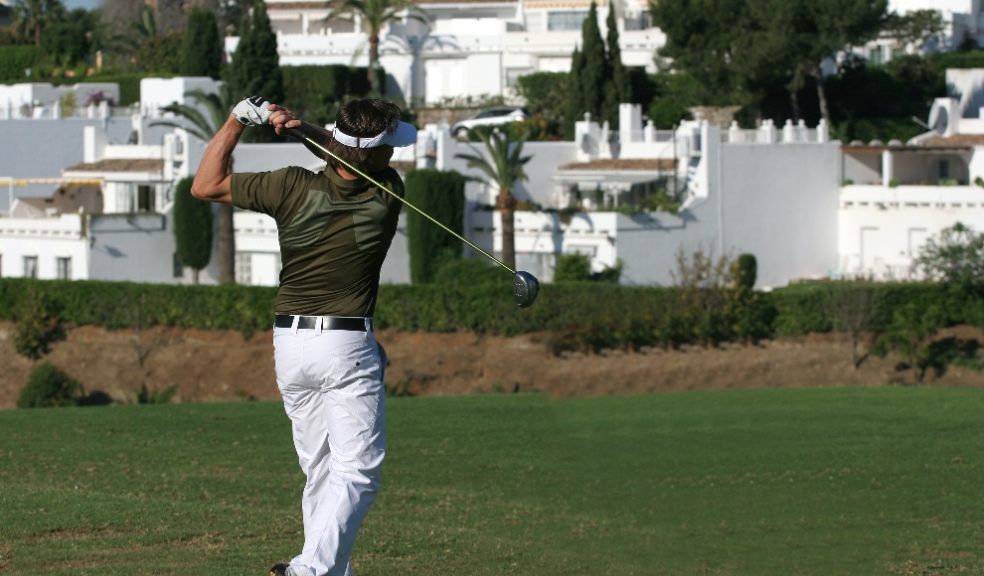 4 Benefits of investing in a golf property
Real estate remains one of the most promising investments over other assets. This is because it's improvable, has high returns, allows for predictable cash flow, appreciates in value, and ultimately helps investors build wealth and equity. However, real estate investment trends keep changing. A trend that's growing in popularity is investing in golf properties. The uniqueness of this property comes from the fact that it's a place one would least expect to find residential real estate.
Golf properties are built around golf courses to attract golf lovers and enthusiasts, as well as people who love to invest or live in premier locations. If you're looking to invest in real estate, here are four reasons why you should think of investing in a golf property:
A prestigious address and lifestyle
Golf properties have a high level of prestige due to their locations, amenities, and the services they offer. They also have spectacular landscapes and carefully planned living areas that are both attractive and functional. These properties have clean and fresh air with minimal traffic, thus creating an excellent environment for a high society kind of lifestyle. The atmosphere is also suitable for relaxation, peaceful walks, or meditative jogs any time of the day. 
They're excellent places to socialise and network with the elite groups of people while dining and wining. These qualities will have a significant impact on the value of your property, including its rental value. Of course, the guidance of a reputable property realtor such as those from cyprus-sothebysrealty.com, is crucial. If you're looking to invest in golf properties in Cyprus, they're in the best position to guide you. A reliable realtor within the location you want to invest in can help you find the most suitable golf property for your needs. 
You could be buying the property to rent it out for long-term stays or as a holiday rental. With good guidance, you can expect to get good profits and a return on investment. 
Worry-free property management
While looking for a property, you've most likely been shown a house that's poorly maintained. With a golf property investment, you're assured that your property will stay in pristine condition at all times. The property you'll see during the viewing is what you'll get, and the same standards will be maintained, if not improved. You can say goodbye to wading in the grass to get to the front door because the property has been vacant for a while. 
The management taking care of your property ensures that it's always in superb condition. This makes it easier for you to find tenants or sell your property should you decide to in the future. Golf properties offer investors comprehensive property management services. Whether you choose to live on the property or rent it out, you don't have to worry about what goes on in the property. 
The property managers take care of all the details, such as who moves in or out, tenant issues, maintenance and repairs, and other issues concerning the property. This allows you to relax and avoid the weight that often comes with communicating with your tenants. 
High security and peace of mind
Besides the availability of property management to take care of your property, golf properties are also highly secured locations. There are gates, trained guards, strict adherence to home security laws, and controlled access. These measures ensure that no unwanted persons access the property to disturb you or your tenants' peaceful enjoyment of their environment.
In addition, gated communities promote controlled vehicle speeds. With this, pedestrian and children safety is guaranteed. You also don't have to worry about property damage due to vehicular. Hence, residents get to enjoy an improved sense of community, privacy, and a life with no distractions. 
Inviting climate, location and views
Golf properties are primarily found in locations with warm and inviting climates. The properties also come with picturesque views and landscapes featuring lakes, hills, or rivers. Vacationers or residents can enjoy peaceful and quiet holidays close to nature. These are qualities that an investment property should offer.
Golf courses are surrounded by fields of lush green grass, plants, flowers, trees, and shrubs that enhance the beauty of the property. The ways golf properties are uniquely designed and taken care of only add to their value. This makes it a good investment since it allows you to receive rental income all year round. 
A good investment overall
Ultimately, as an investment, buying a golf property can be considered a smart investment strategy. The prestige that comes with these properties gives them an upper hand in the property market. All the qualities of a golf property, such as its proximity to a golf course, beautiful unpolluted environment, and excellent views, significantly enhance its value. The mastery in planning, design, and development of such properties makes them ideal for long or short-term investments.