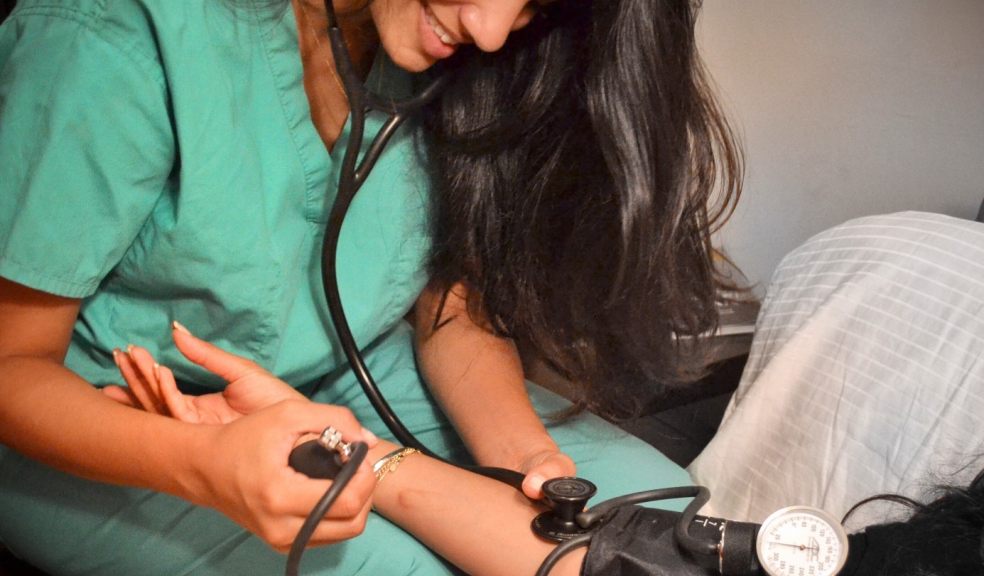 The LifeSavers Foundation
In 2002, a group of Richardson, Texas, women formed The Lifesaver Foundation (LSF) to help women and teens who were dealing with unplanned pregnancies but had few resources. For two years, the organization held luncheons and collected goods to help underserved pregnant women. In 2004, organizers opened a resale store that enabled them to serve even more community members. 
The store has been providing goods for more than 15 years. From 2009 to 2016, LSF added mobile health services to its programs. The mobile health care programs were re-launched in 2020 and LSF now provides free routine health care for pregnant women and community children. 
The LSF Mission Statement 
Both LSF members and volunteers are guided in their efforts by the organization's formal mission statement:
"The LifeSavers Foundation ("LSF") rescues people in crisis through its free mobile medical mission projects for women and children and the community-at-large with goods from its resale store."
The Resale Store 
LSF owns and operates an Upscale Resale Store in Richardson, Texas. The store plays a critical part in helping the organization fulfill its mission statement.  
A voucher program associated with the shop benefits pregnant women and single mothers who attend designated classes at LSF partner crises pregnancy centers. Women earn vouchers for every counseling session or life skills class they attend. New moms can use vouchers to get free diapers, infant car seats, and portable cribs. Vouchers also entitle them to clothing discounts. The voucher program has helped more than 13,700 clients. 
The store also provides clothing for community members who are suffering due to a crises. It is an invaluable source of assistance for fire and flood victims and refugee families. Residents who need help can locate the shop and learn about its program via a network of affiliate organizations. 
Upscale Resale Store merchandise is also available to the general public at a reasonable price. Shoppers can find new and gently used furniture, household goods, clothing, and other types of merchandise. Community members can donate to the shop during business hours. The shop accepts items in good condition, and clothing must be clean and ready to wear. All donations are tax deductible. 
The Mobile Health Care Program
Years of research show that pregnant women and children need preventative health care to enjoy the best quality of life and prevent many serious health conditions. However, in areas like Dallas County, Texas, where Richardson is located, a high percentage of residents cannot easily reach doctors. Even if they do, many are uninsured and cannot afford health services.  
LSF programs include a mobile sonogram unit that travels to underserved communities and provides prenatal services to pregnant residents. The program has provided sonograms and pregnancy tests to over 6,050 clients.
Ensuring pregnant women get the care they need provides enormous short and long-term benefits and prevents countless health problems. A lack of prenatal care has a major impact on parents' and children's wellness. According to health site Public Health, "...newborns are 40% more likely to die within 28 days of delivery if their mothers have not received prenatal care." 
LSF has also provided more than 30,600 meals to hungry families, distributed over $800,000 in merchandise to needy single parents and families, and developed a mobile health unit called The Doctor Spot. The mobile pediatric health program ensures that area children have access to medical services. To date, it has served 6,425 children.   
The goal of the mobile pediatric clinic is to provide regular health care to keep the community in good health. The Doctor Spot travels throughout the Dallas area. It visits strategic sites like elementary schools and apartment complexes—a nurse practitioner and a medical assistant staff the clinic. 
The Doctor Spot serves thousands of children who would not otherwise have access to medical care. There are approximately 675,000 children in Dallas County, and about 25% live below the poverty level. Many children with access to doctors cannot get care, even if they are on Medicaid.
The Doctors Spot offers sick checks and preventive care. Services include immunizations, athletic exams, and obesity screenings. These are the crucial services kids need to stay healthy and thrive at home and in the classroom. The CDC reports that providing childhood vaccinations can prevent as many as 14 million disease cases.
Mobile pediatric clinics are being provided in many U.S. cities, including Memphis, Miami, Houston, and San Antonio. Because mobile health units offer care that can prevent more critical, expensive health issues, they offer economic benefits. According to The Harvard Gazette, mobile health offers a return on investment as high as $36 for each dollar invested. 
The Community Events 
The Lifesavers Foundation is funded through donations as well as The Upscale Resale shop. The organization hosts various fundraising luncheons that allow community members to support its initiatives. Guest speakers such as Congressman Trey Gowdy appear at events to help raise money for The Doctor Spot. In the winter, members organize a Christmas toy drive which allows them to provide gifts to the community's underserved children. 
The Community Opportunities 
It takes tremendous effort and resources for LSF to provide their services, so they are always happy to work with community residents who want to help.  
Richardson area residents who want to be part of the work can help by:
Donating Cash. LSF depends on donations to continue its work, and every dollar contributed helps. The Lifesavers Foundation website includes a convenient option to donate via credit card. 
Volunteering. Community members who want to support LSF efforts can do a lot for those in need. Volunteers can help move furniture, move inventory, arrange things in the store, clean, place clothes on hangars, decorate, and assist customers.  
Donating Merchandise. The resale shop always needs merchandise and is happy to accept usable household items, furniture, and clothing. Donations are accepted during designated hours, and staff members will provide receipts for donated items. 
The Lifesavers Foundation (LSF) in Richardson, Texas, is a long-standing organization that has been helping underserved community members since 2002. LSF provides several essential programs specifically targeted to help pregnant women and children. Their services include merchandise distribution, a resale shop, and mobile healthcare programs. The community supports these efforts through donations and by volunteering.