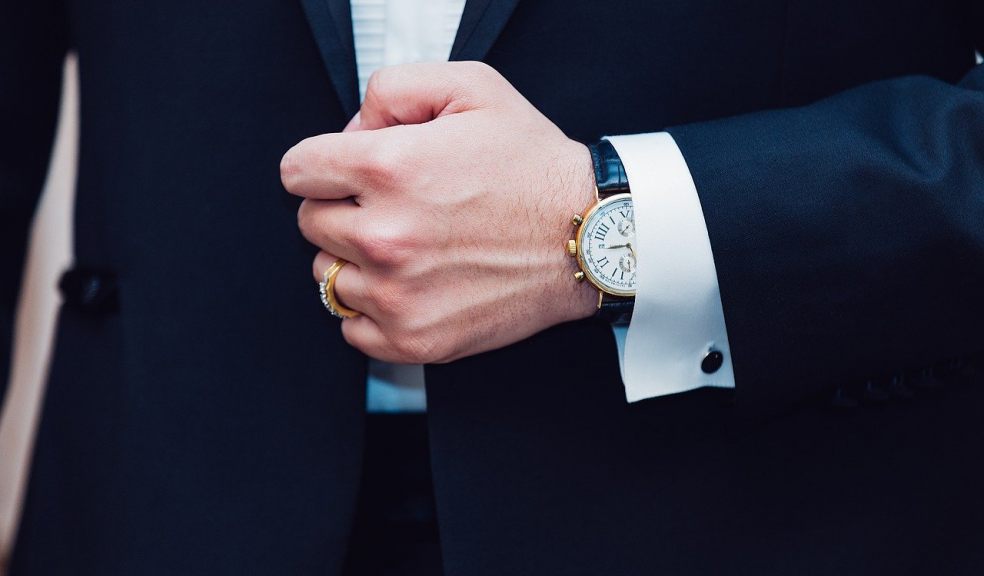 6 Reasons why you should buy a designer watch
As we all know buying a designer watch is a great investment, but it is an investment that is certainly worthwhile. Designer products, particularly watches, have been worn by people all over the world for centuries. They represent both style and class but are also a great symbol of wealth and fortune. There are many other benefits that come with owning a designer watch, no matter what the style of it is or the brand that the watch comes from. If you have been contemplating or even just considering investing in a designer watch recently, here are 6 reasons why you should definitely buy a designer watch.  
Longevity and reliability
One of the first reasons why you should buy a designer watch is for the watch's longevity and reliability. Like previously mentioned, a designer watch is seen as an investment to many people, which unfortunately many people cannot afford in their lifetime. Although this is a huge investment which you may have to save for a long period of time for, a designer watch will last you for years or even decades. Designer watches, such as a Rolex Sea Dweller or a Cartier Ballon Bleu, come an extremely long warranty and are manufactured to last for years. Designer watches are known for lasting much longer than other non-designer watches that are available on the market. When you buy a non-designer watch, you may have to get it repaired or even replace it every couple of months or years, but this is not the case with designer watches. The engineering that goes into manufacturing a designer watch is so high-quality and precise, which means that designer watches are made to last. The longevity of a designer watch is what makes them so reliable. When you buy a designer watch you will never have to replace it. So, although buying a designer watch is seen as a huge investment, the longevity and reliability of the watch means that you will really get the most out of the money that you spend on it.
Fashion statement
When it comes to putting together an outfit, or choosing what accessories to wear with an outfit, some men can often find these tasks difficult and often rely on a watch as their main accessory. Not only is a designer watch a reliable accessory to any outfit, but it is also a fashion statement in itself. Any watch, particularly a designer watch, can add a lot to an otherwise plain or simple outfit but they are also great at enhancing a well put together or smart outfit, such as a suit or a tuxedo. When you own a classic designer watch, you will never have to worry about it clashing with any of your clothes or outfits that you already own. The sleek and effortless style of a designer watch can do wonders to an outfit, and you will never have to worry about them going out of style. For decades now, men all over the world have worn the same designer watch year after year, as they never go out of fashion. This proves that not only are designer watches a great investment that is extremely worthwhile, but they are also a great fashion statement that you should have in your wardrobe.
Offers quality timekeeping
As well as adding style and class to an outfit, designer watches are extremely practical. Another reason why you should buy a designer watch is because it will offer you with quality timekeeping. Although helping you to keep the time is the basis of any watch no matter what the make or the model of it is, designer watches can offer you with quality timekeeping while still looking sleek and effortless. Nowadays, a number of designer watches come with additional features that skilled watchmakers across the world have spent years developing. These additional features further enhance a designer watch greatly, meaning the watches do much more than just tell the time. These additional features can include anything from water-resistance or aeronautical gauges to chronometers or perpetual calendars. These features are a great addition to any watch, but they really help to make designer watches just that bit better.
Represents wealth and class
It is commonly known that designer items, especially a designer watch, are a symbol of class and wealth. Wearing a designer watch is a subtle yet effective way of presenting your wealth and class to others, without being flashy or overly obvious. If you are someone who has worked hard to earn the money to be able to afford to buy a designer watch, that watch should be able to provide you with such benefits. As we all know, it is no secret that designer watches can be extremly expensive, sometimes costing tens of thousands of pounds. Therefore, when you decide to invest that much money into buying a watch you should be able to use it as a symbol of wealth and class.
Can be passed on
As previously mentioned, designer watches are extremely reliable and can last for years or even decades. The sleek and classic design of these watches will also never go out of style, making them a great item that you can pass down to your son. Designer watches are timeless, making them a great heirloom that will last for generations within your family. Passing at item down to your son or daughter, particularly a designer watch, is very sentimental and touching as they will be able to cherish that item forever. Your son or daughter could then pass the designer watch down to their children once they no longer need or want it, meaning that the watch can be used and enjoyed by your family for years to come.
Rare and valuable
Last but certainly not least, designer watches are extremely rare and are much more valuable than other watches. Like previously stated, owning a designer watch is a luxury that unfortunately very few people can afford. Although this is a shame, this is what makes designer watches so rare and valuable to the people who are fortunate enough to own them. Although there are many replicas and copies of designer watches available nowadays for people with a limited budget to buy, when you are the owner of a designer watch you will have faith knowing that yours is original and of real value. Designer watches are also hand-crafted and engineered by skilled watchmaker to the highest quality possible. Designer watches also typically take a longer period of time to make compared to standard manufactured watches, meaning that usually there is only a small batch of a particular design and model of a designer watch made at one time. These factors are what make designer watches even more rare and unique to their owners.
As you can see, there are a number of fantastic benefits that come with buying and owning a designer watch. Not only is a designer watch a rarity and of great value, but when you own a designer watch it will also last you for years to come and will add class and styles to any outfit that you wear.