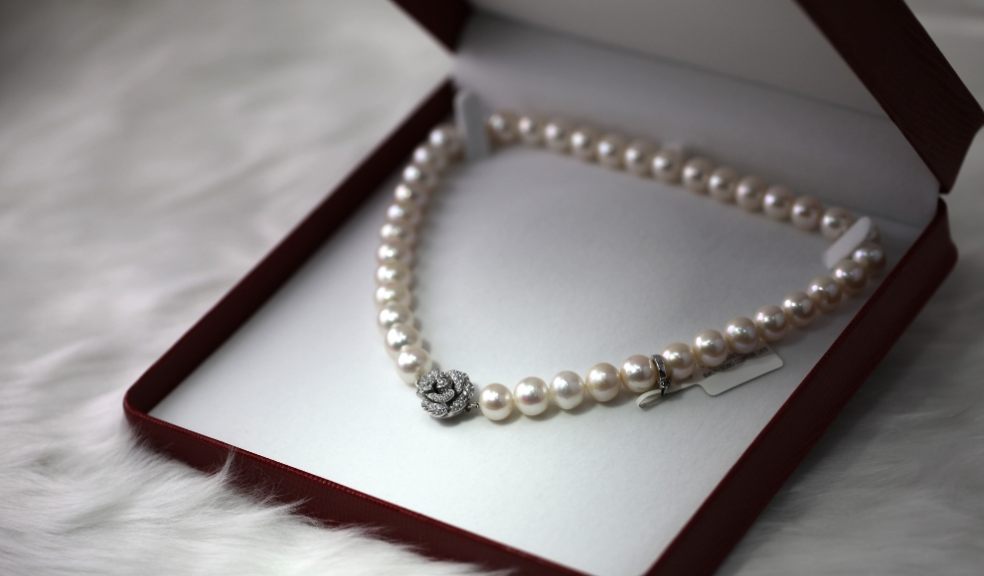 Expert tips on accessorising like a royal
No one wears diamonds quite like a royal. So when it comes to styling up your finest jewellery, why would you look any further than the royal family for inspiration?
From Her Majesty the Queen and Kate Middleton, to Princess Diana and Meghan Markle - all style icons in their own right - they all style their jewellery in a similar fashion. Whether it's a royal rule or a favoured aesthetic amongst the family, their jewellery styling is second to none. 
Anthony French, diamond expert at Austen & Blake has put together five tips for accessorising and styling your jewellery just like the royals…
Diamonds and pearls go hand in hand for formal affairs
Diamonds and pearls - the epitome of royal jewels - have been seen paired together on many of the royals including the Queen, Meghan Markle and Kate Middleton over the years. Often worn together when tending to their formal affairs, female royals have paired them in a number of ways. Megan has been seen in a pair of white gold diamond and pearl earrings, whilst the queen is often seen wearing a string of pearls around her neck, accompanied by a diamond broach. 
Whilst your formal gig might be a little different to those attended by the royals, pairing diamonds and pearls might just give you the classy edge you need to really impress your peers.
If you're going to be the centre of attention, wear it all!
Whether it's your birthday or your wedding day, if all eyes are on you then why not really give them something to look at? At least that's what the royals do! 
The Queen is a shining example of 'more is more' when out on her duties, because realistically the eyes are always on her! Pulling out all the stops, you'll often see the Queen adorned in diamonds and other precious jewels in the form of a tiara, necklace, earrings and more often than not, a broach. This is a trend that is followed by many of the female royals, such as The late Princess Diana, Kate Middleton and Camilla Parker Bowles.
Don't shy away from a pop of colour
The royals are not shy when it comes to wearing colour, but it isn't for everyone and that's ok. Adding colour subtly using your accessories is a great way to add interest to any outfit.
Meghan is a great example of this as she tends to opt for small pops of colour in her jewellery, often complimenting a more neutral or colourless outfit. Kate Middleton on the other hand is quite the opposite. More welcoming of a colourful dress or jacket, Kate can often be spotted matching her jewellery to the colour of her clothing.
When choosing your jewellery, try reaching for a ring or necklace with a coloured gemstone, such as a ruby or emerald, not only with this add a pop of colour, but a splash of elegance too.
Keep it casual with gold accessories
Some people like to keep their fine jewellery for special occasions, so as not to lose or damage it. not only this,  but fine jewellery can look a bit overdone for everyday wear. 
For a more casual daytime look, why not follow in the footsteps of Kate Middleton and Meghan Markel who are both often spotted wearing daintier gold pieces when going about their days, saving the silver and diamonds for their more formal affairs. 
Daintier gold jewellery, such as stacking rings, simple chain bracelets or small pendant necklaces are a great way to accessorise during the day without being too garish or overdone.
Less is more
If simplicity is more your style then you can still take inspiration from the royals, as not all are privy to wearing as many accessories as possible. For some of the royals 'less is more,' even on days where all eyes are on them. A trend amongst the younger royals such as Princess Eugine and Meghan Markle, both of whom opted for minimal jewellery on their wedding days and tend to wear little to no jewellery day to day.
So whether you pair a statement necklace with a small pair of diamond earrings or choose a simple pendant necklace with a few stacking rings, scaling it back for the daytime is certainly still a royal trend that you can take inspiration from.