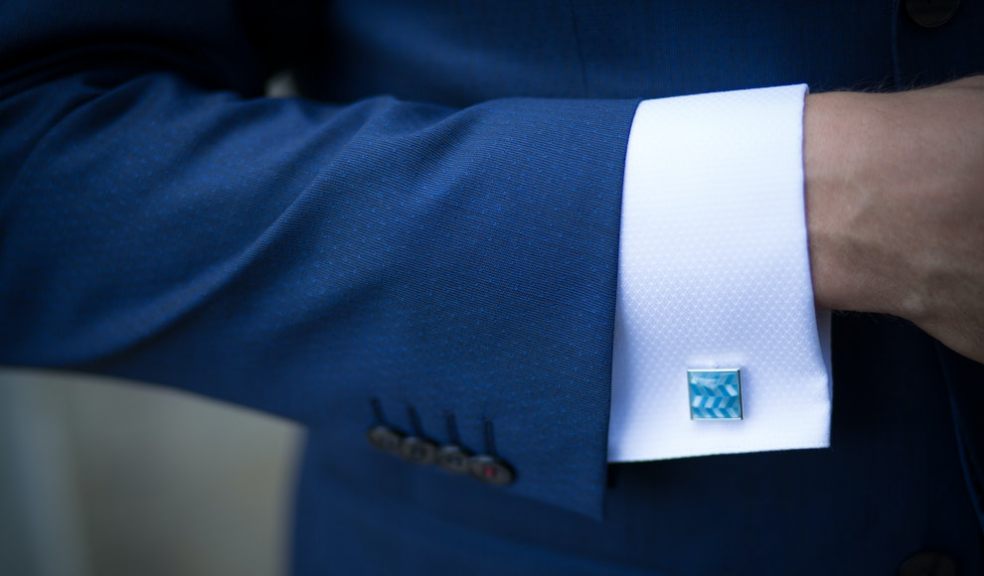 Unique jewellery that's both functional and fashionable
When it comes to accessories, fashionistas have a lot of options to choose from. There are quirky hats through to handy bags that will carry all of your precious possessions and make you look your best.
One popular way to accessorise almost every outfit and make yourself look stylish and sleek is to choose beautiful jewellery.
Jewellery has a long history and has been worn for centuries, with historical empires such as the Romans and the Ancient Egyptians using precious gemstones and metals to show social status and enhance their clothes.
Today, jewellery is a booming market, with pieces ranging in price from accessible costume jewellery through to expensive designer items that can be worth thousands of pounds or more.
Wearing jewellery is an amazing way to express yourself and your unique sense of style. It's also a great, fun way to accessorise an outfit and quickly turn it from drab to completely fab.
These small, beautiful pieces of personal decoration might seem like they have no other purpose than to be decorative.
However, in many cases, jewellery can serve other functions as well as showcasing your style and helping you to brighten up even the plainest of outfits.
Many pieces of jewellery serve more than one purpose. Jewellery can be used for everything from improving your health and wellbeing to even answering your phone calls and acting as a wearable smartphone.
Whether you're looking for a gift for a loved one or a piece of jewellery that you would wear yourself, you need to think about whether or not you're getting the most out of your jewellery.
After all, as mentioned above, many pieces of jewellery are very expensive, as they are made with high-quality materials and involve skilled craftsmanship to create.
Even costume jewellery isn't cheap, and cheaper items often break quickly or look tacky. As such, it's worth investing in quality items, but that might leave you wondering if it's worth the cost.
So, when you're shopping for jewellery, you should try to find pieces that are both functional and also aesthetically pleasing.
If you're looking for inspiration, then here is a selection of types of jewellery that have a unique function, as well as being beautiful.
Lockets
Lockets are perhaps the most obvious pieces of jewellery that have a purpose beyond being purely decorative. These innovative necklaces comprise of a pendant that has a small hinge on it, so that it can open and close easily. Inside, you can keep personal items, such as images of loved ones or even locks of hair. Lockets are a very traditional way to carry around a memento of someone you love. Over the years, these pendants have stood the test of time, and today they remain popular with a wide range of jewellery lovers. There are many different styles and types of lockets on the market, so you can find one that suits every outfit if you wish.
Magnetic Bracelets
Bracelets with magnets in them have long been believed to have therapeutic benefits. Magnetic bracelets can sometimes help to reduce joint pain, aches and the symptoms of arthritis. Magnets are found in many products, but magnetic bracelets are useful for alleviating pain in the joints, particularly the wrists, where they are usually worn. If you find that you have ankle or leg pain, then you could consider wearing your magnetic bracelet as an anklet to get the maximum benefit from it.
These beautiful and functional bracelets come in a wide range of styles, as well as different materials. There are also several different magnet strengths on offer, so you can find one that will give you the most benefit. If you choose to buy your magnetic bracelet from specialist providers such as MPS, then you'll be able to find a range of options and choose the perfect accessory for you.
Spinning Rings
Fiddling with small items is a well-known way to relieve minor stress and anxiety. Fidgeting with your clothes or other accessories can damage them and look unprofessional, but thankfully, there is an alternative. Spinning rings are designed for those who want something to fiddle with but don't want to be seen with a plastic fidget toy or to damage their clothes. These handy and gorgeous pieces of jewellery are great for anyone who finds themselves fiddling with their accessories. These cute rings are discreet and comfortable but are also handy as they're easy to use to fiddle with when you're in a stressful situation or feeling uneasy or if you just fancy moving something around. Spinning rings come in a range of styles and are easier to hide than other fidget toys, such as fidget spinners or cubes.
Hair Tie Bracelets
When you have long hair, it's important that you always keep a hair tie on hand in case you need it. If you don't, then you'll find yourself getting annoyed with your flyaway hair and unable to concentrate on the task at hand. Traditional hair ties are plain and boring, but with a bracelet hair tie, you can show off your unique style and then quickly tie your hair back when you want it out of your way. These innovative bracelets are a great choice for busy individuals who want to let their hair down but know that they can put it up when they need to, without having to wear noticeable hair ties around their wrists.
Many jewellery makers have turned their hands to hair tie bracelets, so you can find one that suits you. They come in plainer designers or more intricate options, so you can pick a selection of hair tie bracelets that will go with every outfit you own. Men also have long hair, the same as women, so you can find one as a gift for the man in your life who needs to keep his mane out of his face.
Medical ID Jewellery
If you have a medical condition and might collapse and need treatment during your everyday life, then you might want to consider investing in a piece of medical ID jewellery. Jewellery items such as necklaces and bracelets can be engraved with information about your medical requirements so that anyone who finds you can get help and provide you with the care that you need. Traditionally, medical ID jewellery was very plain and chunky, but over the years, designers have adapted to new styles and created medical ID jewellery that is both useful and beautiful.
Now, you can buy a range of styles and types of medical jewellery and easily have it engraved with your medical information. Research beautiful medical ID bracelets to find the one that will look great and allow you to go about your life safe in the knowledge that if you do collapse, then your medical information is easily accessible.  
Cufflinks
For men, cufflinks are a great way to accessorise without being too obvious about it and wearing jewellery that isn't too cumbersome. These sleek accessories attach to your shirt cuffs instead of buttons and keep the cuffs from gaping open. Cufflinks come in a wide variety of designs, ranging from quirky pop culture ones like R2-D2 designs through to traditional, art-deco inspired cufflinks that will really make a statement. Whatever you choose, cufflinks are the ideal alternative to boring buttons on your shirt sleeves and will make a subtle statement that you're a man of distinction. Women can also wear cufflinks on their shirts, but this is less common. Wearing cufflinks could be the perfect way to show off your unique sense of style and make a bold statement with even the plainest formal outfit.
Teething Necklaces For Parents
As every parent knows, the teething stage of having a baby is a challenging one. Your child will be in pain and unable to articulate what they need, which means that they will spend a lot of their time screaming and the rest trying to gnaw on everything that they can get their hands on. By choosing a teething necklace that's safe for your baby to chew on, you'll be able to keep your little one occupied while carrying them and still look stylish and put together. These stylish pieces of jewellery can soothe your baby's sore gums while also being a simple way for you to look stylish despite the lack of sleep that inevitably comes with parenting a teething toddler. Find a stylish teething necklace that both you and your baby will love. Even once you're child has grown up and doesn't need a teething necklace anymore, you can still wear these funky pieces of jewellery, and no one will ever know about their practical purpose.
Breastmilk Jewellery
Another amazing option for parents is to turn a small amount of breastmilk into a piece of fine jewellery. While the breastmilk can't be given to your child once it's turned into jewellery, these pieces make for a great memento of early parenthood. Many companies will take your breastmilk and either encapsulate it in glass or turn it into a resin using extreme heat. The result is a gemstone that looks a lot like an opal, with beautiful colours that will look great with almost any outfit. These beautiful pieces of jewellery serve as an amazing keepsake and a reminder of the amazing natural process of feeding your young child.
Children seem to grow up incredibly fast, so keepsakes such as a pendant made from your breastmilk are an ideal way to remind yourself of those precious moments when they were young and entirely dependant on your love and care. As well as pendants, you can also have your breastmilk turned into rings, bracelets and even small earrings. So, you'll be able to find an option that you can wear and treasure well into the future.
Multi-Tool Rings
For adventurous individuals who want to wear jewellery wherever they go, even into the wilderness, on a hike or out camping, then a multi-tool ring is the perfect option. These handy rings are small and discreet but come with tools such as beer openers, compasses and even small knives or sets of scissors built into them. The result is a useful and practical piece of jewellery that means that you've always got everything you need in one place. It's harder to lose a ring than it is to misplace a penknife or another separate gadget, so these rings are a useful way to keep all of your tools in one place and ensure that you always know where they are at all times.
Many of these rings are also stylish and look unique, so you'll also have a funky accessory to show off to your friends.
Smart Watches
A smartwatch looks like a traditional timepiece, but with a difference. These handy watches are essentially mini smartphones, with everything from fitness trackers to heart rate monitors and stopwatches built into them. Smartwatches can also allow you to make and receive calls and send messages. Smartwatches link to an app on your smartphone so that they can perform many of the functions of this device, only in a more discreet way.
So, smartwatches are great for anyone who doesn't want to keep getting their phone out of their pocket or bag. Thanks to all of their handy functions, these innovative pieces of modern jewellery are a great way to save yourself time and show off your unique style at the same time. The functions that you get on your smartwatch will depend on how much you're willing to spend and what type and brand you select. There's a smartwatch to suit every style and budget, so check out some of the best smartwatches on the market currently to find one that you'll love to wear all day, every day.
There's nothing wrong with buying jewellery purely because it's beautiful, but with one of these creative pieces, you could get additional benefits from your accessories. Use this list to find ideas for creative gifts and amazing pieces of jewellery that you can add to your own collection and treasure for many years to come.