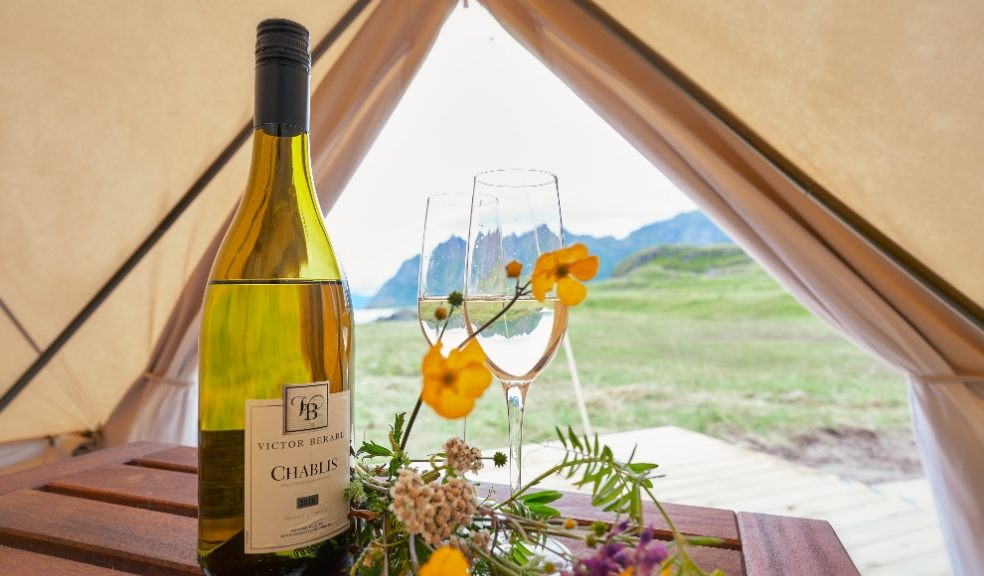 Eight unique holiday rentals for an unforgettable staycation
Summer is here and British staycations look to be the most reliable holiday option again this year. Everyone loves a classic log cabin or cosy cottage, but what about the more weird and wonderful options that are available?
Netflix's new series "The World's Most Amazing Vacation Rentals" took us around the world, showing some of the very best holiday rental options available. With this in mind, Holidu, the search engine for holiday rentals, has rounded up eight rental options that are guaranteed to offer you a trip to remember. The list includes a fishing boat, a converted train carriage and a treehouse - are you tempted? Don't worry, the rentals are all budget-friendly and are scattered in gorgeous locations across the UK!
Dolly Blue, Hampshire
This hand-crafted hut is full of charm and lovingly furnished, making it a stylish glamping option for your next trip. If the gorgeous hut is not enough to tempt you, Martine, the host, goes above and beyond to make your experience wonderful, providing you with a complimentary continental breakfast hamper each morning, containing freshly baked pastries and other delights. The hut is also within walking distance from the nearest pub and shop. Prices start from £99 per night and the hut sleeps two people. holidu.co.uk/d/44227724
High Cross Camping Coach, Dorset
This restored railway carriage and living van combination is a hidden gem, not to be missed! The carriage is nestled in a small, enclosed garden, belonging to the owner, and has been restored with care in order to retain many authentic carriage details. The view of the rolling meadow fields is the perfect backdrop for your mornings. The rental is located 5 miles from the gorgeous Jurassic Coast, where you can find many wonderful beaches and country walks. This coach is pet friendly and suitable for up to four guests for prices starting from £111 per night. holidu.co.uk/d/5019027
Lynher Hut, Cornwall
The adorable hut lies within the historic 865-acre Mount Edgcumbe Country Park and has an incredible view of the coast. Beside the hut, guests will find a movable kitchen pod fit with all the cooking equipment required. There is plenty of outdoor space to sit and enjoy a morning coffee with an unrivalled view, as well as a larger bench and fire pit area for evenings under the stars. The bathroom block is located a mere 150 metres away from the hut, offering a private shower room with an entry code provided on arrival. Lynher Hut sleeps up to four people and prices start at £104 per night. holidu.co.uk/d/44425790
Tree Top Hideaway, Lincolnshire
Fulfil your childhood dreams and book a stay at Tree Top Hideaway. This treehouse can be found in Lincolnshire and is perfect for holiday-makers looking for some tranquillity and to wind down in nature. This home in the trees is one of six eco structures built around secluded lakes near Lincolnshire's most popular village, Woodhall Spa. The chic interiors mean you don't have to give up comfort and style in order to enjoy a rustic experience. This rental even has an outdoor bathtub! You can stay here from £205 per night and the treehouse sleeps two people. holidu.co.uk/d/44227716
Highland Lassie, Scottish Highlands
Another rental on the water, the Highland Lassie fishing boat can be found on the Caledonian Canal in the stunning Scottish Highlands. If you really want to treat yourself on holiday, for a small extra charge you can enjoy a full Scottish breakfast served to you onboard every morning. There is also an onboard restaurant that serves the best Scottish delicacies for lunch and dinner. Prices start at £492 per night and the boat accommodates up to four people. holidu.co.uk/d/43853014
The Water Tower, Warwickshire
The Water Tower at Long Meadow Farm is located on the edge of an orchard and offers spectacular views of the Warwickshire countryside. The property has been carefully restored in order to preserve the original water tower components as much as possible, making this a very unique rental. From up to £151 a night, you can stay here as a party of four. holidu.co.uk/d/33252537
The Railway Carriage, Loch Awe
Another transportation inspired rental is the beautiful Railway Carriage. Perched on a slight hill with incredible views of Loch Awe, this rental has all the quirks and charm for an unforgettable holiday. When active, the carriage originally ran on the London to Edinburgh main line and a train enthusiast converted it to provide a delightful and unusual holiday home! Just metres away from Scotland's largest inland loch, there is plenty of exploring to be done in the nearby area. From £134 per night for up to five people. holidu.co.uk/d/39109449
Seren Mawr, Powys
Escape reality and head to this fabulous glamping Geodome in the Brecon Beacons National Park! An 8-metre property with an open living plan, consisting of a double bed, dining area and a wood burner. A highlight of this property is the private wood-fired hot tub, the perfect place to relax after a day of exploring the surrounding area. From £46 per night, up to two people can sleep here and pets are allowed too! holidu.co.uk/d/44492443