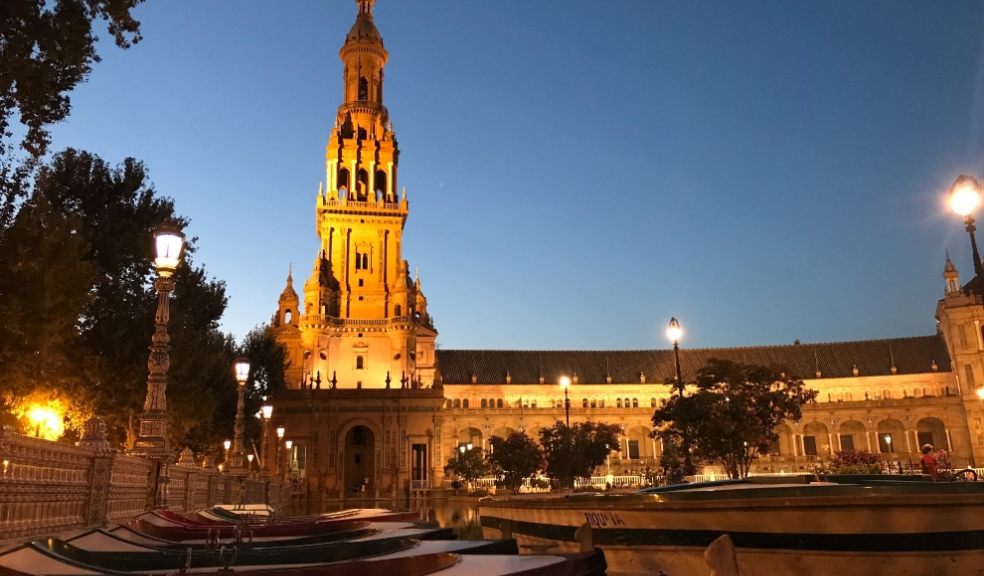 Tips for studying Spanish in Barcelona
Spanish is not the first language people may decide to learn, but we may think of it as one of the most popular languages. Since English has always been the main language people are willing to learn, there is little information regarding other languages. Hence, I decided to provide some details or some tips for studying Spanish in Barcelona.
First, although it is a huge decision to study another language, it can also be an enriching experience, a once in a lifetime experience. An experience worth living since it offers not only the process of learning but it also involves the process of having fun while learning. This is a significant fact to consider before deciding to study Spanish as it is not an easy language to acquire.  It has a very different origin, very distinct from the well-known English and German. So, it is key that you evaluate how classes are carried out and how the teachers' courses will be developed. That is to say, the academic status that those schools of Spanish may have is of paramount importance before deciding to move to another country to study its language. The best-known schools in Barcelona are Expanish, Ole and Camino.
Second, when choosing a school to study Spanish, one aspect to bear in mind is how the facilities are, as you may spend most of your time in it. The time you spend in this school of Spanish has to be a moment to enjoy; as I said before, it is necessary to feel comfortable in the place where you are going to be assimilating a completely new language because when you feel comfortable, you feel more open to interact and share with your classmates and with your teachers, thus, making this experience more fulfilling.
The people you study with are also very important in this process of learning a new language. Having someone to share your ideas with can become an addictive experience when you realize that you are finally learning how to express yourself in another language. Trust me, being aware of how little by little we are improving in using the new language is one of the most satisfying feelings you might have.
Moreover, while attending Spanish Classes in Barcelona, you may find yourself not only learning the grammar of this new language, but also the Spanish culture, a very ancient one, with lots of history, but which is generally most attractive to others because of its architecture, museums, and historical places. You can find Gaudi's architecture as one of the most appealing activities to do. Obviously, all these will be something you will learn hand by hand with the language because languages are an essential part of the country's culture. You may also find it interesting that in Barcelona, people speak Spanish, but they also speak Catalan, a language that comes from Catalunya. Catalan people are everywhere in Spain, so you may find this feature useful. Catalan is a fascinating language; once you have heard it, you will definitely ask yourself What language are they talking in? French? Portuguese?, Italian,?. Surprisingly is a mixture of all the languages mentioned before, something pretty much shocking.
Apart from the language and all its art, Spain has excellent food within the Spanish culture. Seafood, tapas, ham, and potatoes tortilla are very famous and also very delicious. Many people decide to go to Spain because it is the perfect combination of food, culture, and good people. Nightlife is also enjoyable, a perfect way of practising your newly acquired language skills.
However, all these may nowadays seem very far from the real world, as now, with Covid-19, it may be challenging to experience all the previously detailed activities. Still, some schools of Spanish in Barcelona will be very grateful if you decide to take their courses online. There are intensive courses, speaking courses, group courses or individual courses; you can choose the one that best fits you. Intensive courses are for people who already know the language and may need to refresh that knowledge acquired before.
Speaking courses complement; if you are not outgoing, you may find this course really useful as you will be speaking with your teacher, allowing her to correct you whenever necessary and avoid you feeling embarrassed. Group courses are so rewarding because if you are shy and hard for you to make friends, group courses provide you with new acquaintances who may be undergoing the same situation as you. Individual classes might be better if you find it difficult to focus; sometimes, having other people surrounding you may become a disadvantage rather than an advantage.
Apart from the courses available and offered by the Schools of Spanish in Barcelona, those courses are delivered by Spanish teachers. Teachers are very significant in the process of acquiring a new language, if they are from Spain is good, but it is also an advantage if they are not from Spain, as they may have gone through the same process as you, and therefore, feel more sensitive knowing exactly what you as a student may need in order to be comfortable when learning a language.
Of course, if you prefer native teachers, you may also find them. No matter where they come from, they have to be nice, sympathetic and able to transmit the language so that students may end up with the need to learn more because they can feel they are actually learning.
So, whether in person classes or online classes, the school you decide to study Spanish in should be one offering you the best possibilities and opportunities to learn and acquire a new language. The environment in which you will learn should be prepared for receiving you, be it in person or online. With all or some of those characteristics, you will be studying and learning a new language in good hands.