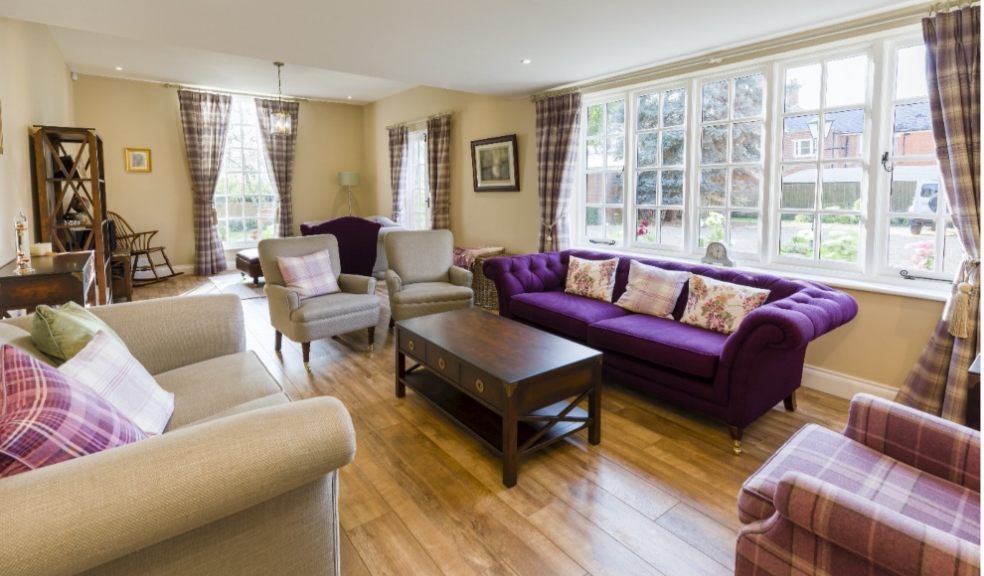 The history of tartan in Scottish and Irish culture (and how to celebrate it in your home)
When you think of tartan, your mind most likely strays to kilts and the bonnie Scottish hills. But tartan also has roots in Irish history, although we don't see it celebrated as often in the media. Kilts are worn in both Ireland and Scotland as a symbol of pride, and as a celebration of Celtic heritage in the latter.
The pattern that we now know as tartan consists of interlocking stripes, running in both the wrap and weft in the cloth, spanning both horizontally and vertically. The type of Tartan that we recognise has a rich history, originating around the third or fourth century AD. However, evidence has been found that suggests that everywhere in the world that had woven cloth would have had their own form of tartan design.
Scotland was perhaps the first to truly embrace the pattern, using certain colours and motifs. The Scottish Highlands made tartan an integral part of their culture by the seventeenth and eighteenth century – and it has only grown in popularity since.
The use of tartan in Irish kilts didn't come about until the eighteenth century. The theory is that the pattern was adopted by Irish nationalists who wanted to celebrate their Celtic identity. What makes Irish kilts different to their Scottish predecessors is that they're spotty, include a lot of greens and resemble more of a long tunic.
But what has this got to do with your interior design choices?
Well, if you want to incorporate a little nod to your Scottish or Irish heritage, then including a sophisticated splash of tartan in your home could be the best way to go. If you're scared of overdoing it, or simply can't imagine how tartan could compliment your freshly painted bedroom, then not to worry, as we've got all the best tips and tricks on how to keep things tasteful and modern with this arguably challenging pattern.
It may sound like a bold choice, but opting for tartan carpet or rug could be the perfect way to brighten up a more rustic room in your home. Paired with plenty of wooden furniture and neutral wallpaper, a splash of Scottish red tartan under your feet could be just what you need to make you bedroom feel cosy. For a more glamorous feel, a satin bedding set from Designers Guild and a mirror bedside cabinet will do wonders, without distracting from the bold pattern beneath you.
Despite the pattern's bold and brash reputation, a shift in tones can make all of the difference. Ditch the strong reds, greens and blues in favour of a soft grey or beige. The weaving nature of the tartan's stripes will remain, but the alternative colour will allow for a much easier pairing. We recommend a beige tartan wallpaper in a light and airy kitchen, with wood of a similar wash and white cabinets. This is also a great opportunity to introduce a pop of colour with olive green chairs, adding to the neutral and natural feel of the room.
If you're not ready to commit to tartan everywhere, then pick out a staple colour from your living room and find tartan cushions that match. Scatter them across your sofa and you're paying homage to your Scottish or Irish roots without straying from your potentially neutral tastes. Tartan doesn't have to be bold to add personality to the room.