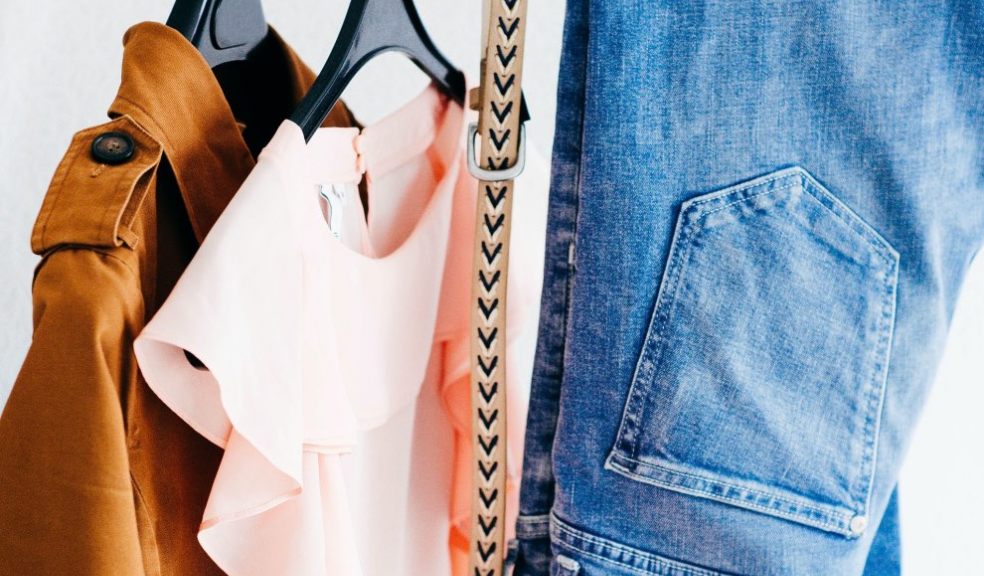 How to build the perfect capsule wardrobe
A capsule wardrobe consists of a collection of clothing and accessories that are classic and timeless. They won't go out of style as they aren't contingent on trends. They are things that can be worn time and again and in lots of different ways. Simply put, they are pieces that will build the foundation of your wardrobe. Investing in a capsule wardrobe that suits you and your style can make you feel more confident as well as reduce the time it takes to get ready in the morning.
Read on for the lowdown on capsule wardrobes.
The Benefits
One of the best things about having a capsule wardrobe is its versatility. Each piece can be mixed and matched, making it feel like you have a fresh look every day. Having a wardrobe that is versatile and full of reliable basics eliminates decision fatigue and allows you to get dressed more quickly in the morning. Lastly, even though your style may change over the years, your capsule wardrobe should be able to work for you at any age or phase of life. The pieces in your collection should be timeless, meaning that they can be reworked and remain classics for years to come.
How to Pick the Pieces
Firstly, you are going to need to try everything on. These are pieces that you are going to wear over and over again for years to come, so you need to make sure that you like the fit. Think about what cuts and styles you like; for example, do you prefer a V-neck to a round neck? Try to find the silhouette that looks the best on you by trying on lots of options. When you find something you love, you may want to consider buying it in a few different colours.
Speaking of colour, this is an incredibly important aspect. They are your foundation, and as mentioned, your capsule pieces need to feel timeless. Often colours are a result of trends, and this can date clothes and styles. If you go for more neutral colours, this risk is eliminated as neutrals never go out of style.
Finally, you need to make sure that you are investing in high-quality pieces as otherwise, they won't last. These items are meant to be worn over and over again without the constant need for replacing them. So be thriftier with your trendier add-in pieces and save your money for your wardrobe-essentials.
Things to Include
The majority of these items or a variation of them will work for everyone, and so you should view this list as a guide when shopping for your own wardrobe-essentials.
Outerwear: the style doesn't necessarily matter, but every wardrobe needs a great piece of outerwear.
A (faux) leather jacket: chic and easy, it shows style without any real effort.
Button-ups: they won't be worn every day, but eventually, you will probably need one. Bear in mind that they don't have to be too dressy; choose ones you feel comfortable wearing.
A well-fitting suit: It doesn't have to be super expensive; you can go for a cheaper one and have it tailored but, it needs to fit you perfectly. If you break the suit down into pieces, it has so many more uses beyond simply being workwear.
Knitwear: this is a classic; stick with neutrals that flatter your body shape. Really you should only need two pieces, a cardigan, and a jumper.
T-shirts: they are such simple staples that go with absolutely everything.
Denim: this is a major component of any capsule wardrobe. Choose the fit and shade of denim that you prefer and invest in a few pairs of well-made jeans. Denim is great because it can be dressed up or down.
Footwear: any good capsule wardrobe requires at least two pairs. A white trainer never goes out of style, and it goes with everything. However, for special occasions, you'll want something dressier. If you are a heel person, go for it, or try a flatter dressy shoe. For these occasions, black or nude is advisable as again they go with everything.
Bags: this is where investment is crucial. Your everyday bag needs to last, so you should consider something that is classic but also sturdy, like a leather satchel. On the other hand, you may want something smaller and more glamourous for special occasions. The Leather Satchel Co. have a huge range of bags that cover every occasion, and their products are built to last, making them a great investment for a capsule wardrobe.
A belt: they aren't always necessarily about the function; they are about fashion too. Sometimes a statement belt is all you need to jazz up an outfit.
In Conclusion
When building a capsule wardrobe, it is important to consider your lifestyle and commitments. What purpose do your clothes serve? This can help you to decide what pieces to prioritise. A capsule wardrobe doesn't have to be limiting it is all about creating a solid collection of basics that you can reuse reliably whilst also including pieces that reflect the season's trends if you want to.