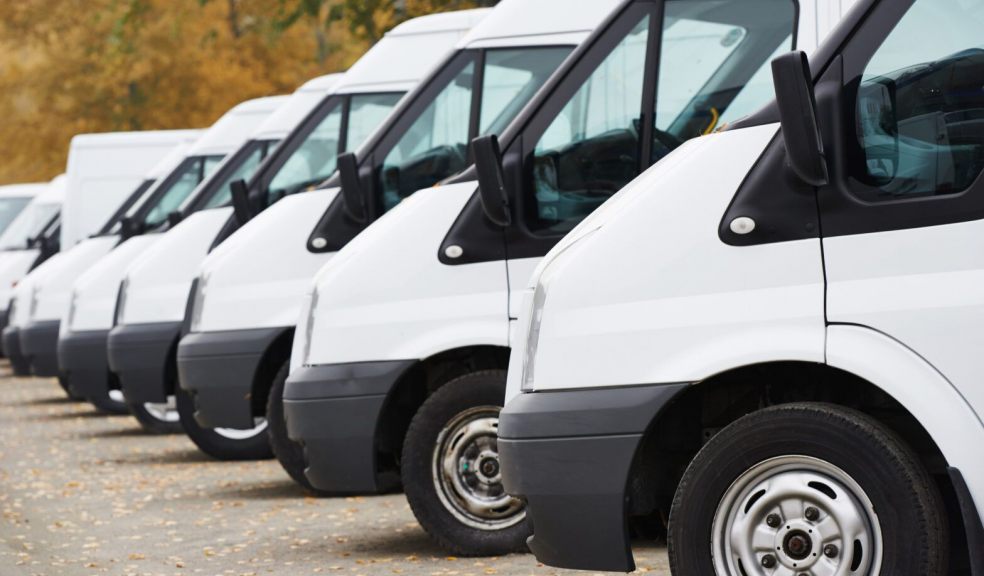 How to pick a new van for your business
Business is evolving, and so is the van sector. Ever since the coronavirus pandemic hit in late 2019, local companies have carried the torch for innovation and keeping up with the demands of a rapidly changing world. Customer's needs have changed, and so has the need to provide a more flexible service locally and beyond. 
Whether you've just started up or have been in business for a while, getting the best van for your company should be a top priority. Helpful features such as payload, load space, and passenger capacity all need to be considered. 
So how do you decide? Here's our handy guide to help you pick a new van for your business.
What do you want from your new van?
Like any big purchase, it's best to start with your wants vs needs. You may be a florist who needs easy access with minimal fuss, or a builder who needs a sturdy and robust medium-sized van to stand out from the crowd, and yet offer enough practicality for all your various jobs. You see, vans are not a one size fits all kind of deal. 
First things first, let's take a look at the different types of vans available:
Panel vans
Super versatile and widely popular, panel vans are available in a wide range of body styles and sizes that offer the perfect balance between load and your driving experience. 
Popular amongst tradespeople and delivery drivers alike, the classic panel van comes in small, medium and large and offer a good amount of flexibility to cater for most business needs. 
Compact/car-derived vans
Living up to its namesake, a car-derived van is exactly what it sounds like. Their whole design is based on a regular passenger car, and are generally the smallest type of light commercial vehicle (LCV) your money can buy. Popular models include the Ford Fiesta Van and the Vauxhall Corsavan. 
Well equipped and offering a surprising amount of space for such a small van, car-derived vans are an ideal option for light deliveries or self-employed traders who require fewer tools for each job. 
Light vans
A slight upgrade from the small but mighty car-derived van, Light vans are still on the smaller side, but offer a better load capacity overall. What's more, they offer good fuel economy and are enjoyable to drive. 
Better suited for those that tend to carry fewer goods and tools. 
Crew vans
When you need a van, but you also want the flexibility to carry extra passengers, crew vans are the perfect addition to businesses that require space for a team. In a nutshell, crew vans are modified panel vans that are also known as double cabs. 
Check out your van finance options
It's safe to say that buying a new van is not a cheap affair. Not unlike buying a car, few of us have the availability of funds to cover the complete cost of a new vehicle. Fortunately, that's where van financing can help you out. 
Simply put down a lump sum deposit (usually 10%) and pay off the full amount in low monthly repayments until your contract is up. Whether you take out a business loan or choose from the various financing options available, such as Personal Contract Purchase (PCP), you automatically get a much broader choice of vans than a standard cash purchase. 
If you have struggled to get approval for a loan in the past due to being self-employed or other financial reasons such as a County Court Judgement (CCJ), bad credit van finance is available from specialist lenders such as Carvine.
Consider mileage and potential journeys
Any long journey behind the wheel always benefits from comfortable seating, space, and an enjoyable driving experience. When buying a new van it's important to consider what sort of terrain and distances you or your team will be driving. 
It's worth looking out for:
Seating: paying extra for soft leather seats may be worth it for a more relaxing journey
Safety features: new models have the latest safety features included as standard such as Intelligent Speed Assistance, Reversing Detection and Distraction, and Drowsiness Monitors
Air conditioning for extra comfort in variable temperatures
Infotainment/entertainment systems
Other customer and magazine reviews: get a feel for how well the make and model you favor copes with various terrains, payload, and driveability
What load capacity do you require?
One of the biggest deciding factors for any new van purchase is the load capacity. Not only does reliability and functionality need to triumph, but getting the most out of the space available will make your working day much easier. 
You will need to consider:
Gross vehicle weight: this is the overall total weight of the van while fully loaded
Payload: this is the weight of just the goods you intend to carry on board
Unladen weight: what the van weighs when it is empty
Maximum capacity: simply so you know your absolute limits 
If you are working from an inner-city area such as London's ULEZ (Ultra Low Emission Zone), each weight class of vehicle could face the daily charge if it doesn't meet the emissions standards. With the UK government rolling out its Green Industrial Revolution, the country's driving landscape is about to look very different. 
Cities such as Glasgow, Bristol, and Bath have their own low emissions zones in progress too. So make sure you do your research before buying. 
Top tip: avoid overloading your van. If you exceed your van's maximum payload, not only are your braking times increased but you are adding more pressure to the tires, which can drastically affect the steering. You can face a series of fines too if you fail to keep within the guidelines:
Exceeding the limit: minimum £100 fixed penalty which rises to £300 if you are over the limit by 15%
Potential court summons: if you exceed the van's maximum payload by more than 30%
So make sure you take into account all of your necessary work needs including space, capacity, and accessibility before making your final decision. 
Now you've got a head start, what new van will you invest in for your business?