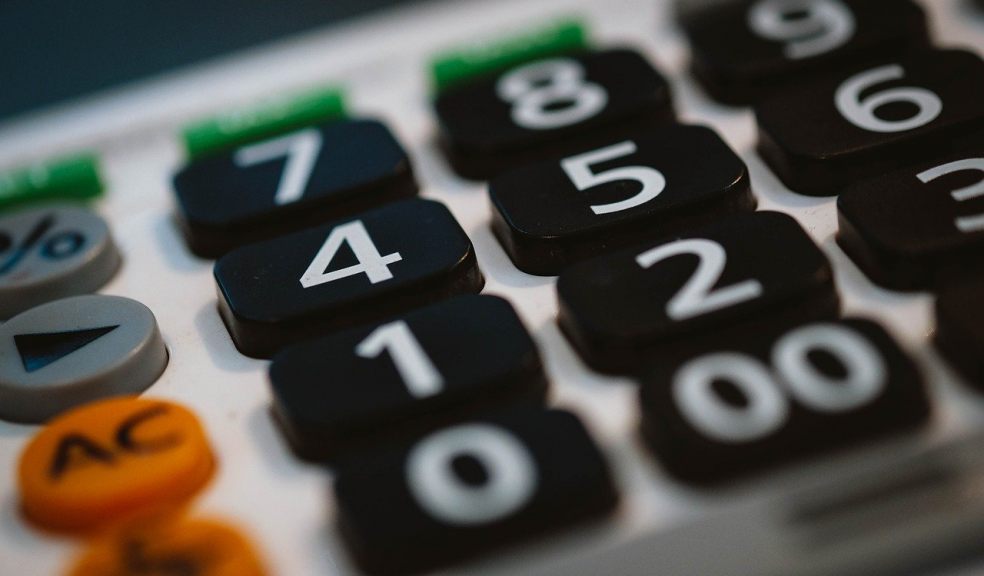 Five Easy Ways That You Can Make Savings This Autumn
After an incredibly long and difficult pandemic, it has felt absolutely amazing to be able to get back out into the world and get back to something resembling normality. Thanks to the UK government rolling back restrictions, we have been able to go to bars and restaurants, we have gone to see bands play live and watch movies at the cinema, and we have been able to finally see our family and friends without having to think about social distancing or how many of us can be in the same room at any one time.
However, one drawback to committing to getting back into the swing of things is that many of us have been spending a little more money than we're used to. We have seen the news about people paying well over what they expected for UK staycations, and that's before you factor in all the things that we've been doing like going out for dinner and cocktails with friends and treating everyone we've been seeing because we haven't seen them in forever.
As we head into the Autumn, it is important to recognise that we all need to think about how we can make some savings. There are signs that things will get a little tougher as we head into the colder months. There are rising concerns about what our kids going back to school will do to those case numbers, and the potential rise of new variants and the continuing effects of Brexit are showing us that we could be feeling the pinch sooner rather than later. There's nothing wrong with treating yourself and splashing out, but here are a few changes that you can make to your spending that can save you some money.
Start By Making A Budget
When we are having fun, we are not always thinking about how much we are spending. More importantly, we are not always thinking about how much we are going to have left when we are done. One of the best ways to take some control back of your finances is by making a budget.
Make a list of all of your regular outgoing costs. You can start with those high-cost items, like your mortgage or your rent. Factor in your utility and energy costs, insurance payments, and any loans that you are paying back. Continue down through the weekly food shops all the way to the cup of coffee on the way to work and the drinks with friends at the end of the long week. Once you know what you are spending and where you are spending it, it will be easier to think about where you can save. ]
Trim Those Lockdown Habit Costs
When lockdown first hit, we were all looking for ways to keep our minds of things. Some of those habits were about trying to make sure that we kept our minds and bodies active. We're talking about subscriptions to fitness and wellness programmes, learning courses and so on. Others were less about keeping ourselves in tip top shape and more about keeping ourselves entertained through months of being stuck inside. We are thinking of film and TV subscription services, gaming subscription services and so on. And then, of course, there are the takeaways, which we all indulged in a lot in 2020 and beyond.
As we move into Autumn, it's time to take a good long look at all these habits that we picked up and think about which we'd like to keep (there's nothing wrong with paying for a mindfulness app if it is still helping you, after all), and which we can now do without. These costs might not look like a lot taken one by one, but they do stack up.
Look For Better Deals Where You Can
Sometimes it can feel like it is impossible to save when your bills are so high. You can make all the little trims to your budget that you like, but those costs always seem to be there to tank any plans that you had. With winter and the colder weather on the way, it is important to make sure that you are getting the best price that you can on your energy bills and other costs. Use comparison sites to see if you are paying far more than you should be. For your home broadband, think about whether you are actually using enough bandwidth to justify the package that you have, or think about shopping around for a better deal if you think you could get more elsewhere.
When it comes to your phone package, people can often end up stuck in the same deal for years because they think it's not worth the hassle to switch it up. But there are SIM-only plans that are available from as little as £5 a month, leaving you without that panic about whether you've gone over your allotted usage. To learn more about how Lebara's SIM only deals visit https://mobile.lebara.com/gb/en/best-sim-only-deals/c/simo-contract.
Start Planning Ahead
We've talked about how getting to grips with your monthly budget can show you where you can cut costs. The next step is to get more proactive with planning your spending. Think about how changes in your day to day could result in steady savings. Start with your daily commute. Would taking the bus, walking, or cycling save you money that you would normally spend on petrol? Think about taking a packed lunch and/or coffee with you to work instead of spending a few pounds on something from the shop.
And while we are talking about food shopping, this is definitely an area where you can make some savings. Plan your weekly meals in advance and create a detailed shopping list before you head to the supermarket. Try to buy non-branded items if you are looking to save a few quid. If you know that you have an expensive event or period coming up, like Christmas for example, then you should start planning now. Something as simple as buying presents now rather than in December could help you to keep your budget on track.
Look For Ways To Boost Your Income
As much as we'd love to save as much as possible, sometimes you just have to find a way to bring a bit more income into your account. Look at how much time you have and think about whether adding a side-hustle or some freelance part-time work to your calendar could work for you. Think about what skills you have that would lend themselves to businesses looking for a bit of extra help, particularly as we head back into winter. There is more demand for drivers of all kinds, for example.
If you feel like you are struggling to take the next step forward in your current job, or if you are having a hard time convincing potential employers that you have what it takes, then think about enrolling in some online classes. Many institutions are now offering online courses that can be fitted around your commitments in the day, and you might be amazed at the range of different options out there. You can take a course in everything from digital marketing to bookkeeping. You will, of course, need to shell out some money to enrol, but they could be just the thing to give you that boost into a higher wage bracket.