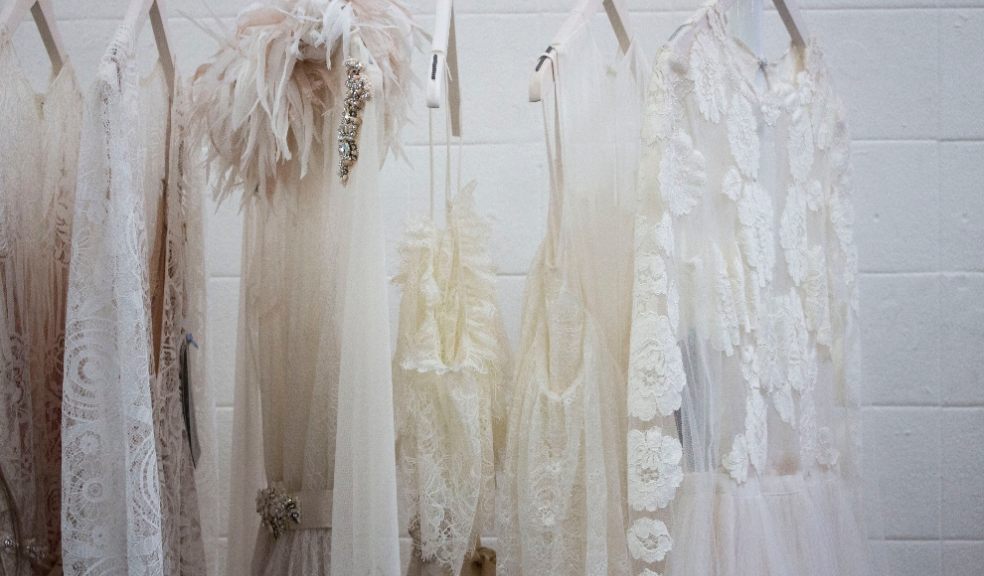 Four out of ten brides to be would hire a wedding dress
Your big day can be one of the most expensive events you'll ever throw in your life, especially with the UK couples spending on average an eye-watering £27,000 on their nuptials.
This has prompted a new wave of savvy brides on a budget to turn to renting their wedding dresses instead of forking out on a frock they will wear only once.
In fact, UK waste prevention company BusinessWaste.co.uk found that after speaking to 2100 brides to be, 4 out of 10 brides would be willing to hire a dress for the day, with many saying that they would rather put the money towards their future as a married couple.
"It's crazy how much the cost of weddings has sky-rocketed in the last decade, but there are plenty of ways you can save some money and keep within a smaller budget," says BusinessWaste.co.uk spokesman Mark Hall.
"Renting a wedding dress is a great way to still look the part but save some precious pennies that could be put to much better use in future married life!"
Bargain bridal ballgowns
Currently, the average UK bride will spend around £1,300 on her wedding dress, which is likely to be the most expensive piece of clothing most brides will ever purchase in their lives.
However, nearly half of brides surveyed by BusinessWaste.co.uk said they would be open to the idea of renting a dress instead of buying it outright, giving reasons such as not wanting to overspend on an outfit they would only wear once, and preferring to save the money for more long-term goals such as travelling or a house deposit.
Sarah from Doncaster is getting married next year, and says she is happy to rent her dress so she and her partner can spend more on their honeymoon – "I'd rather we made some memories just for the two of us rather than being selfish with the cash and spending it on my dress for the day."
"Plus we're trying to save for a mortgage, so financially it really doesn't make sense to me."
Saving the planet – one dress at a time
Renting clothes is not a new concept, with many online platforms being created so you can hire an outfit for any occasion with ease. Most grooms and best men routinely rent their morning suits, after all.
As well as being easy on the bank balance, renting clothes also has the added benefit of being much more sustainable and ensures fewer garments end up in landfill.
Instead of buying a new item that has used new, raw materials and consumed energy to produce and ship to you, eco-conscious shoppers and brides-to-be are keen to make the most of existing garments in a fight against fast fashion.
With 2 million tonnes of textiles being thrown away each year in Europe, it's no wonder that there has been a huge rise in people looking to reuse as much clothing as possible to stop perfectly good items from being needlessly thrown away.
But can renting a wedding dress really have a big impact on reducing waste and be better for the environment?
Second-hand wedding dress website Still White believes it can, especially since they have resold over 20,000 dresses – saving over 200,000 kg of carbon emissions and 180 million litres of water being used in producing new garments.
And even the PM's new wife Carrie Symonds is getting in on the act, with reports that earlier this year she hired her frock for their low-key wedding this year.
Hall: "Hiring your wedding dress can not only save you money, but it can also free up more of your time to enjoy your wedding planning and enjoy your big day, whilst being sustainable and helping to reduce waste at the same time.
"It's a win-win really, so why not hire your dress and do your bit of the planet – one giant white frock at a time?"