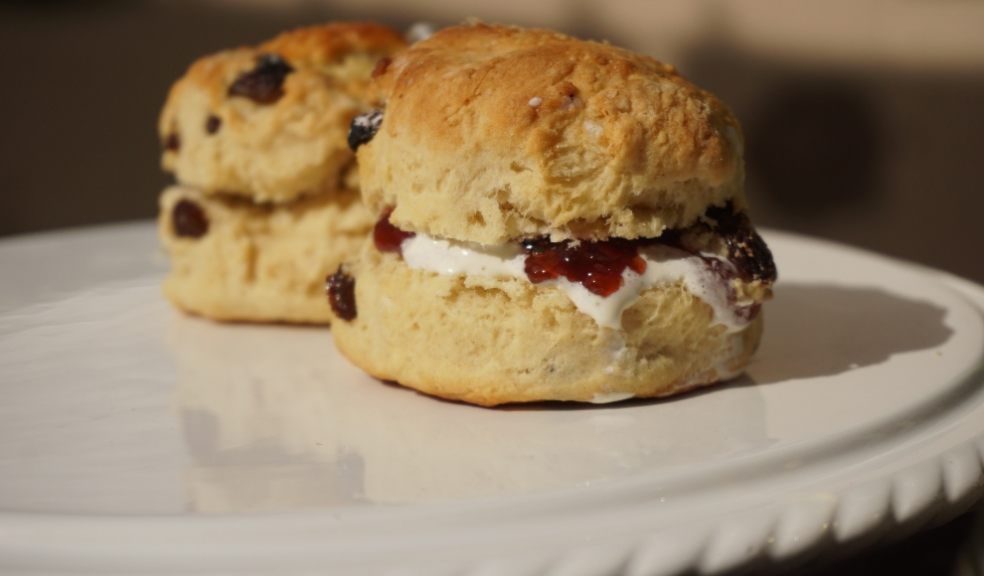 Cream tea amongst Brit's most-favoured regional dishes
From Cheddar cheese and Cornish pasties in the south to singin hinnies and haggis in the north, the UK has an impressive wealth of regional food on offer, some dating back hundreds of years.
When food plays such a massive part of any holiday, holiday lettings company Stay in Devon thought it would be interesting to find out which regional delicacies British people loved, loathed and haven't even tried. The survey came back with some fascinating results.
What are the UK's best-loved regional delicacies?
Cheddar cheese from Somerset is officially the most loved regional food with over 83% of the British population LOVING it. A tiny 3% said they didn't like it, and less than 1% of the population has never tried it!
Yorkshire puddings and Devon's cream teas also made the top three with over 75% of Brits stating they love both. In fact, there wasn't one person who hadn't tried a Yorkshire pudding, the only food in the sample that's been tried by all.
The full top 10 most loved regional foods are:
Cheddar cheese, Somerset - 83% of respondents love it
Yorkshire pudding, Yorkshire - 82%
Cream tea, Devon - 75%
Welsh rarebit, Wales - 63%
Eton mess, Berkshire - 62%
Cornish pasty, Cornwall - 62%
Melton Mowbray pork pie, Leicestershire - 61%
Norfolk dumplings, Norfolk
Bakewell tart, Derbyshire - 58%
Red Leicester cheese, Leicestershire - 58%
What are the regional foods that Brits can't stand?
89% of British people who have tried jellied eels do not like them! There seems to be no convincing the Brits that eels boiled in stock is a tasty snack. Even though they originated in the South East, they come in at the top as the most disliked food of that region! 50% of the British population haven't even tried them, and with these stats it's going to be hard to convince them to.
Top 10 regional foods disliked by Brits:
Jellied eels, South East - 89% dislike them
Stargazey pie, Cornwall - 49%
Pease pudding, Northumberland - 45%
Laver bread, Wales - 41%
Stilton cheese, Cambridgeshire - 39%
Stinking bishop cheese, Gloucestershire - 38%
Shropshire blue cheese, Shropshire - 35%
Kendal mint cake, Cumbria - 33%
Fruit Nevilles, Yorkshire - 32%
Haggis, Scotland - 31%
What regional foods have British people never tried or even heard of?
The survey showed that there were lots of regional foods that British people have never tried, and quite possibly never heard of. Here are some of the findings:
A whopping 93% of Brits have never tried a Coventry God Cake from the West Midlands, or Fruit Nevilles from Yorkshire.
89% of people have never tried a Buckinghamshire Bacon Badger, which is a suet pastry pasty filled with chopped bacon, onion and potato.
Also amongst the least tried/least known British foods are:
Coventry God cakes, West Midlands - 93% have never tried one
Fruit Nevilles, Yorkshire - 93%
Buckinghamshire bacon badger, Buckinghamshire - 89%
Bacon floddie, Tyne and Wear - 87%
Boxty, Northern Ireland - 86%
Bedfordshire clanger, Bedfordshire - 85%
Singin hinnies, Durham - 84%
Dorset knob, Dorset - 80%
Buttery, Aberdeen - 79%
Cornish fairings, Cornwall - 77%
Jemima Kirkwood from Stay In Devon commented on the findings: "As Brits, we're very passionate about our foods, and in Devon in particular, we really care about the ones we created! It's been fascinating to learn about the various regional delicacies, but it doesn't come as a surprise that cream teas and Cornish pasties ranked so well.
It's certainly inspired us to be a bit more adventurous and try some of the UK's other regional delicacies, hopefully it will do the same for many others. That said, we'll take the public's advice and steer clear of jellied eels!"
How many have you tried? To discover more of our findings check out the full blog: https://www.stayindevon.co.uk/handbook/uks-most-popular-foods