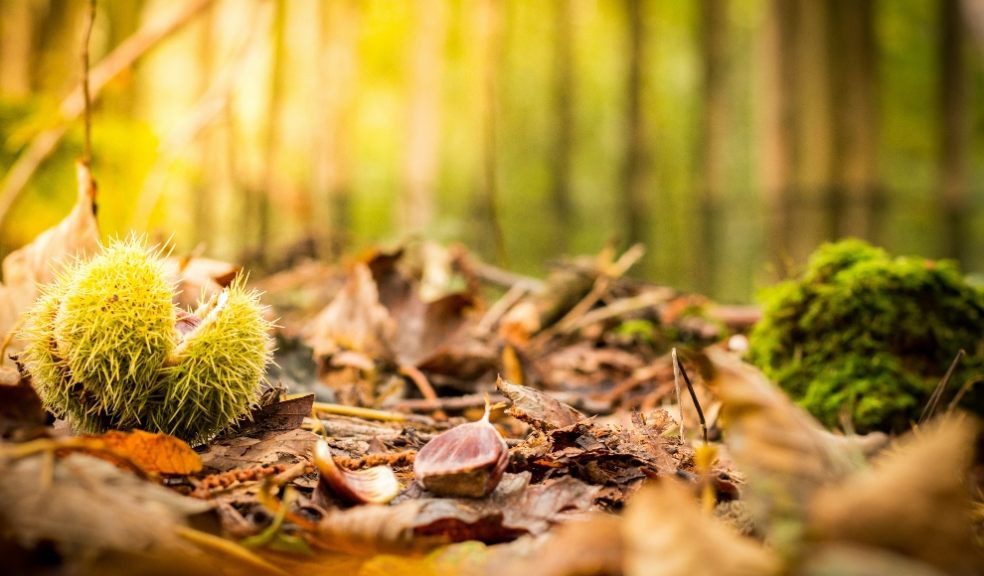 Four Eco Friendly Home Hacks Using Everyday Items
tombola has pulled together four easy eco-friendly hacks for cleaning your hair, scaring off spiders, reducing wrinkles and sprucing up your garden with household items you will likely already have in the house this Autumn including pumpkin, cinnamon, conkers and fallen leaves
4 Eco Friendly Home Hacks Using Everyday Autumnal Items You'll Have at Home
You can use conkers instead of shampoo to wash your hair for free
Ever been on a conker collecting walk, taken them home and thought "what do we do with them all?" While many people will be placing them in the corner of their rooms to scare off spiders or even using them to play 'conkers', they have another use. Instead of letting them go mouldy, you can preserve them and create a fantastic eco-friendly shampoo with conkers. 
Conkers contain the same soap-like substance as soap nuts. Soap nuts have been used to wash laundry or to make body wash in India for generations. This has naturally led to a growing demand for soap nuts and, in turn, has made them very expensive for many nations to import, as well as leaving
quite the carbon footprint. But, conkers have extremely similar properties and are falling off the trees as we speak. 
Read on below to see how you can preserve your conkers to ensure eco-friendly conker shampoo all year round.
Preserve conkers for all year round:
Firstly, to preserve the conkers all year round, cut the conkers into quarters and smash them with a rolling pin. As an optional next step, place the crushed conkers into a powerful blender to turn them into a powder-like texture. Finally, dry them out by leaving them on low heat (140 degrees) in the oven for up to two hours.
How to make the eco-friendly liquid shampoo:
When looking to make some detergent mix or shampoo, add 1 tbsp of your dried conker mix with 240 ml of warm water and leave overnight. In the morning, you should see a creamy milk-like mixture. Once you have this, it is ready to be used as a shampoo.
Save your pumpkin to help reduce the appearance of wrinkles and tighten skin
Did you know that you can help tighten skin with natural ingredients that are much cheaper than expensive creams and moisturisers? 
The unique ingredients in pumpkin seeds help to reduce the appearance of wrinkles and tighten the skin. 
According to
Eminence Organics, pumpkin face masks infuse the skin with bioflavonoids, stimulate collagen production, deeply hydrate and plump the skin, as well as provide antioxidant benefits and deliver beta carotene, amino acids and fruit enzymes to the skin.
How to make your own pumpkin face mask:
Puree the pumpkin pulp in a food processor until smooth. 
Grind half a tablespoon of pumpkin seeds. 
Add half a teaspoon of honey with two teaspoons of skimmed milk and one egg.
Mix with one tablespoon of pumpkin pulp. 
If you have any pumpkin seed oil add this in too.
Apply this mixture to the face and neck and leave on for twenty minutes. 
Rinse with water.
Cinnamon can repel spiders
Spider season is well underway and we know just the trick. There are many bug sprays and repellents now available to buy to rid creepy crawlers but save your pennies for something more sustainable.
Try sprinkling some cinnamon powder on the nooks and corners of your home this autumn to deter any spiders around from making webs.
Experts say cinnamon can keep a variety of different creepy crawlers away including spiders. "Ground cinnamon is a natural repellent to carpenter ants and other bugs that may roam the kitchen," says pest control expert Jordan Foster.
Cinnamon doesn't only scare away ants, but also cockroaches, spiders, fruit flies, rats, wasps, earwigs, silverfish, mosquitoes, and even bed bugs, according to pest control Natalie Barrett.
This natural ingredient is the perfect spider deterrent that does wonders to combat an arachnid invasion. Better yet with repeated use, it can even help to repel spiders all year-round.
Fallen leaves can be collected as mulch (or 'gardeners gold')
There are many ways to make mulch, or as many people call it, 'gardeners gold'. So stop seeing fallen leaves as a nuisance to clean up but as an opportunity to make some mulch for free.
Evie Lane, Gardening Expert at Primrose spoke with tombola and agreed using your fallen leaves is a good option
for your plants: "One of the key benefits of organic mulch is that it helps improve a soil's structure, improves drainage and water holding capacity at the same time. While being a source of feed for useful microorganisms, it also keeps weeds well below the
surface, where most will die due to the lack of sunlight."
How to make leaf mulch:
Get your rake out and start collecting as many fallen leaves as possible.
Check through your leaves for any leaves that are diseased and remove them. The chief symptoms
for this on leaves are that they may be yellow, have snow white powdery blotches or develop spots.
Shred the rest of the leaves. The best way to do this is to let them dry first. Once dry, use a
lawnmower to chop them into little pieces. Dried leaves as mulch break down more quickly and shred easily. Evie added: "In British winters, it's likely that plants fall victim to turbulent weather which can cause movement and roots to be exposed to damaging
frosty temperatures.  Mulch helps regulate temperatures preventing too much variation and can sometimes increase average temperature. Mulch helps to protect your plants from the onslaught of a British winter, helping rain penetrate the soil and adding an extra
surface of the insulation."
Now place the leaves in your flower beds about 2 to 3 inches thick.