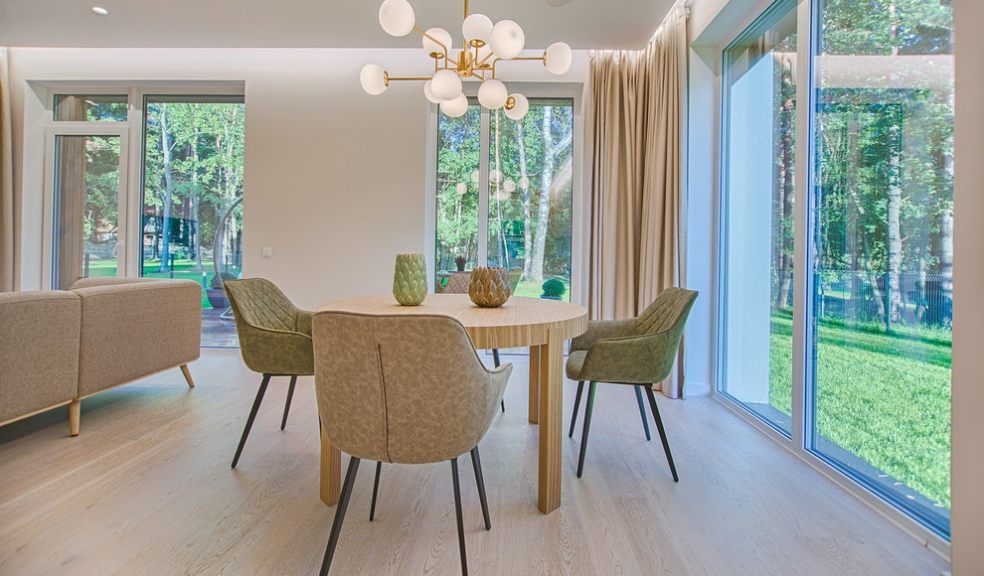 How to make your dining room look more expensive with a small budget
One common occurrence when it comes to decorating your home, your heart wants one thing but your bank account wants another. How do you get the perfect balance?
Understanding interior design and decorating is the first step to achieving the style you want. You will save money by understanding what is important, and what isn't. This doesn't mean you have to study for years, it just means learning fail-safe tips that everybody deserves to know.
Colour Schemes
Colour is a very powerful element when it comes to interior design. Think about what you are wanting to achieve.
Neutral colours are a fail-safe option that create a calm space. They also give the freedom to add splashes of any colour with accessories and art. Bold colours are fun and overpowering, they create a space with a lot of energy. Muted colours follow the same calm aesthetic as neutral colours, but with a bit more freedom of expression.
Curated Cutlery and Dinnerware
Interior designers plan their clients homes down to the finest details. This is how they achieve a high-end look, because even the smallest features are still considered important. When it comes to designing your own home, the same rules should apply.
Cutlery and dinnerware is the final touch to your dining room that shouldn't be overlooked. Silver cutlery is classic, and goes with a wide variety of styles. Gold on the other hand provides a more expensive look. Monochrome black gives a more modern and edgy feel, very different to the classic silver and gold look. Wooden and silver cutlery gives a more organic and laid back feel.
Matching dinnerware is another important element. It brings consistency and a subtle elegance to the dining room. With endless choices of sets, choose one that either complements your colour scheme or contrasts.
Dining Sets
One thing that most stylish dining rooms have in common is contrasting dining table and chairs. Many interior designers use juxtaposition, the placement of two contrasting effects together to keep the room looking interesting.
Furnishing Your Dining Room
You will want to complement the furniture of the room with the aesthetic you are trying to achieve. Modern dining spaces usually use furniture with minimal designs, Scandinavian dining spaces use organic materials like wood and luxury dining spaces usually use expensive material like velvet or leather.
Dining chairs may be the most difficult purchase out of all the dining furniture. You want them to be comfortable yet stylish, while being within your budget. Interior designers often use Eames Dining Chairs in clients homes. The timeless designs are ergonomically designed providing the perfect compromise between style and comfort. Originals and more affordable reproductions are available to suit any budget.
Round tables are a better fit for smaller spaces, as they can take up less space and have softer edges which complements a smaller space. Larger spaces are usually a better fit for rectangle tables as they will take up more space.
Opulent Lighting
A statement chandelier or overhead lighting gives the room a high-end look. Much like the dinnerware and cutlery, it shows no element of the space has been overlooked. It has been given thought and consideration.
Artwork
Every high-end home has its statement displays of artwork, especially in the dining room. The piece can be an affordable print in a contemporary frame, or an original piece from your favourite gallery. What's more important than the cost of the piece, is the size.
Depending on what's going on in the rest of the room, you don't want it to be too small or too big. Negative space around the piece of artwork can bring more attention to it and help it to stand out.
Dining Room Decorations
Most magazines show luxurious dining tables with fancy floral arrangements, which can be a lovely addition for special occasions but are expensive to upkeep. A cheaper alternative would be to add plans to the space.
Mirrors can also be an inexpensive way to achieve an expensive look. You could look at a floor length mirror or a round wall hanging one. Putting them opposite a window can also optimise the natural light in a room, while emphasising the view.
Hide the Clutter
Include storage solutions so you can hide any clutter that may gather in your dining room. Clutter can ruin the look and feel of any space, so make sure you have somewhere to store it away and keep it out of sight.