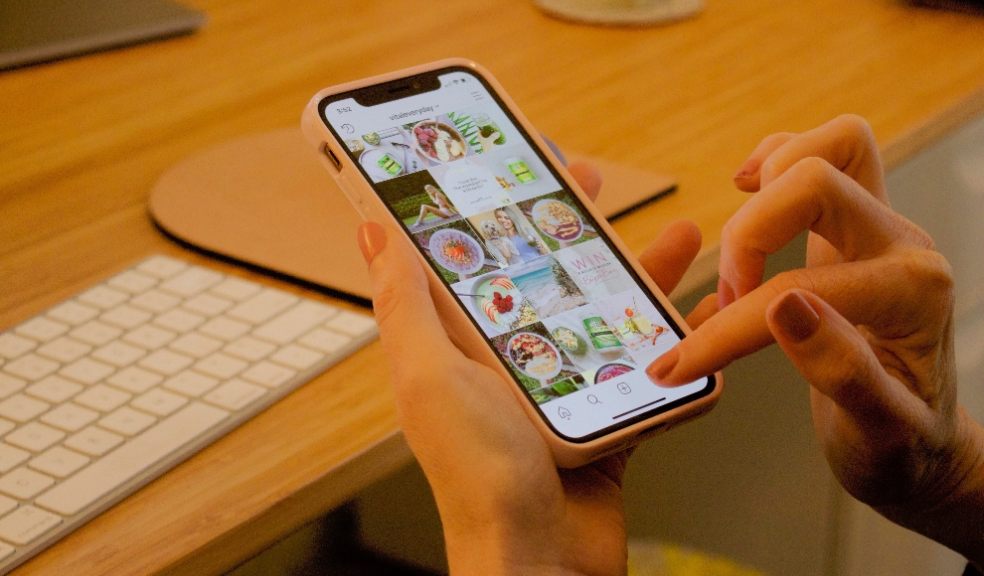 TVs property rich list: The stars earning thousands across Instagram revealed
From the likes of A Place in the Sun to Location, Location, Location, and Selling Sunset – Brits love a good property show. And with these shows comes a newly found fame for many of the cast, who then go on to potentially earn thousands from their social media content, but which stars are earning the most?
To uncover just that, GTSE, the one-stop-shop for home and workplace solutions has used the Instagram money calculator* to work out the highest estimated earnings, per post, from properties finest and it seems some of them are really raking it in.
According to the findings, the stars with the highest predicted earnings, per post, are as follows:
| | | | |
| --- | --- | --- | --- |
| Rank | Star | Show | Estimated highest earnings per 1 x post |
| 1 | Shea and Syd McGee | Dream Home Makeover | £7,422.69 |
| 2 | Drew Scott | Property Brothers | £5,761.94 |
| 3 | Jonathan Scott | Property Brothers | £5,728.43 |
| 4 | Chrishell Stause | Selling Sunset | £5,197.79 |
| 5 | Christine Quinn | Selling Sunset | £4,376.46 |
| 6 | Heather Rae Young | Selling Sunset | £4,331.19 |
| 7 | Christina Haack | Flip or Flop | £4,105.71 |
| 8 | Ryan Serhant | Million Dollar Listing New York | £3,839.48 |
| 9 | Fredrik Eklund | Million Dollar Listing New York | £3,381.28 |
| 10 | Mary Fitzgerald | Selling Sunset | £3,190.21 |
Taking the top spot is Shea and Syd McGee from Dream Home Makeover, a hit US show on Netflix which makes dreams come true for families looking for the perfect home. The pair could cash in £385,979.88 in one year if they were to share just one post weekly!
Season one of Selling Sunset launched back in March 2019, introducing us all to the super glamorous world of real estate. With a fourth and fifth season confirmed, it's no surprise that the cast is reaping the benefits of this popular show. Out of all cast members, Chrishell Stause could be earning the most. If she was to share one post per week, she could bag herself £270,285.08 per year!
Other stars from the show with the highest earnings include Christine Quinn and Heather Rae Young. However, Jason Oppenheim, Senior Vice President of The Oppenheim Group, probably earns a little less, at £3,036.27 per post, whilst his brother, Brett earns £1,682.49 per post.
Ranking seventh, Flip or Flop's Christina Haack could charge in excess of £4,105.71 per post. Interestingly, this is considerably more than ex-husband and current co-presenter Tarek El Moussa, whose estimated Instagram valuation sits at a maximum rate of roughly £2,586.22 for a post. He's ranked number 13 on our rich list.
Now we appreciate that most of the stars raking in the big bucks are either based in the states or Canada, however looking at the property experts based in the UK, Kirstie Allsopp from Location, Location, Location actually made number 20 in our rich list. With a predicted earning of £813.17 per post, she could be making £42,284.84 per year based on one weekly post, that's just over £26k more than her co-host Phil Spencer who is predicted to earn £15,539.16 per year (£298.83 per post).
George Clarke on the other hand could earn £662.85 for the one post, Sarah Beeny £417.45, and Jasmine Harman from A Place in the Sun is expected to cash in £411.11.
Commenting on the research, Freddie Miller, Managing Director at GTSE, says: "Over the lockdowns, home moves and renovations peaked, as people looked to move to new areas or use their spare time to touch-up their pad. We know that many people watch property-related shows for inspiration on how to renovate their own home, or potential areas they could move to, or at least dream of moving to, which is why we conducted the study to determine which stars, who we all love to watch, are actually reaping in the benefits of these popular shows.
"If the study has inspired Brits to tackle more home improvements, we have plenty of expert advice here, on ways to organise your home and garden."
To see who else made the rich list, head across to https://gtse.co.uk/blog/the-celebrity-real-estate-rich-list.