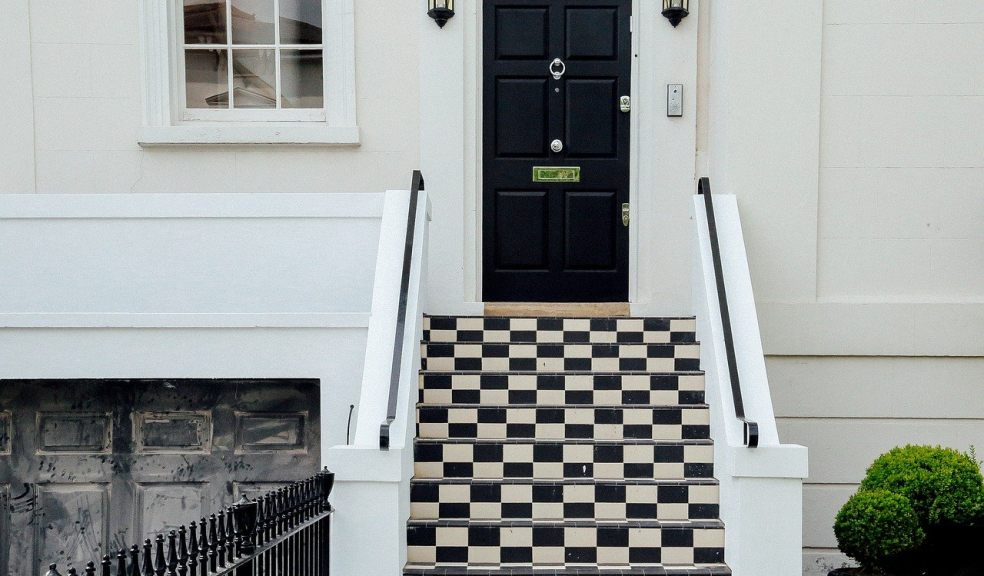 Easy ideas for smartening up your front door
The front door to your house is the first thing that people see when they arrive at your home. Having a shabby-looking front door can be off-putting and make people think that you don't care about how much effort you put into making your home look nice. However, if you use some easy tricks and ideas, it's possible to quickly spruce up the exterior of your home without having to invest in any expensive renovations. Here are some great ideas for smartening up your front door.
Why focus on the front door?
Your front door is the first thing visitors see when they arrive at your home. It makes sense, therefore, to make sure you put some effort into looking after it and making sure it is in good condition.
It's easy to give your front door a quick spruce up with just a few simple ideas.
Flat canopy
Flat canopies can make a door look more attractive and can be made very cheaply with little effort. All you need are some basic materials, namely four pieces of wood measuring 2cm by 4cm and one piece of wood measuring 7cm by 42cm.
You could even add an attractive pot plant in each corner of the canopy. This simple design touch will give your home a more expensive feel without having to spend hundreds of pounds.
Georgian Pillar Canopy
This makes for a stylish door feature in any home. By using old wood pillars, you can create an attractive-looking canopy that costs next to nothing. All you need is some basic woodworking skills and adhesive to stick the wooden pieces together.
This design looks great with lights fitted on either side of it, which will help your guests find their way safely into your home once darkness has fallen. It's not expensive to have this light installed, so it's a good idea to do so if you want your front door to stand out.
Columns
Making columns will give your front door a very luxurious feel. You can make columns out of old bricks, or purchase some cheap wooden blocks from a nearby hardware store.
This simple design is easy to make and even easier to install into place. It won't cost you much either, as all you need is some wood and adhesive.
Door surrounds 
Sticking a surround around your front door is a simple way to make your home look more expensive. Pre-fitted surrounds can be bought from most DIY stores and are very easy to install. This design is ideal for people who don't want their front door to stand out as it won't cost you much at all to have this done.
Before you start, check that it's legal to have any of these features installed in your area. This will save you a nasty shock when you receive a letter telling you that it is against regulations and should be taken down.
With these simple ideas, you can quickly and easily give your front door a smartening up without having to spend a huge amount of money on an expensive renovation.