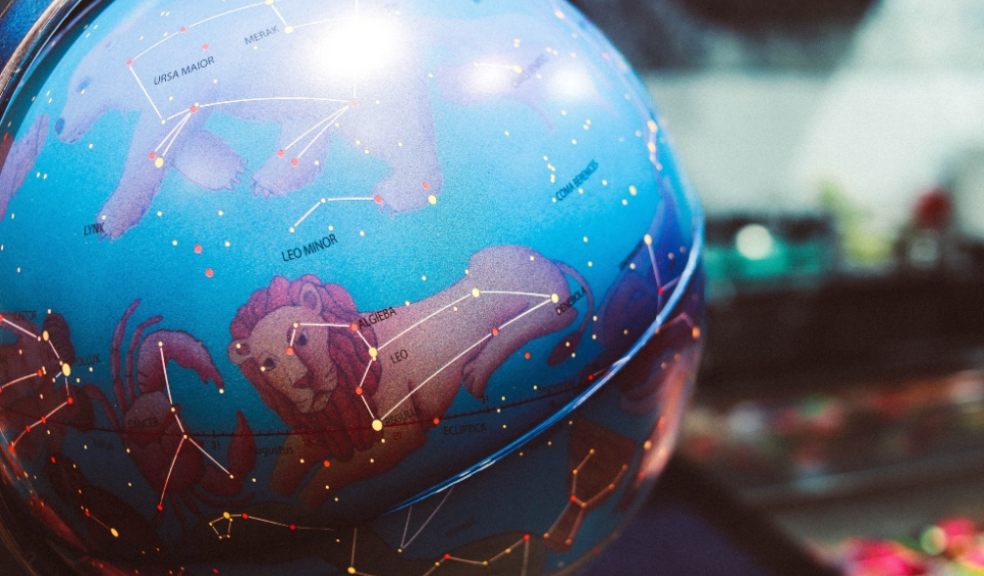 How to style your home based on the zodiac
With a whole host of interior advice at your fingertips, it's time to step away from the keyboard and take some inspiration from your true self. Forget baseless style guides and Insta-worthy must-haves - the UK's leading online design-led furniture brand, Swoon, reveals what your abode style is – established around the personality traits of each zodiac!
A study found that on average, water signs (Pisces, Scorpio, and Cancer) are more thoughtful in their purchasing habits, and fire signs (Aries, Leo and Sagittarius) are the most impulsive – but does this have an effect on their personal interior style? The short answer… is yes! Impulsive buyers tend to buy into current trends, whereas thoughtful purchasers create more of a personal developed style.
So, whether you're a spontaneous Gemini, or a workaholic Capricorn, check out Swoon's top interior picks to create a space where you always feel at home suited to your zodiac personality below…
Aries
Hey there, Aries! It will come as no surprise to you that you are courageous and daring in everything that you do – and your personal interior style is no different. You love to be loud and proud, with bold colours and opulent designs at the forefront of every room.
Take a walk on the wild side and try out bold, graphic pieces such as the bright blue Ellsworth sideboard. This contemporary piece oozes confidence (just like you) and allows you to conceal away the clutter that you mount up during your creative phases.
Your birthstone is a diamond, the one of the strongest gemstones on the planet. Why not let your coffee table reflect this? The Holborn combines a striking brass criss-cross base with a crystal-like glass top to steal the show of any space.
We recommend combining it with a daring feature wall using COAT paint in shade Ditch The Tie – to create a dramatic green backdrop worthy of your thrilling personality. We're all for theatrics when it comes to you, Aries!
Taurus
Well hello, Taurus! How are you doing today? Whilst your soft and soothing personality can often feel like a warm hug to your friends and loved ones, sometimes you need a little TLC too! A cosy bedroom full of soft furnishings and romantic lighting is your cup of tea.
Our recommendation? Treat yourself to the ultimate comfort – you deserve it! The Kipling King Size Ottoman Bed in Oatmeal will help you sleep easy, whilst appealing to your rustic tastes. Adorn your new dream palace with a super soft blanket such as the Niki Jones Velvet Linen Throw in the shade Oyster, and cuddle up for a relaxing night of Netflix binging.
What good is a fresh bed without mood lighting? The Helios lamp mixes emerald-green marble (your birthstone) and gold trimmings, and an exposed lightbulb to create a comforting glow in any cosy area perfect for you to unwind and de-stress. Did somebody say meditation session?
Gemini
Welcome to the gathering, Gemini. We've been waiting for you and your spontaneous spirit.
You're always the life of the party – and your interior style should always reflect this. Your social spaces tend to be colourful, quirky and artistic, always making an extra effort to ensure everybody is having a good time. What better way to share the love than with a super stylish drinks trolley? The Hansel is the ultimate piece to gather your friends around and concoct a creative combination of ingredients together.
When the drinks finish flowing, and the roaring music softens into a purr, you need somewhere to rest your dancing feet, Gemini. Go for an iridescent coloured sofa such as the Berlin in the shade Taupe – reminiscent of your birthstone, the pearl. Just watch the wine – you're known to be a little clumsy!
Cancer
Hello there, Cancer. Feeling sentimental today? Of course, you are!
You're known to be one of the most emotional and nostalgic signs on the zodiac, and this is clear through your interior choices. Gallery walls full of memories, boxes full of concert tickets and cinema stubs – you could almost say you're a hoarder.
To keep all of those precious memories safe, we think you should invest in a classy cabinet such as the Fresco. This stylish mango wood storage option hosts an ample space for your endless collections.
To soften the distinctive design of the Fresco, restore some balance and include a geometric graphic print to your gallery wall. The Transfer framed print incorporates a ruby red flash of magic into your space. It is your birthstone, after all.
Leo
Well, hello there, Leo! It will be no surprise to you that your style fortune is based around the glitz and glamour that you love – you're like a magpie when it comes to all things shiny!
Luxurious is your middle name, and that's why we would recommend storing all of your treasures in the most worthy of chests, the Ziggy. This contemporary sideboard will appeal to all of your flashy tendencies, whilst also providing the function and order that you crave. It's the very best of both worlds.
Pair your new gold sideboard with a complimentary statement chair – in the colour of your birthstone! We would recommend the Aron chair in the shade Juniper, with a charming dark wood base. This stylish Mid-Century chair is both glamourous and comfortable – exactly what you need to relax after a long day of treasure hunting.
Virgo
Hey Virgo! We'll keep this one short and sweet, as we know your love for minimalism spreads across all aspects of life, not just interiors!
Re-ignite your natural love for the outdoors by incorporating raw materials into your spaces with the Tammy mango wood side table. This sculptural piece reflects your natural affinity towards organic yet contemporary designs – and satisfies your need for organisation too. Don't say we never treat you!
To join forces with your mango wood side table, why not incorporate some additional organisation into your space with the Houdini shelving unit? This optical illusion ladder shelf is the perfect place to proudly display your abundance of house plants – there is no shame in hosting a small jungle in your living room!
Libra
Howdy, Libra. Your indecisive nature makes it difficult to recommend any solid form of aesthetic – but one thing we are sure of, is that you are the most social sign of the zodiac. You love partying and entertaining, so you need a common space to play host.
We know you love clashing colours and styles, so why not invest in the simple and crisp lines of the Aravali drinks trolley? This Deco design trolley speaks to both your bubbly and understated sides, providing the prefect balance to your social space.
The stunning white marble resembles your Opal birthstone, and contrasts with the magnificent green accents, too. When the party is over, where better to recover than on a plush, co-ordinating sofa? The Denver four-seater sofa in Fern appeals to your creative tendencies. Did someone say rainbow room?
Scorpio
Oh, dear Scorpio. We have missed you so.
Your sign tends to be the most houseproud of the zodiac, and also one of the most thoughtful. This means that you meticulously plan your interiors, down to the last doorknob. You're an accessory lover, for sure, and you always try to co-ordinate dark and bold pieces together.
With that in mind, the Pero black metal and leather mirror is the epitome of the Scorpio aesthetic. A little vain, a little gothic, a little modern – it's all leaning towards you, Scorpio. Pair this mirror with the Orien statement industrial shelving to create a bold feature wall – everybody loves a bit of dark drama.
Still feel like your feature wall needs elevating? Look no further than COAT paint in the shade Moritz. This moody amber shade reflects your birthstone, topaz, into your interior – promoting creativity, loyalty, and emotional healing. What's not to love?
Sagittarius
Hey there, Sagittarius. When you're not our frolicking by the coast, we know you love to relax in muted colours and open spaces within your home. You are naturally drawn towards oceanic imagery, whether that be seaside tones or driftwood inspired furniture.
The Porlock King Size Ottoman bed in the shade Indigo is your dream place to snooze. With its ribbed headboard reminiscent of the shape of seashells, and its stunning colour redolent of the oceans crashing waves at midnight, we're sure you will have nothing but the sweetest dreams floating on this divine design.
Whilst you are drawn to water, you are also inspired by the sun and its light. Natural flames ignite your inner Sagittarius, but you cannot always be trusted with such things. The houseof Diffuser floor lamp stimulates natural light, evocative of a winter morning sunrise. With no risk of burning the house down – it's a win win, dear Sagittarius.
Capricorn
Nice to see you, Capricorn. You've got your head out of your book, for once!
We know your inner workaholic craves a functional space to get things done, so we think the Watts Scandi style desk is perfect for you. This sleek, solid wood desk has a large top for all of your well managed work to live, and two slim drawers to hide your *not so coordinated* belongings.
You're a traditionalist, so what better way to escape from the digital era, than with an analogue clock? The London Clock in White Marble not only appeals to your old-fashioned side, but also your desire to be organised. This solid marble clock face features silver specks and brushed gold hands, mirroring the sparkle you bring into ordinary things each day.
Aquarius
Greetings, Aquarius. Your sense of calm is usually the overarching theme in your interior choices – you love to relax and meditate alone to inspire your creative visions. We have some recommendations to elevate your meditation sessions, if you are interested? Of course, you are.
What better place to reflect, and maybe try out some new yoga poses, than a bohemian style rug? The Taniko rug is hand crafted, one at a time, from all natural materials. The beautiful pattern and elegant colour palette reflect your stylish side, and the matching applique pompoms signify your creative tendencies.
When you're not in a meditative state, you love to indulge in a bit of 'me' time. Watching the latest series on Netflix has been your go-to, and you deserve a viewing upgrade. The Banner TV stand is the ideal spot to facilitate your binging habits. With a richly coloured sandblasted mango wood facade, and flashes of bold brass detailing, you can cosy up in style.
Pisces
And finally, dear Pisces. You're used to putting others first, and coming last, so we think you deserve a treat. You typically swing between traditional and modern aesthetics when it comes to interiors, and you love the contrast between the two. As a water sign, oceanic colour palettes appeal to you the most, with greens, blues and turquoises catching your eye..
We know that you crave order, as your world is most often chaotic, so why not restore force with the Connie Sideboard? This stunning scalloped sideboard is the ideal place to stash your trinkets. Its navy-blue tone bodes well with the flashes of brass throughout the design, creating a spectacular focal point for any space.
To accessorise your sideboard, you should invest in some atmospheric lighting. Although you tend to indulge in the comfort of a dark room, lighting the way with elegant lamps will help to inspire your creative side, Pisces. The Rhe Table Lamp casts the gorgeous glow you are seeking, with a Mid-Century brass plated holder to tie in with the Connie's design. After all, we know you love a bit of coordinating.
So, whatever your sign, we hope this Swoon zodiac guide has inspired your next interior makeover!