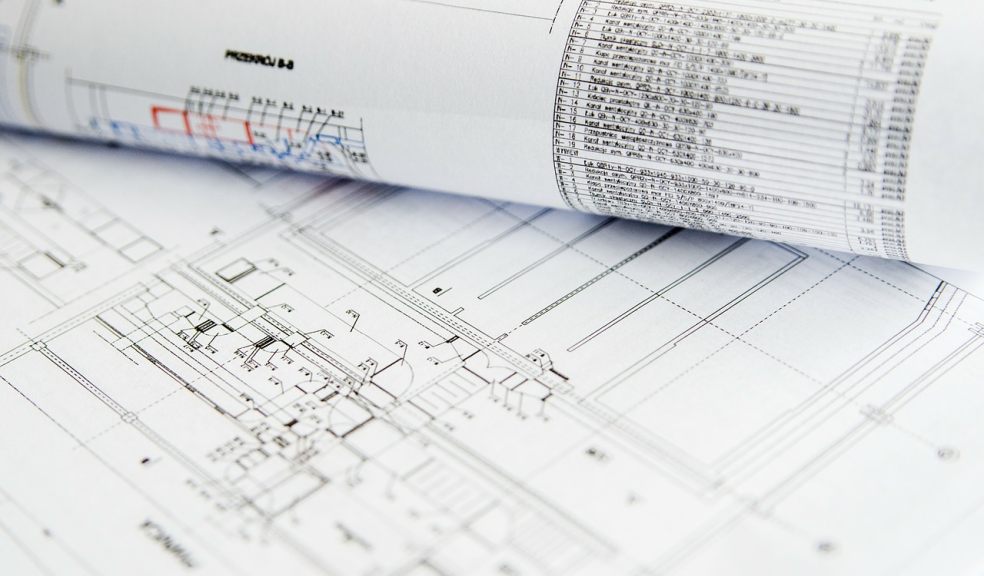 A Beginner's Guide to Planning Permission: What Is It, When You Need It and How to Apply
Falling in love with a property is common, especially if it's your first house. Initially, when you first purchased your property, you may have believed that it was perfect and that you'd never make any alterations or changes. However, over the years, your circumstances may have changed and as you grew accustomed to your surroundings the fantasy might have started to wear off. Whether you've since settled down and started a family, or your elderly parents have moved in with you, or since moving in you've accumulated a number of pets that require much more outdoor space etc. Regardless of your reasons, you may have found that you're once dream home no longer facilities your current lifestyle and may be seeking a solution through a building project.
No matter what kind of building project you're considering, whether it's a loft extension, a conservatory, a porch or a single/two-story extension, chances are that you'll have to obtain and apply for the relevant planning permission before any work can be carried out.  In some rare occasions, no planning permission will be needed, but if you're planning any major works then it will definitely be required. If you're a complete novice to the world of property renovation and planning consent, we've created this beginners guide to help you obtain a better grasp on what planning permission is, when you'll need it and how to apply.
What is Planning Permission?
Firstly, it's important to understand what exactly planning permission is before you start considering any work or applying for it. Loosely defined, planning permission is official permission from the local authorities to make changes to an already existing structure or build a new one entirely. It's also important to consider that planning permission can be delicate and unpredictable, you may think that your proposition is acceptable but even the smallest thing can hinder an application. Considering your circumstances, and what works you have planned, you may not require planning permission but we always recommend checking so that any possible mistakes are avoided. Roughly speaking, the timescales for gaining planning permission are usually eight to thirteen weeks, but this depends on the size of the project and if it has any other complexities.  
When Do I Need Planning Permission?
You will need planning consent if you're considering undertaking a building project that will involve building a property from scratch or creating a loft conversion and other larger conversions. If you're unsure which category your works will come under, it might be wise if you contact your local planning department or you could consider enlisting the services of a planning consultant. Regardless which option you choose, your local planning department or consultant should be able to advise you further and inform you as to whether you should need planning permission or not. Alternatively, if you live in the UK or Wales, you can check whether you'll require planning consent by visiting the Planning Portal, it is also through this platform in which your application will be made.
Will Any Surveys Need to Be Conducted?
When applying for planning permission, the majority of applicants will be asked to carry out various different surveys to decipher whether or not your application will be fit to grant permission. These are carried out to ascertain that your planned development will have minimal effects on the surrounding environment and biodiversity net gain. Surveys that your local planning authority may ask for, but not limited to, are;
Ecological Surveys
Arboriculture Surveys 
Tree Surveys
Endangered Wildlife Surveys
Due to the technical nature of these surveys, we recommend hiring a professional to carry them out on your behalf. Use ecological consultancies such as Biodiversity Net Gain, who will be able to efficiently carry out a range of different ecological surveys on your behalf, use the previous link for quotes and more information.
Making sure that these surveys are carried out is a crucial part of your planning permission application, because failure to do so will lead to your application getting denied. In worst case scenarios, if you then choose to go ahead with the work despite not receiving planning consent, you'll be committing 'planning breach' and you could incur legal penalties.
How Do I Apply for Planning Permission?
As we touched upon in our previous point, you can apply for planning permission though your relevant planning authority. For ease of application, and providing that you have a computer, you can also apply via the Planning Portal. Applying through the Planning Portal reaps several benefits;
Saves you a considerable amount of time, as you won't have to depend on paper-based documents and worry about submitting them.
It's budget-friendly. Aside from managing your planning permission application, the Planning Portal website also has an abundance of helpful sources and links full of advice which aim to save you money during your build.
It's user-friendly. As you complete your application via the Planning Portal it offers you step-by-step guidance along the way, and additional links are available if you're completely stuck. You can also use the zoom feature on your computer if you suffer with visual impairment, which makes it accessible for all!
Easily enables you to upload relevant supporting documents, or any plans and drawings that you may want to include.
If you're not computer literate, or don't have access to one, you can also apply for planning permission via proxy such as another member of your family, the person in charge of the build, an architect or even your solicitor. You could also fill out the application manually, provided that you have access to a printer, and then submit the application via the Post Office. However, be warned if someone is applying on your behalf, they will need your permission as the homeowner in order to proceed. Similarly if you're not the homeowner of the property that you're seeking planning permission for, prior to making the application you must inform the landowner or leaseholder of your intentions.