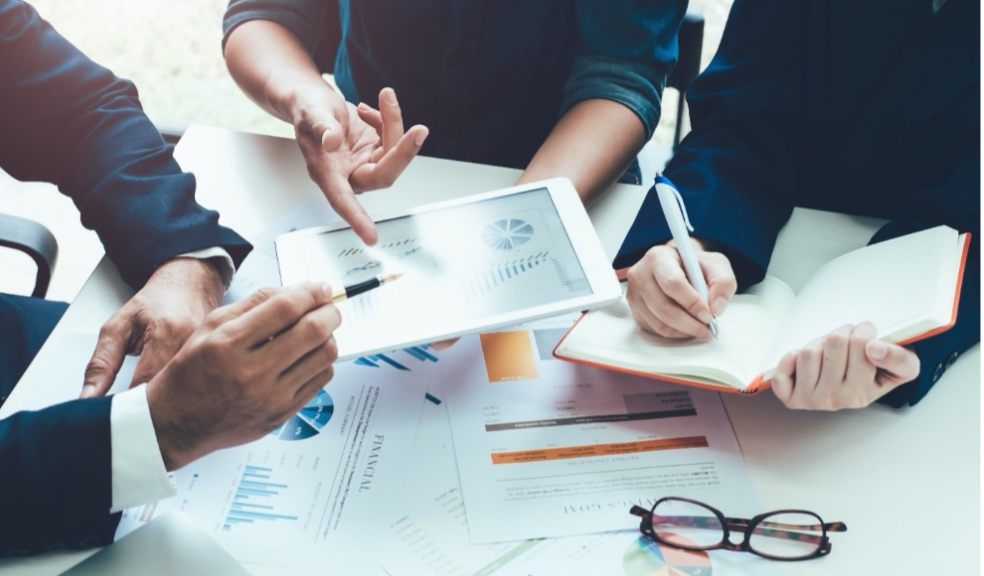 Find the right financial adviser for you with these top tips
Things can get pretty confusing when it comes to our finances. If you're a high earner, you may be thinking about how you can reduce your tax burden, how much you need to invest in your pension pot, and what is the best way to grow your wealth successfully (as just a few examples). When you're earning a six-figure income, you should be consulting with a financial adviser to ensure you have a clear financial plan in place for the future.
But, with several areas to think about when it comes to financial planning, what should you be looking for in an adviser to help achieve your financial and lifestyle goals?
Here are some of our top tips.
Why might you need to seek financial advice?
There is no definitive answer to this question, as it will depend on your personal circumstances. However, you can create a financial plan at any stage of your life, and this is most effective with the guidance of an expert financial adviser.
There will be milestones in your life that can benefit from financial advice. According to Saltus financial planning services, this could be planning for a comfortable retirement, buying the home you've always wanted, saving for school fees for your children, or having a plan in place to pass on your wealth.
The common consensus with each of these events, is that financial planning can help you to achieve your goals in life in the best possible way.
Find value for your fees
When looking for the best financial adviser for you, you may try simply looking for the cheapest, or perhaps the most expensive. However, the cost shouldn't be the deciding factor. Instead, you should look for value. Ask yourself: How can the adviser in question demonstrate their added value for the fees you pay?
Look for a full range of services
We, as consumers, like to have everything in one place. It makes things much easier and simpler. And the same applies to your chosen financial planning firm. The ideal service should be able to provide in-house pensions and tax wrappers, arrange the right insurance for you, as well as offer financial planning and investment management services.
You should also make sure that the firm you choose has separate teams for financial planning and investment management, with respective specialists in their chosen field. It's very unlikely that you'll find one individual adviser that can be an expert in both, whilst providing a high-quality service.
Consider independence
The question of independence is another important element when finding the right financial adviser for you. A restricted firm can only use in-house funds, meaning they can have direct oversight of the investment strategy. For some, this is the right approach to meet their objectives.
On the other hand, you may have varying needs that can only be met through multiple investment options. In this case, the in-house solution of a restricted firm may not be the most suitable option. For a particular individual, an independent firm, who can provide in-house investment offerings and alternative solutions outside of these core offerings, may be best.
Service that suits your needs
Each individual's situation is different when it comes to their finances. Therefore, you'll want to find a firm that has a personal service that caters to your bespoke needs. Your chosen firm should be innovative, and keep up with the level of service you'd expect.
Choosing a financial adviser can be a challenging process, especially for a high earner. Therefore, take the time to evaluate your chosen firm and consider our top tips when selecting a wealth management and financial planning service. 
Disclaimer: Information is correct to the best of our understanding as at the date of publication. Nothing within this content is intended as, or can be relied upon, as financial advice. Capital is at risk. You may get back less than you invested.